Master in
Master's Degree in Law (Lugo)
Universidade Santiago de Compostela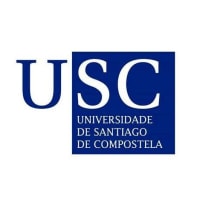 Introduction
Title of the title: Master's Degree in Law (Lugo)
Branch of knowledge: Social and Legal Sciences
Center where it is taught:
law School
Avda. Dr. Ángel Echeverri, s / n. South campus
15782
Santiago
Date of the authorization of implementation of the title by the Xunta de Galicia: Orde do 1 de Febreiro de 2013 (DOG do 12/02/2013)
Date of publication in the BOE: 03/06/2014
Date of the last accreditation: 01/22/2021
Responsible for the title:
Title coordinator: Vilaboy Lois, Lotario
Teaching conditions:
Offer periodicity: annual
Type of teaching: face-to-face
Study regime: full tempo / partial tempo
Languages of use: Spanish Galician
Interuniversity degree:
Do not
Coordinating University:
University of Santiago de Compostela
goals
The general orientation of the Master's Degree in Law is the transmission to the student of the knowledge, competences, aptitudes, abilities and skills that allow them to:
The exercise of the profession of lawyer, subject to deontological and statutory rules, in its own areas: legal advice and advice, and direction and defense of the rights of the parties in all kinds of legal proceedings and extrajudicial actions. in which current regulations impose or authorize the intervention of a lawyer.
Manage with efficiency, responsibility and safety the techniques and modes of professional performance typical of the legal profession.
Acquire a mechanics of legal reasoning and, consequently, obtain a generic basis of legal practice in all matters of positive law, so that simultaneously and gradually you can aspire to specialization.
Acquire professional contacts that enable them to enter the profession with more experienced colleagues, while fostering rapprochement between new and veteran lawyers, which leads to future professional collaborations.