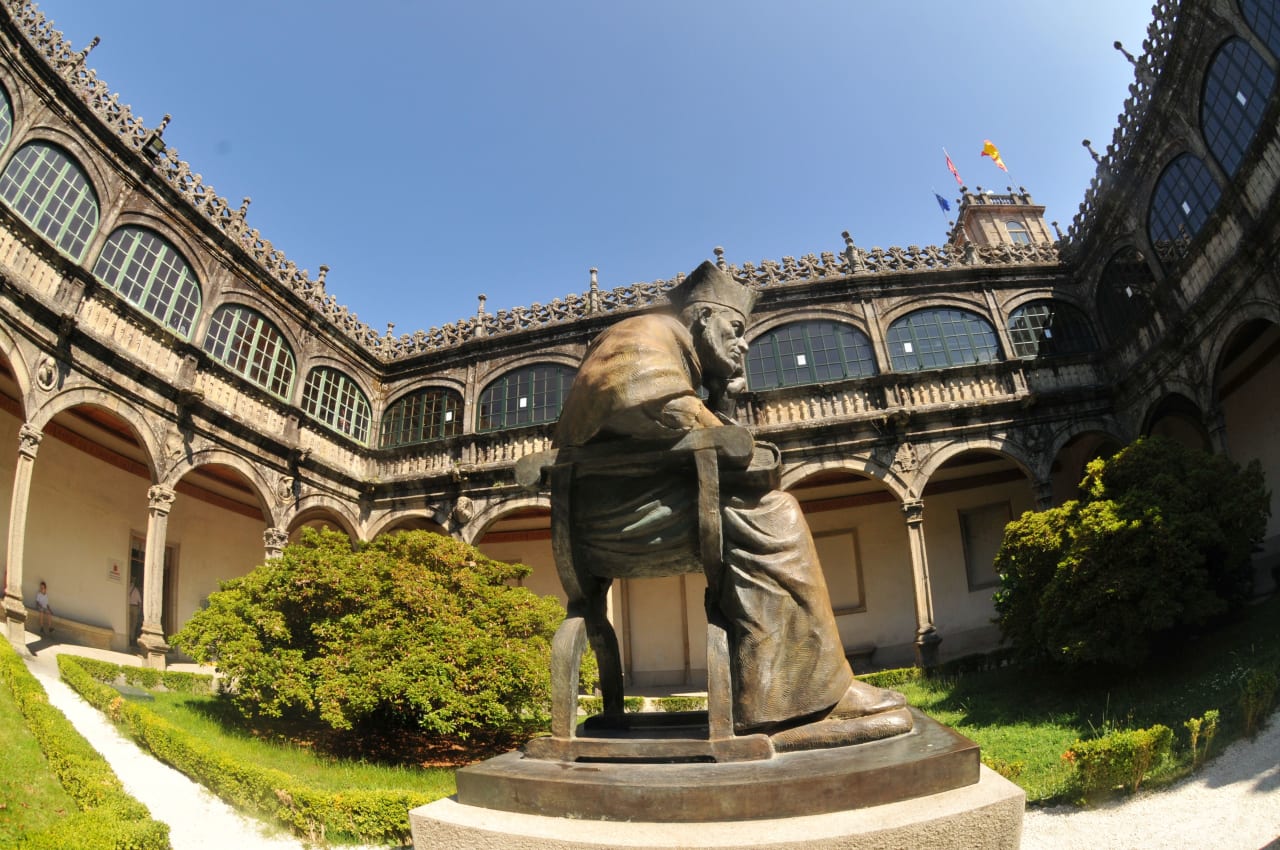 Master in
Erasmus Mundus University Master's Degree in Lexicography
Universidade Santiago de Compostela
Key Information
---
Campus location
Santiago de Compostela, Spain
Languages
Spanish, Galician
Tuition fees
EUR 4,500 / per semester *
Application deadline
Request info
Earliest start date
Oct 2023
* EU: €2,250 | Non EU: €4,500
Introduction
The Erasmus Mundus international master's degree in Lexicography, taught by a consortium of universities and coordinated by the German university Friedrich-Alexander-Universität Erlagen-Nürnberg, has the study of Lexicography as its central axis. With an interdisciplinary approach, its objective is the scientific and academic training of students as well as facilitating their future insertion in the world of work through new training methods, the creation of knowledge networks, mobility, teaching in two languages (English and German) and carrying out internships in prestigious centers.
This master's degree aims to provide students with training at the highest level that allows their integration into a global labor market, which is of special relevance since there is no specific path for the training of lexicographers in the different countries that make up the consortium of universities. that organizes the master's degree.
It also shows some characteristics of special relevance:
The specificity of the contents in a specific branch of Linguistics, which is addressed in an interdisciplinary, intercultural, multilingual and interuniversity manner.
The diversification of the offer, methodology and typology of modules and subjects, which pay special attention to e-learning, virtual teaching through videoconferences, workshops, etc.
The mobility of students and teachers, thus promoting direct contact between them, as well as the creation of synergies and knowledge networks worldwide.
Individualized and personalized tutoring for students.
The organization of activities carried out under the master's degree in which students can participate, thus beginning to build their own curriculum.
Carrying out the Practicum in a prestigious center, thus favoring direct contact between students and the world of work and providing students with a network of potential workplaces.
A teaching body of specialists of recognized prestige in the field of Lexicography.
Cooperation between the different universities and institutions of the consortium, as well as with companies in the sector, which makes it possible to address problems common to languages with different theoretical-practical orientations.