Master in
Master Sound and Image – New Media Art
Universidade Católica Portuguesa – Porto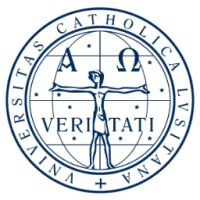 Introduction
The Master in Sound and Image – Specialization New Media Art promotes creative innovation across various artistic practices.
The program is structured around the conception, production, and presentation of cutting-edge projects that convey new forms of expression. The students will develop their projects according to their personal perspectives: whether experimental, artistic, or market-oriented.
This challenge will be met and overcome with a thorough discussion between professor and student, as well as tutorial guidance by visiting artists. The research will be led through the development of projects, further expanded by theoretical and artistic reflection.
In recent years, students and teachers of the School of Arts have won or been nominated to important awards in this area like, for instance, the Sonae Media Art Award 2019.
Development of professional/artistic portfolio
New Media Art Project
Internship in Portuguese and international companies
Research and development of a dissertation on new media art
Attendance Regimes
Languages: Portuguese, English
The School of Arts
TThe School of Arts at Universidade Católica Portuguesa is located in Porto and offers different degrees in arts education. The School presents itself as an art school, focusing on the development of artists with technological knowledge but also with humanistic education, fostering future professionals artists that can think the world around us.
With over 500 students (across BA, MA, and Ph.D. studies), it offers a wide range of curricular options for students. The main areas of study and research are: Animation, Cinema, Creative Industries, Curatorial Studies, Heritage, Conservation and Restoration, New Media Art, Photography, Sound and Music.
The School of Arts also offers its students a complete range of updated film equipment and a body of staff with renowned film professionals, critics, and theorists. Over the last years, a great number of former students have won important awards in festivals all over the world. Furthermore, it frequently organizes masterclasses, workshops, artistic residencies, and seminars with acclaimed artists and researchers, in order to allow its students to be constantly challenged, updated, and motivated into artistic practice.
At the moment, the School already has an intense cultural program, with artists in residence (in 2018, it was the internationally renowned filmmaker Salomé Lamas; in 2019 the artists Nuno da Luz, Ana Vaz, Jonathan Uliel Saldanha, Yohei Yamakado, and Vasco Araújo), a cycle of conferences with special guests (artists, filmmakers, scholars), and a periodic calendar of exhibits at the School's exhibition space (since 2018, the School presented exhibitions by Francisco Tropa, João Paulo Serafim, Salomé Lamas, Mariana Caló & Francisco Queimadela, Nuno da Luz, Julião Sarmento, Jonathan Saldanha, and Guido Guidi).
All the activities of SoA are developed in coordination with its three Research Centers (CITAR – Research Center for the Science and Technology of the Arts; CCD – Digital Creativity Center; CCR – Conservation Restoration Center) funded by ongoing projects and by the government institution Foundation for Science and Technology (FCT).
Curriculum
1st year
| | | |
| --- | --- | --- |
| 1st semester | Contact hours | ECTS |
| Algorithms Lab. | 56 | 6 |
| Programming Lab. | 56 | 6 |
| New Media Theory | 28 | 4 |
| Creative Laboratory 1 – Conceptualization and Production | 56 | 9 |
| | | |
| --- | --- | --- |
| 2nd semester | Contact hours | ECTS |
| Interdisciplinary Seminar | 28 | 3 |
| Graphical Computing | 42 | 6 |
| Musical Computing | 42 | 6 |
| Physical Computing | 42 | 5 |
| Creative Laboratory 2 - Digital and Real Fabrication | 56 | 9 |
| Research in Sound and Image | 28 | 3 |
2nd year
| | | |
| --- | --- | --- |
| Anual | Contact hours | ECTS |
| Final Project or | Tutor | 60 |
| Dissertation or | Tutor | 60 |
| Curricular Traineeship | Tutor | 60 |
Program Outcome
Knowledge and Skills
Conception, production, and presentation of projects that span the new media of technological expression
Experimental, artistic, or commercial projects supported by digital fabrication
Graphic, Musical and Physic Computing
Development of cutting-edge work that expands the frontier of knowledge in the area