Master in
Skill in administration
Universidad de Sonora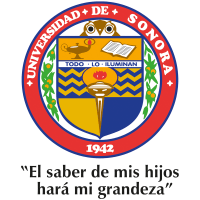 Scholarships
Explore scholarship opportunities to help fund your studies
Introduction
Program name: Master of Administration
DGP key: 607502
Normal period to graduate: 4 semesters
Credits: 102
Degree that confers: Master in Administration
Campus where it is offered: Hermosillo
Program description
General purpose
Form postgraduates with an integral profile, highly qualified in the direction of organizations, through the generation and application of knowledge of administrative sciences, the development of people and competitiveness for the achievement of the institutional mission, in a context of increasing complexity, globality and sustainability.
Specific objectives
Promote systemic, critical and creative thinking with an attitude of permanent learning that allows the teacher to develop higher order administrative skills for the generation of sustainable solutions to the challenges of society.
Develop a training that includes values such as ethics, honesty, tolerance, respect, commitment, understanding and responsibility that facilitate personal growth.
Contribute to the strengthening of values and attitudes that allow the teacher to relate, live with others, work as a team, act with sustainable responsibility promoting awareness towards the development of people and the achievement of the institutional mission.
Provide the teacher with educational experiences that allow the development of the theoretical, heuristic and axiological knowledge that underpin administrative know-how, related to organizational problems and that will require professional performance in different sectors of society.
More reports
Dr. Alma Brenda Leyva Carreras
Program coordinator
Blvd. Luis Donaldo Colosio and Reforma corner, building 7A. Col. Centro, Hermosillo, Sonora, Mexico. CP 83000