Master in
Master's Degree in Linguistics
Universidad de Sonora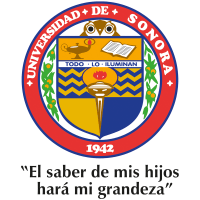 Scholarships
Explore scholarship opportunities to help fund your studies
Introduction
Name of the program: Master in Linguistics
DGP code: 221531
Normal period to graduate: 4 semesters
Credits: 110
Degree conferred: Master in Linguistics
Campus where it is offered: Hermosillo
Program description
General purpose
The Master of Linguistics at the Universidad de Sonora aims to consolidate, improve and continue the work already begun from the undergraduate program. The main interest of the Master's program in Linguistics is to train human resources of the highest quality to deepen and expand linguistic knowledge. In this way, graduates of this postgraduate program can actively participate in the development, analysis, transformation and promotion of linguistic knowledge advances and potentially influence the insertion of this knowledge in the environment of national and international culture, adapting or incorporating that knowledge in areas of the educational, scientific and social sectors.
Specific objectives
Train highly trained personnel in the area of indigenous language research from a perspective that values the interrelations between form and function.
Prepare human resources with high capacity for analysis, interpretation and promotion of scientific advances in linguistic matters, to strengthen the research of the indigenous languages of the region, the nation and the American continent.
Consolidate a regional effort to develop linguistic studies in this area of knowledge and thereby contribute to the impulse that is sought to give research on indigenous languages by other researchers from national and foreign institutions, as well as the discipline.
All this with a high awareness of responsibility and social ethics, as well as a strong spirit of scientific innovation.
More reports
Dra. Zarina estrada Fernández
Program coordinator
Rosales y Blvd. Luis Encinas s / n, Col. Centro, CP 83000, Edificio 3A. Hermosillo, Sonora.