Master in
Master's Degree in Humanities
Universidad de Sonora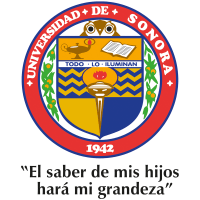 Scholarships
Explore scholarship opportunities to help fund your studies
Introduction
Program name: Master of Arts
Key DGP: 211509
Normal period to graduate: 4 semesters
Credits: 100
Degree that confers: Master in Humanities
Campus where it is offered: Hermosillo
Program description
General purpose
The Master in Humanities of the Humanities and Fine Arts Division is an academic program whose general objective is to train high level researchers that contribute to the generation of basic and applied knowledge in the diverse areas of the humanistic disciplines, promoting the convergence and interaction of the humanities with other sciences and disciplines.
Specific objectives
Consolidate the humanist perspective in the reflection and / or solution of social and cultural problems in the regional and national environment.
Promote interdisciplinarity in the area of Humanities in the regional and national environment.
Develop research in the area of Humanities at the Universidad de Sonora .
Consolidate the capabilities of self-learning.
Achieve a real flexibility, that fit the investigative and intellectual needs of the students.
Encourage the analysis and resolution of humanistic problems from the specificities of their specific approaches.
Consolidate and / or exceed the quality standards of research in the humanities area.
Integrate the various participants of the training process in the achievement of competitive quality standards.
More reports
Dr. Ana Lidia Munguía Duarte
Program coordinator
Blvd. Luís Encinas y Rosales s / n Col. Centro, CP 83000, Edificio 3A. Hermosillo, Sonora.
Email: