Master in
Master of Science Geology
Universidad de Sonora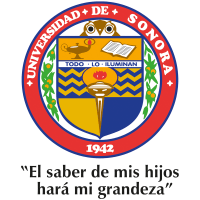 Scholarships
Explore scholarship opportunities to help fund your studies
Introduction
Program name: Master of Science Geology
DGP key: 104507
Normal period to graduate: 4 semesters
Credits: 100
Degree that confers: Master of Science
Campus where it is offered: Hermosillo
Program description
General purpose
To train teachers in sciences of high level of quality and excellence, capable of participating in the analysis and solution of traditional geological and border problems, using the scientific method, and responding with opportunity to the needs of the scientific and technological development of the country. Offering a training space of high academic level around the problems arising from three major areas of application of earth sciences such as: mineral deposits, regional geology and hydrogeology and environmental geology. Contributing with this to the strengthening of the professional and / or investigative capacity of the professionals who work in these areas of knowledge.
Specific objectives
To train human resources of high academic quality with the capacity to develop original research in basic and applied geology, so that it can influence concrete proposals for the benefit of the social and productive sectors. In addition, it solves applied geological research problems that are often the work of foreign consultants.
Advance in the scientific and technological knowledge of earth sciences.
Prepare human resources with deep knowledge in Earth Sciences so that they can: a) carry out basic research projects, that contribute new knowledge in specific areas and that allow students to develop skills in the generation of original and novel knowledge in Sciences of the Land, b) develop applied research projects to solve specific problems.
More reports
Dr. Jesus Roberto Vidal Solano
Program coordinator
Rosales y Blvd. Luis Encinas s / n, Col. Centro, CP 83000, Edificio 3C. Hermosillo, Sonora.