Master in
Master in Videogame Programming
Universal Arts School
---
Campus location
Los Angeles, USA
Languages
English, Spanish
Application deadline
Request info
Earliest start date
Sep 2024
Introduction
Welcome to the exciting world of video game development training! If you've ever dreamed of creating your own virtual worlds, telling interactive stories, and immersing players in unique experiences, you've come to the right place. Our practical training will give you the opportunity to work on real projects from the beginning, collaborate as a team and face challenges that replicate real-world situations. With the guidance of industry experts, you will hone your skills and gain valuable knowledge to stand out in the competitive field of video game development. Get ready to embark on an exciting journey toward creating virtual worlds, where your ideas and passion will be turned into playable and captivating experiences! There are no limits to the imagination in the world of video game development, and we are here to help you turn your dreams into reality.
[careers and masters] You could choose the following formations:
Unreal Programming
Here, we will prepare you to master all aspects of video game programming, from basic mechanics to complex systems that will allow you to create incredible experiences in the digital entertainment industry.
We will start from the fundamentals of object-oriented programming, covering essential concepts such as variables, functions and classes, and then dive into the creation of artificial intelligence systems, decision making and interaction with the virtual environment. Our approach includes not only the development of solid hard skills, but also the soft skills necessary to work effectively as a team and face the challenges of the world of work. With Unreal Engine, the leading video game engine on the market, you will learn to program with ease and efficiency. BLUEPRINTS will allow you to visualize the operation of your video game in real time through intuitive and flexible nodes, which makes it easier to materialize your creative ideas without having to write code. Get ready to immerse yourself in a world of possibilities and join the video game industry, where your potential
will be boosted by complete training and the support of an engine used in hits like Fortnite, Final Fantasy, Tekken, Batman: Arkham City, Bioshok, Gear of Wars and many other renowned titles. Don't wait any longer to bring your dreams of creating impressive video games to life!
Softwares: Unreal Engine 5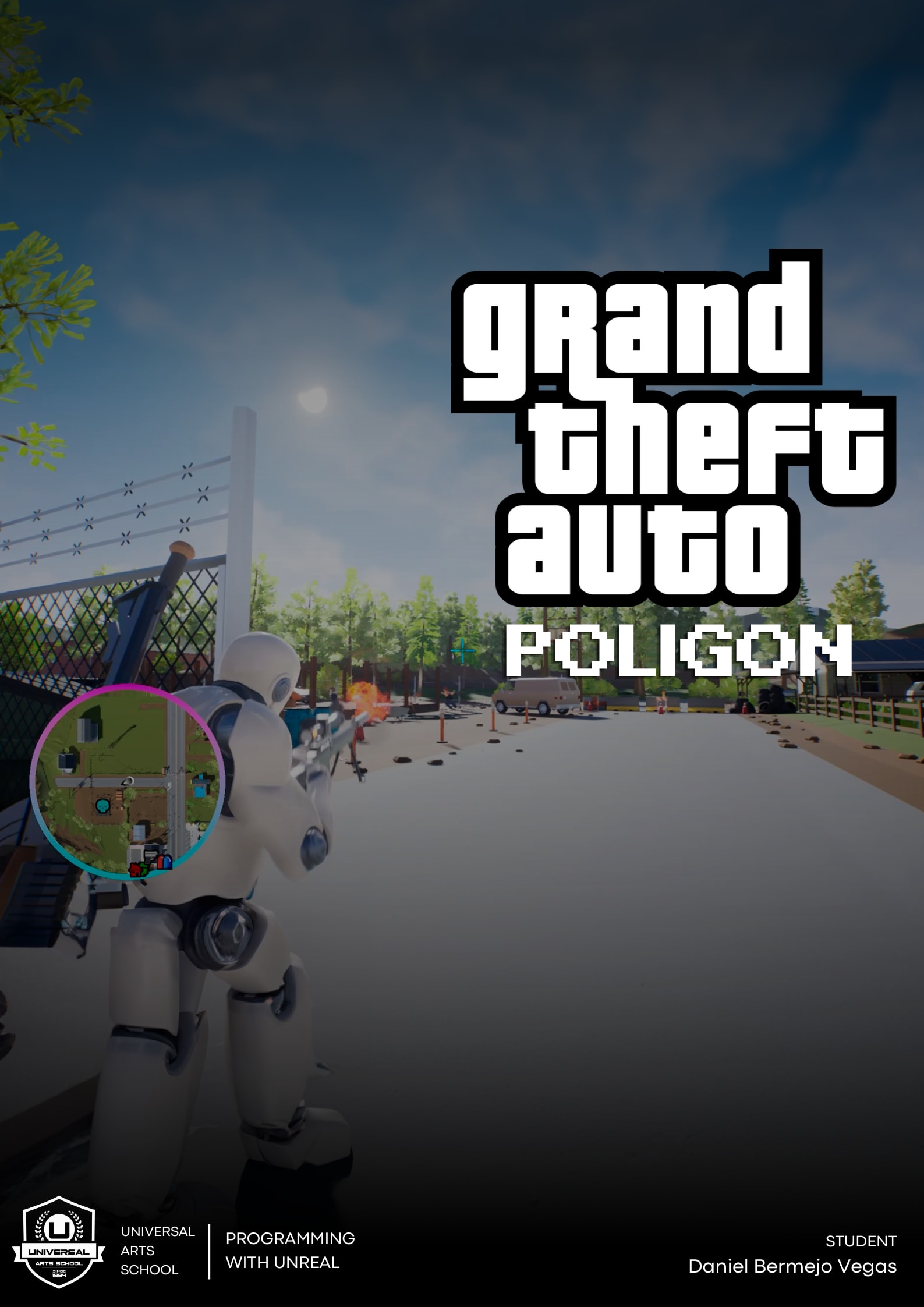 Unity Programming
Welcome to the exciting master's degree in Video Game Programming with Unity! Our hands-on training will immerse you in the world of game creation, starting with Unity, the industry-leading engine. From creating objects and materials to programming in C#, you will gain solid skills to develop 2D and 3D projects.
As you progress, you'll explore animations, artificial intelligence, and online multiplayer development. Additionally, you will learn to create cinematics and projects for mobile devices or Virtual Reality. With Unity, you will be able to develop games of all formats, from indie projects to renowned titles such as Pokémon GO, Assassin's Creed Identity and more. Your journey into video game creation starts here, get ready to become a professional in this exciting industry!
Softwares: Unity