Master in
Master in Sculpting Extreme
Universal Arts School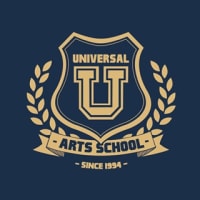 Introduction
Digital sculpting extreme.
Learn to work in "Sculpting" mode to create the most complex and detailed 3D models in the market. You can use this powerful program alone or combine it with other 3D packages, implementing the power of creation exponentially.

Who is it for?
It is aimed at both professionals in the field and people who want to build a professional career in the field of Digital Sculpting and CGI Production. With this training, one gets to work professionally with Zbrush as an Artist (Cinema, Video Games, Shorts, Advertising, etc). There are no prerequisites, you start at level 0 and it is intended for all audiences.

Software
ZBRUSH - SUBSTANCE PAINTER - MARVELOUS DESIGNER - MARMOSET - XNORMAL - TOPOGUN - PHOTOSHOP - MAYA o 3DSMAX.

Requirements
This course is for everyone but there is a mandatory access test.

Enjoy our exclusive StartUp Program
Build your startup with your own project.
Take advantage of our 8-month acceleration program which offers advice and training necessary for the development of all types of entrepreneurial projects. Work alone or assemble your own equipment, take advantage of our know-how and all our facilities. Finish your training with a successful project and a professional demo-reel.

Also available
Diploma: 24 months
Bachelor: 32 months