Master in
Master in Illustration and Concept-Art
Universal Arts School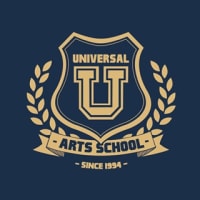 Introduction
Shaping your dreams.
In every film, video game, advertising piece ... concept art is a fundamental piece. All subsequent design is based on this previous work of concept artists and illustrators. Learn to work in the creative field to produce at a professional level any type of work regarding design and Concept Art. Finish the training by presenting a competitive and attractive portfolio, ready for getting a job in the industry.

Who is it for?
It is aimed at both professionals in the field and people who want to build a professional career in the field of Concept Art and Illustration. This Masterclass is designed for all those who want to develop further their skills and expand their work methodology, beyond the tool or software. This training is for Graduates as well as non-graduates since it is a completely autonomous and empirical training in a new professional field. With this training, the person obtains the professional category of Concept Artist or illustrator that can work on Film, Shorts, Advertising, Video Games, etc. There are no prerequisites, you start at level 0 and it is intended for all audiences.

Software
PHOTOSHOP.

Requirements
This course is for everyone but there is a mandatory access test.

Enjoy our exclusive StartUp Program
Build your startup with your own project.
Take advantage of our 8-month acceleration program which offers advice and training necessary for the development of all types of entrepreneurial projects. Work alone or assemble your own equipment, take advantage of our know-how and all our facilities. Finish your training with a successful project and a professional demo-reel.

Also available
Diploma: 24 months
Bachelor: 32 months