Master in
Master in Digital Film
Universal Arts School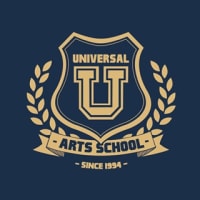 Introduction
Shoot a film with VFX Hollywood style.
The course objective is that you become a specialist or artist in the Direction and Creation of Films in Digital format. The objective is to make a professional short film shot with visual effects, using professional cameras on a chroma screen, and experience it from its beginnings until the post-production process.

Who is it for?
It is aimed at professionals in the field, potential directors and new filmmakers interested in learning more about Digital Film in a more technical and practical way. People who wish to create in the seventh art and build a professional career in Directing and Creating Film in Digital format. This training is for Graduates as well as non-graduates, as it is a completely autonomous and empirical training in a new professional field. With this training, the person obtains a professional category, either as Director, Supervisor of Multiformat Digital Film(Film, Fashion Films, Spots and Short Film). There are no prerequisites, you start at level 0 and it is intended for all audiences.

Software
PREMIERE - AFTER EFFECTS - DAVINCI.

Requirements
This course is for everyone but there is a mandatory access test.

Enjoy our exclusive StartUp Program
Build your startup with your own project
Take advantage of our 8-month acceleration program which offers advice and training necessary for the development of all types of entrepreneurial projects. Work alone or assemble your own equipment, take advantage of our know-how and all our facilities. Finish your training with a successful project and a professional demo-reel.
Also available
Diploma: 24 months
Bachelor: 32 months