Master in
Master of Visual Arts
University Of South Africa (UNISA)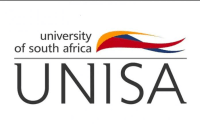 Scholarships
Explore scholarship opportunities to help fund your studies
Introduction
Admission requirements: An appropriate bachelor honours degree in visual arts, or an appropriate postgraduate diploma in visual arts, or a 480 credit bachelor's degree in Visual Arts with a minimum of 96 credits at NQF level 8 or the Advanced University Diploma in Visual Arts with an average of 60%. A student who is admitted on the strength of a postgraduate diploma or a 480 credit bachelor's degree with a minimum of 96 credits at level 8 and who has not completed a module in research methodology may be required to complete such a module (HRHMV81) at NQF level 8 for NDP before he/she is allowed to register for the research proposal module. Applicants must submit a digitized portfolio of their practical art before registration can take place. Students may contact the department directly with regards to the selection criteria. In addition to the above requirements, applicants must submit a transcript or an academic record, as well as a document describing their intended research. Students will be accepted on the following criteria:
Suitability and viability of the intended research;
Adequate supervisory capacity and research expertise in the discipline or department.
An approved selection procedure is in line with Unisa's policies on equality and diversity in the discipline or department.
A student registered for a 180-credit structured research master's degree must complete the study program within three years. A student may make an application to the Registrar for one additional year of study.
A research master's degree comprises a research proposal module (where the outcome is an acceptable research proposal on a research topic). Once this module is finalized, you may register for the research component (i.e., a dissertation).