MSc in
Master's Degree in Electronic Engineering
University of Cagliari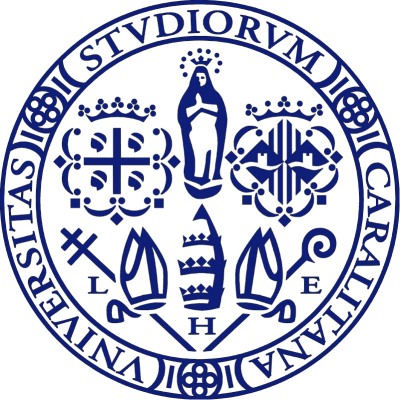 Key Information
---
Application deadline
Request info
Earliest start date
Request info
Introduction
Duration and activity
The Master's Degree Course in Electronic Engineering lasts two years. To graduate, students must take compulsory exams for 87 credits (half of which in English), free choice activities for 12 credits, laboratory or internship activities for 3 credits, additional language skills for 3 credits, and a final exam for 15 credits. . The number of credits required to obtain the degree is 120.
Goals and career opportunities
The main training objective is to guarantee a wide-ranging preparation, covering the various fields of electronic engineering, in order to shape a professional figure capable of dealing with the highly technological job market of the ICT area (Information and Communication Technology). For this reason, the training course is constructed in such a way as to involve the different souls of ICT, ranging from electronics, information technology, automation, telecommunications and is structured in a multidisciplinary training offer.
The main employment opportunities are those of advanced design, innovation and development of production, planning and programming, management of complex systems, both in the free profession and in manufacturing or service companies and in public administrations. Graduates will be able to find employment in companies that design and manufacture electronic and optoelectronic devices, circuits, apparatuses and systems, design and development of information and telecommunications systems, manufacturing industries, sectors of public administrations and service companies, which apply technologies and electronic infrastructures for the acquisition, transmission and processing of signals in the civil, industrial and information fields. Finally, the master's course prepares you for activity in the field of research, both academic and industrial.
According to the ISTAT classification, the Master's Degree Course in Electronic Engineering prepares for the professions of: System analysts, Electronic engineers, Design engineers of computers and their peripherals, Telecommunications engineers.
Organization and method
The Master's Degree Course in Electronic Engineering is organized on a six-monthly basis in order to optimize time, study methods and achieve the educational objectives set by the course.
The organization provides for the provision of face-to-face training activities through lectures and frontal activities, individual and group exercises, assisted and laboratory activities, seminars and workshops.
The organization foresees:
Provision of face-to-face training activities through lectures and frontal activities, individual and group exercises, laboratory activities and seminars;
Verification of the skills acquired through written and / or oral tests; discussions of papers and / or projects carried out by the candidate and possible intermediate tests agreed with the teacher may be envisaged;
Possibility to carry out internships and international training experiences.
Attendance to training activities is usually compulsory. Throughout his training, the student will be constantly supported by the teaching staff, the teaching tutors and the teaching coordinator. Each course includes laboratory activities of a different nature and the training course provides for the acquisition of credits through complementary activities, such as carrying out design activities also in collaboration with companies.
The course is structured in two curricula, the first more oriented to processing platforms (Embedded Electronics) and the second oriented to technological development in rapidly developing application fields (Electronic Technologies for Emerging Applications).
Access requirements
To be admitted to the Master's Degree Course in Electronic Engineering it is necessary to be in possession of a Degree or other qualification obtained abroad and recognized as suitable. Enrollment in the course is also subject to possession of the curricular requirements and verification of the adequacy of personal preparation indicated in the Didactic Regulations of the Master's Degree Course in Electronic Engineering.