MSc in
MSc International Business: Strategic Marketing
Maastricht University, School of Business and Economics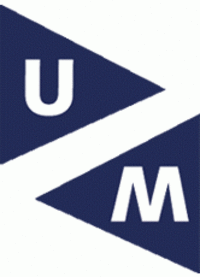 Introduction
Are you interested in the ins and outs of marketing in a fast-paced, international business? Have you ever wondered why an intimate understanding of customers is so important to an organization's success? Do you want to find out how marketing and innovations can be utilised to deliver superior value to companies and customers?
Strategic Marketing revolves around four core areas: connecting with customers, creating value, managing innovations, and developing data-driven strategies. It focuses on the role of marketing from the perspective of strategic, top management decisions, and blends state-of-the-art scientific knowledge with practice. Skills, analytical competencies, and an international mindset are developed through team projects and real-life cases from our partner companies.
Fast facts
work in consulting, for B2C & B2B companies, for large multinationals, research institutes, or departments
1-year, full-time master's, taught in English
starts in February and September
weekly: 8 hrs classes, 14 hrs group work, 18 hrs individual study
Double Degree and International Triangle are available
you'll get an MSc in International Business with a specialization in Strategic Marketing
Why this program?
According to Forrester, 72% of businesses say that improving the customer experience is their top priority. Although customer experience has become a top concern of business executives worldwide and is considered to be a key determinant of long-term corporate success, it is not easy to manage. Knowledge acquired in Strategic Marketing equips students with the right toolbox to succeed in today's marketplace.
Maastricht University's School of Business and Economics (SBE) is a world leader in customer-centric service management. Its affiliated Service Science Factory institute is one of the leading institutions of service management worldwide. It collaborates with companies from a variety of countries and industries to conduct research and develop solutions and innovations to help companies become more customer-centric.
Strategic marketing can be combined with a double degree program.
Curriculum
Amazing education opportunities
Premium honors program
Premium gives you that extra edge by offering real-world experience during your studies. As part of a team of students, you'll build the experience and skills employers are looking for. Work on a real-world assignment for a company, NGO, or educational institution. Create a personal development plan. Participate in intensive individual coaching, masterclasses, and workshops.
Internships
Internships give you practical experience that enhances your studies and increases your employability. Many graduates often end up working at the organization where they intern. SBE encourages master's students to do an extracurricular, 8-26 week internship. The SBE Internship Office has an extensive database of internship opportunities and is on hand for guidance and counseling.
Combine thesis & internship
Rather than face a trade-off between finishing their studies and doing an internship, SBE students have the option of combining the two. During the Thesis-Internship Programme (TIP), your thesis will be written on a topic relevant to a company or organization during a part-time internship. This gives your thesis focus and applicability and gives you practical work experience.
Courses & curriculum 2022 - 2023
Strategic marketing consists of six mandatory courses and a master's thesis. By tackling a combination of challenging case studies, real-life projects from our partner companies, and guest lectures from expert practitioners, you develop important skills and analytical competencies important in the field of Strategic Marketing.
Curriculum
EBC4078 Marketing Strategy and Innovation
EBC4265 Data Analytics
EBS4016 Writing a Master's Thesis Proposal IB Strategic Marketing
EBC4079 Consumer Psychology
Elective
EBC4076 Service Management
Master's Thesis or Thesis Internship Programme
EBC4267 Digital Marketing
Rankings
Rankings & recognition
Triple Crown accreditation - School of Business and Economics
UM is the sixth-best Young University in the world
Financial Times MIM 2021: MSc International Business ranked #37 Masters in Management
Financial Times lauded SBE in best practice examples of sustainability, ethics, and social purpose in teaching and education methods
Scholarships and Funding
It is Maastricht University's (UM) mission to offer students from all over the world the opportunity to develop into active, globally oriented thinkers that are ready to make a positive contribution to their societies.
UM's high-quality, innovative education based on small-scale Problem-Based Learning (PBL) in an international and intercultural setting prepares students for this purpose.
As an open and accessible academic community, UM offers several scholarships to support top-performing undergraduate and graduate students with personal development potential that are experiencing financial difficulties to pursue a degree at UM. UM scholarship students function as important ambassadors of the university during and after their studies.UM scholarship students are selected on the basis of their academic excellence, extracurricular engagement, active citizenship and financial need. As the number of scholarships is limited, the selection process is highly competitive.
Before applying for a UM scholarship, please take into account the factors summed up below. Read these carefully, to make sure that the valuable time you invest in applying pays off:
You will have to apply for a study programme at UM before applying for a scholarship;
You are only allowed to apply for one UM scholarship, multiple applications will be disqualified;
Verify if your nationality is eligible for the scholarship;
Verify whether your study programme is participating in the scholarship;
Ensure that if the scholarship covers only the tuition fees, you are able to finance your own living expenses (rent, food and insurances) for the complete duration of your studies.
Career Opportunities
Your future
As a Strategic Marketing graduate, you will be trained in thinking practically and creatively, which is essential for conveying a strong marketing message. You will have the business and managerial skills for a wide range of exciting jobs, including customer experience manager, product or brand manager, marketing analyst, management consultant, and account manager. In addition, your ability to work as part of an international team and to communicate across different levels of an organization will make you an ideal partner in strategic discussions.
Career prospects
Graduates have found positions in many different types of organizations in any industry, including:
management consulting firms
B2C and B2B companies; from small regional companies to large multinationals
research institutions and universities
(technology) start-ups
non-profit organisations