MSc in Learning and Development in Organizations
Maastricht University, School of Business and Economics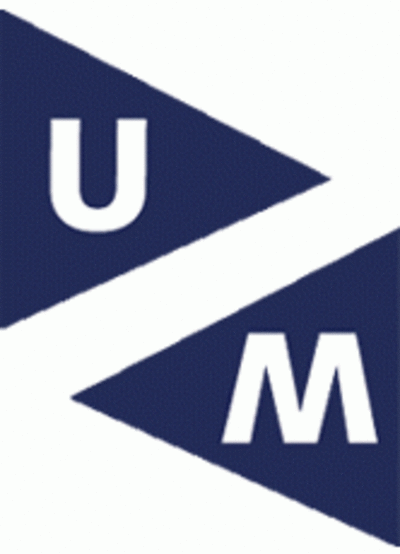 Key Information
---
Campus location
Maastricht, Netherlands
Application deadline
01 May 2024*
Earliest start date
Sep 2024
* for non-EU/EEA | June 1 for EU/EEA
** statutory fee, institutional fee for this program is: € 15,800
Introduction
***Awarded 'Top Rated Programme' label, Keuzegids 2019***
Are you passionate about learning in the workplace? Do you see the benefits of personal development for both individuals and businesses? And would you like to know more about how knowledge creation can keep companies competitive? Then Learning and Development in Organisations might be the perfect program for you. It combines elements from economics, business, human resource management, and learning sciences. You'll have the competencies you need to work in human resources, more specifically Human Resource Development. Upon graduation, you'll have all the knowledge and skills for a career as a Learning and Development professional.
Fast facts
Learn how to invest in learning and development
Learn how to manage knowledge, a key business asset
1-year, full-time master's, taught in English
Starts in September
Weekly: 8 hours classes, 12 hours group work, 20 hours individual study
Why this program?
In a competitive business environment, companies need to innovate in order to stay ahead. This means that knowledge is becoming a key business asset. It is also becoming increasingly difficult for organizations to find and retain qualified employees. As a result, the effective use and development of human capital is a strategic decision that companies can no longer ignore. The master's program Learning and Development in Organisations introduce you to the key concepts of learning and development in the workplace.
Curriculum
What will you learn?
Management of Learning will challenge you on a theoretical and practical level. Drawing on a range of disciplines, this program will give you an understanding of how knowledge and skills can be effectively used and developed on an individual, group, and organizational level. You will consider learning from a self-development as well as a business point of view, by analyzing labor markets and the wider economy, skills shortages, and organizational change.
After you've completed the program, you'll be able to:
understand changing labor markets and their effects on organizations
analyze human resource development and management issues
think strategically and offer effective solutions to human resource problems
apply your theoretical and quantitative knowledge to real workplace issues
participate in discussions on a managerial level
Amazing education opportunities
Premium honors program
Premium gives you that extra edge by offering real-world experience during your studies. As part of a team of students, you'll build the experience and skills employers are looking for. Work on a real-world assignment for a company, NGO, or educational institution. Create a personal development plan. Participate in intensive individual coaching, masterclasses, and workshops.
Internships
Internships give you practical experience that enhances your studies and increases your employability. Many graduates often end up working at the organization where they intern. SBE encourages master's students to do an extracurricular, 8-26 week internship. The SBE Internship Office has an extensive database of internship opportunities and is on hand for guidance and counseling.
Combine thesis & internship
Rather than face a trade-off between finishing their studies and doing an internship, SBE students have the option of combining the two. During the Thesis-Internship Programme (TIP), your thesis will be written on a topic relevant to a company or organization during a part-time internship. This gives your thesis focus and applicability and gives you practical work experience.
Courses & curriculum 2022 - 2023
Through elective courses, company internships, and a study abroad program, you have plenty of opportunities to tailor the program to your preferences and interests. Have a look below for an overview of the courses you'll take.
Curriculum
EBC4047 Organisational Change and Consultancy
EBC4092 Economics of Labour Markets and Human Capital
EBS4005 Writing a Master's Thesis Proposal: MOL
EBC4099 Competence-based Coaching
EBC4048 Organisational Learning
EBC4102 Theories and Models of Learning
EBC4098 Strategic Human Resource Management
Master's Thesis or Thesis Internship Programme
EBC4100 Supporting Learning at the Workplace
Rankings
Rankings & recognition
Learning and Development in Organisations has been a 'Top Rated Programme' for eight consecutive years
Learning and Development in Organisations is 1st in its category in the national Keuzegids ranking
Financial Times lauded SBE in best practice examples of sustainability, ethics, and social purpose in teaching and education methods
UM is the sixth-best Young University in the world
Scholarships and Funding
It is Maastricht University's (UM) mission to offer students from all over the world the opportunity to develop into active, globally oriented thinkers that are ready to make a positive contribution to their societies.
UM's high-quality, innovative education based on small-scale Problem-Based Learning (PBL) in an international and intercultural setting prepares students for this purpose.
As an open and accessible academic community, UM offers several scholarships to support top-performing undergraduate and graduate students with personal development potential that are experiencing financial difficulties to pursue a degree at UM. UM scholarship students function as important ambassadors of the university during and after their studies.UM scholarship students are selected on the basis of their academic excellence, extracurricular engagement, active citizenship and financial need. As the number of scholarships is limited, the selection process is highly competitive.
Before applying for a UM scholarship, please take into account the factors summed up below. Read these carefully, to make sure that the valuable time you invest in applying pays off:
You will have to apply for a study programme at UM before applying for a scholarship;
You are only allowed to apply for one UM scholarship, multiple applications will be disqualified;
Verify if your nationality is eligible for the scholarship;
Verify whether your study programme is participating in the scholarship;
Ensure that if the scholarship covers only the tuition fees, you are able to finance your own living expenses (rent, food and insurances) for the complete duration of your studies.
Career Opportunities
Your future
A master's degree in Learning and Development in Organisations is an excellent way to start your career. Upon graduation, you will have the analytical and practical skills you'll need to develop and implement strategies for the use of human capital within an organization. You will also be in a position to contribute to decision-making and policy discussions at a senior level. The program will prepare you for a role in the human resources departments of large or multinational organizations. But it is equally suitable if you are thinking of going into consultancy or training.
Career prospects
Our graduates are highly sought after and have found a variety of positions, including:
Learning & development consultant at GALLUP
E-learning researcher at Maastricht University
Project manager, HR services at Nuon Vattenfall
HR officer at Deloitte
Consultant, HR Innovation Lab at Carl Zeiss AG
Learning consultant at CrossKnowledge