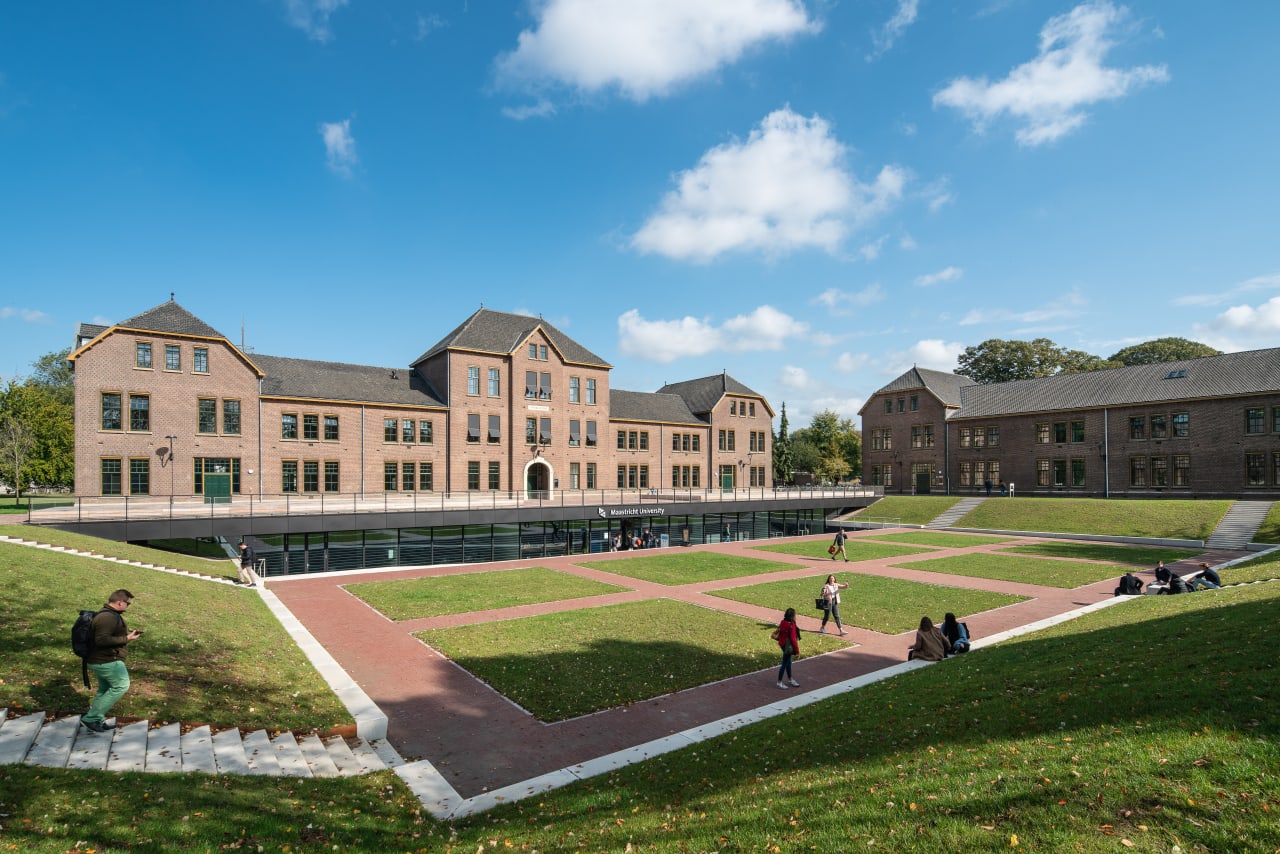 MSc in
MSc in Human Decision Science
Maastricht University, School of Business and Economics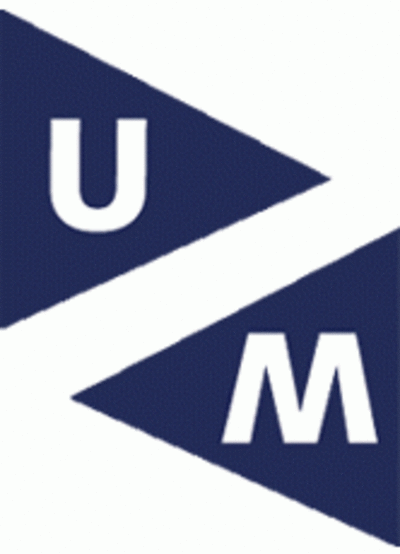 Key Information
---
Campus location
Maastricht, Netherlands
Application deadline
01 May 2024*
Earliest start date
Sep 2024
* for non-EU/EEA | June 1 for EU/EEA
** statutory fee, institutional fee for this program is: € 15,800
Introduction
Are you interested in human behavior, psychology, and empirical research? Do you love coming up with solutions to complex problems? And would you like to be the person people look to whenever a difficult decision has to be made? Then the master's program in Human Decision Science is the perfect program for you. It takes the clarity of economic and game-theoretic decision analysis and combines it with the human factors of bounded rationality, biases, and emotions from psychology. You'll study different facets of both fields, ranging from the neuropsychological basis of decision-making to the mechanics behind decisions on a macro level. After completing the program, you'll be able to work on complex decision-making problems and you'll be well equipped for a career in senior and executive positions.
Fast facts
A unique combination of economics and psychology
Analyze decision situations using theoretical and empirical strategies
1-year, full-time master's, taught in English
Starts in September
Weekly: 40 hours of coursework
You'll get an MSc in Human Decision Science
Why this program?
We live in a highly complex, interdependent world, and the number of decisions we need to make is growing exponentially. Due to increasing knowledge and scientific progress, we have a lot more information at our disposal that can be used to make these decisions. At the same time, we face growing uncertainties like financial crises, climate change, migration, and international terrorism on the one hand, and more individual freedom and autonomy on the other.
Under these circumstances, it is increasingly difficult – yet also increasingly important – to understand how to make smart individual and strategic decisions. Such decisions form the cornerstone of the proper functioning of institutions, organizations, and markets, on which our very well-being depends. This program gives you a thorough understanding of the cognitive and social aspects of human decision-making so you have better knowledge of what good decisions are and how we can make them.
Ideal Students
"The master's in Human Decision Science is the perfect program for a career in understanding human behavior."
Name: Niall Brennan
Company: Behaviour & Attitudes (Dublin, Ireland)
Position: Senior Research Executive
Scholarships and Funding
It is Maastricht University's (UM) mission to offer students from all over the world the opportunity to develop into active, globally oriented thinkers that are ready to make a positive contribution to their societies.
UM's high-quality, innovative education based on small-scale Problem-Based Learning (PBL) in an international and intercultural setting prepares students for this purpose.
As an open and accessible academic community, UM offers several scholarships to support top-performing undergraduate and graduate students with personal development potential that are experiencing financial difficulties to pursue a degree at UM. UM scholarship students function as important ambassadors of the university during and after their studies.UM scholarship students are selected on the basis of their academic excellence, extracurricular engagement, active citizenship and financial need. As the number of scholarships is limited, the selection process is highly competitive.
Before applying for a UM scholarship, please take into account the factors summed up below. Read these carefully, to make sure that the valuable time you invest in applying pays off:
You will have to apply for a study programme at UM before applying for a scholarship;
You are only allowed to apply for one UM scholarship, multiple applications will be disqualified;
Verify if your nationality is eligible for the scholarship;
Verify whether your study programme is participating in the scholarship;
Ensure that if the scholarship covers only the tuition fees, you are able to finance your own living expenses (rent, food and insurances) for the complete duration of your studies.
Curriculum
What will you learn?
During this program, you will learn:
to analyze decision situations using the appropriate theoretical and empirical strategies
to address the design of institutions, procedures, and protocols, such that you and the parties involved can make good decisions
about the tools needed to improve the decision-making processes in your chosen field of application, in line with your interests and career goals
Amazing education opportunities
Premium honors program
Premium gives you that extra edge by offering real-world experience during your studies. As part of a team of students, you'll build the experience and skills employers are looking for. Work on a real-world assignment for a company, NGO, or educational institution. Create a personal development plan. Participate in intensive individual coaching, masterclasses, and workshops.
Internships
Internships give you practical experience that enhances your studies and increases your employability. Many graduates often end up working at the organization where they intern. SBE encourages master's students to do an extracurricular, 8-26 week internship. The SBE Internship Office has an extensive database of internship opportunities and is on hand for guidance and counseling.
Combine thesis & internship
Rather than face a trade-off between finishing their studies and doing an internship, SBE students have the option of combining the two. During the Thesis-Internship Programme (TIP), your thesis will be written on a topic relevant to a company or organization during a part-time internship. This gives your thesis focus and applicability and gives you practical work experience.
Courses & curriculum 2022 - 2023
In this program, you take courses at both the School of Business and Economics and the Faculty of Psychology and Neuroscience. Your thesis is co-supervised by a staff member from each faculty. The first term consists of mandatory courses. In the second term, you will be able to choose a specialization from various application areas of Human Decision Science.
Curriculum
EBC4198 Cognitive Psychology and Decision Experiments
EBC4197 Theory of Individual and Strategic Decisions
EBC4199 Integration Workshop
EBC4203 Social Psychology of Decision Making
EBC4193 Negotiation and Allocation
EBS4027 Writing a Master's Thesis Proposal HDS
EBC4021 Behavioural Insights
Elective
Master's Thesis or Thesis Internship Programme
Rankings
Rankings & recognition
Human Decision Science is 1st in its category in the national Keuzegids ranking
Financial Times lauded SBE in best practice examples of sustainability, ethics, and social purpose in teaching and education methods
UM is the sixth-best Young University in the world
Triple Crown accreditation - School of Business and Economics
Career Opportunities
Your future
This program will give you a head start wherever human decisions are important, laying the groundwork for a career in senior and executive positions. You'll be equipped to work in interdisciplinary teams dealing with strategic issues (policy, company strategy, marketing strategy, etc.) and conflicts of all kinds between different decision-makers.
Career prospects
You could pursue a career at:
government institutions (policymaking and implementation)
NGOs and non-profit organizations (agenda setting, campaigning)
human resource departments (incentive schemes, performance assessment, conflict resolution)
healthcare and health insurance companies (medical decision making)
marketing (customer relations, consumer behavior)
consulting, management coaching
academic research
Program Admission Requirements
Demonstrate your commitment and readiness to succeed in business school by taking the GMAT exam – the most widely used exam for admissions that measures your critical thinking and reasoning skills.
Download the GMAT mini quiz to get a flavour of the questions you'll find in the exam.