Master in
Integrated Master in Architecture
Universidade Lusófona do Porto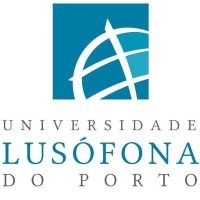 Scholarships
Explore scholarship opportunities to help fund your studies
Introduction
The new study plan of the MIA/ULP (Integrated Master in Architecture) is according to the recommendations of the UIA/UNESCO Charter for Architectural Education., namely in what it concerns to the interaction between practice and teaching, to research "founded on project work, construction methods, as well as academic disciplines", to project as "a synthesis of acquired knowledge and concomitant skills" and finally to the consideration that project, as a central piece in the education of an architect, should have a substantial weight in the total of the program.
Objectives
Architecture is a multidisciplinary field that comprises: human sciences, social and physical sciences, technology and creative art. The education in Architecture should be considered as a manifestation of an attitude of conceptualizing, coordinate and implement a piece grounded in the humanistic tradition.
Occupacional Profiles
Professional activities are all areas that concern knowledge and practice relating to the worlds of architecture, urbanism, planning and urban management, scientific research and teaching.
Thus, the career options are:
Professional practice as an architect in the liberal regime;
Professional practice as an architect in private institutions and companies in the construction industry;
Central and local public administration (municipalities, public institutions and local technical offices);
Scientific research and teaching.