Master in
Master of Transportation Sciences
Hasselt University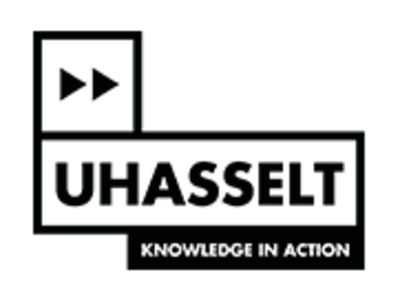 Key Information
---
Campus location
Diepenbeek, Belgium
Tuition fees
EUR 1,092 / per year
Application deadline
15 Sep 2023*
Earliest start date
18 Sep 2023
* EEA applicants | 01.05 non-EEA applicants
Introduction
Transportation drives our society
A modern and international transport system is important for moving people, goods, and information in a local, regional, and (inter)national context. Moreover, it is connected to economic growth! A continuous increase in traffic volumes, for passenger transport as well as freight forwarding transport, leads to major challenges concerning land use, impact on urban areas, traffic safety issues, traffic flow, atmospheric pollution, and travel behavior.
A unique and multidisciplinary master's program
The international master's program of Transportation Sciences of Hasselt University is a multidisciplinary master's program, which trains students to identify transportation and traffic safety issues and come up with solutions themselves, taking into account several parameters: economy, society, urban development, environment, and infrastructure. Several transport and traffic safety issues are thus highlighted in an overall multidisciplinary manner.
A pronounced international orientation
Since transportation is a cross-border field, it is also important to focus on international aspects of this domain. As a Master in Transportation Sciences, we offer you an opportunity to regularly exchange views with experts from home and abroad. Teachers within the master's program are regarded as experts in their field - both at home and abroad. Students can also exchange views and experiences with fellow international students in the program.
Key Benefits
High-quality international master program of 2 years or 120 ECTS, fully accredited
Multi-disciplinary take on transportation and traffic safety, including psychological, social, urban, environmental, and infrastructural aspects
Students gain professional experience through an (international) înternship
Taught by renowned professors from a leading university and Transportation Research Institute specializing in transportation and traffic safety
In the heart of Europe: in between Germany, the Netherlands, France, and the UK
Low tuition fees for Belgian, EU, and international students
Career Opportunities
As a Transportation Sciences master, you can work in a varied number of organizations or professions. After all, transport experts are needed both by governmental bodies, private companies, and in the non-profit sector. Are you looking for an exciting job, offers many career opportunities, then a master's degree in Transportation Sciences is the right choice for you!
Curriculum
Specializations
Students can choose between a specialization in Traffic Safety or Mobility Management.
Traffic Safety is a global - growing - problem. In their lifetime, 1 in 3 citizens is involved in a traffic accident with casualties. In the specialization on Traffic Safety, students investigate which factors (infrastructure, vehicle, road user) cause traffic accidents and how these risks can be decreased. In this specialization, attention is paid to technological innovations with regard to infrastructure and vehicles, as well as to how to understand and influence human behavior through policy, education, and sensitization.
The program also has a driving simulator at its disposal. With the driving simulator, students can carry out experiments on the effects of physical, mental, and visual limitations and the effects of road design and environment on driving behavior in a controlled environment.
In the specialization of Mobility Management, students focus on how to influence modal choice and how to organize transport. If a certain traffic and transportation supply is created by means of road networks, public transport systems, or bicycle networks; it is up to you as a transportation expert to tackle the challenge of using this supply as efficiently (with minimum traffic jams) and sustainable as possible.
This requires a multidisciplinary approach. E.g. to influence the behavior of individuals in favor of sustainable transport modes (bus, train, or bicycle), transportation managers have to develop a set of services or tools which complement infrastructural and pricing measures.
Scholarships and Funding
Master Mind scholarships
International students can apply for a mastermind scholarship (from the Flemish Government)
ICP scholarships
The scholarships are funded by VLIR-UOS. Each year 10 (two-year) scholarships are allocated to the 10 top-ranked applications.