Master of Interior Architecture
Hasselt University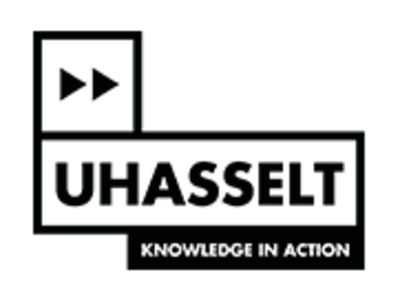 Key Information
---
Campus location
Diepenbeek, Belgium
Application deadline
Request info *
Earliest start date
Request info
* EEA applicants | 01.05 non-EEA applicants
Introduction
Adaptive Reuse. Exploring Spatial Potentialities & the Poetics of the Existing
The faculty of Architecture and Arts welcomes applications for an innovative international master's program in interior architecture with a strong focus on adaptive reuse.
It is safe to assume that (interior) architects will have to deal increasingly with the transformation and adaptation of the built environment. Today, the role of architecture is being redefined due to demographic, economic, and ecological challenges. Transition and reuse take center stage in the practice and theory of the profession. This academic master's program is innovative as it considers preservation through the act of adaptive reuse instead of mere conservation and restoration.
Rather than relying on an archaeological perspective, it emphasizes a designerly approach to give new and unexpected energy to buildings. Therefore, the program seeks to train students who explore and activate the rich potential of existing sites through design supported by research and theory.

Ideally positioned in a region full of historical sites with various identities (cultural, artistic, religious, and industrial), the faculty is in close geographic proximity to a rich laboratory of potential cases that span 600 years. Students are taught to conceive of these sites as palimpsests rather than monuments. Subsequently, they are encouraged to explore the beauty, memory, hidden qualities, and broader potentialities of the sites handed down by our predecessors.
Finally, the master's program departs from the conventional understanding of the 'interior' as a quantifiable spatial category by underlining its richer artistic and ethical dimensions as Public Interior.
Curriculum
The one-year master's program consists of three major components: design studio, theory module, and master thesis/ project.
The design studio focuses on the study, transformation, and adaptation of existing buildings and sites. Representative examples could be, for example: transforming a 17th-century monastery, a concrete office tower of 1970, or a 19th-century prison with a panoptical plan.
During this process, there is considerable attention paid to heritage value, atmospheric qualities, construction details, and spatial characteristics that are no longer appropriate for new buildings. In this context, two research seminars hinge on the design studio and the theory module.
One seminar concentrates on reading spaces by means of various techniques such as hand drawing and photography. The other seminar explores the changing meanings of spaces, as their functions are transformed. In this way, the program explores both the material and immaterial values of the built environment.
The theory module introduces students to the emerging frame of reference related to adaptive reuse by studying relevant texts and recent case studies. It also offers relevant historical knowledge regarding the function of interiors, and their spatial, ornamental, and conceptual potential. Obviously, special attention is also paid to specific technical and material aspects.
The master's project and thesis conclude the program, consisting of a personal and original work of design on an existing building and its surroundings. Students will be invited to consider sites that are part of ongoing research projects but may also propose sites from their own home countries.
Scholarships and Funding
International students can apply for a master's mind scholarship (from the Flemish Government)
Application deadline: 1 March