MA in
MA Photography
University of Europe for Applied Sciences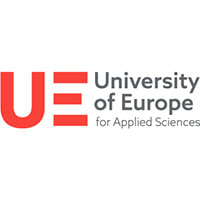 Introduction
Study photography: develop your own distinct signature and refine your style
Technological developments mean that a photographer's role within the arts and creative industries is constantly evolving. Your commitment to exploring new ideas and finding your own style is a key criterion for success in your photography studies. Our curriculum encourages you to explore the significance of the photographic medium within a cultural, political, and social context, and to create your own images while interacting with current trends in art and design.
In a professional context, photography is now usually an evolving process: from the initial idea to the detailed concept, as well as the planning, organization, realization, and final presentation. From fashion, portraits, and still lifes to advertising and artistic photography, images are often staged rather than created spontaneously. By the time you graduate with a Master's in Photography, you will have acquired the skills to think conceptually and to realize your ideas in artistic and practical projects using state-of-the-art technology.
This English-language master's program stands out from other courses in this field due to its emphasis on staged photography. The way artworks are presented both in traditional photo exhibitions and installations is a key focus of this program.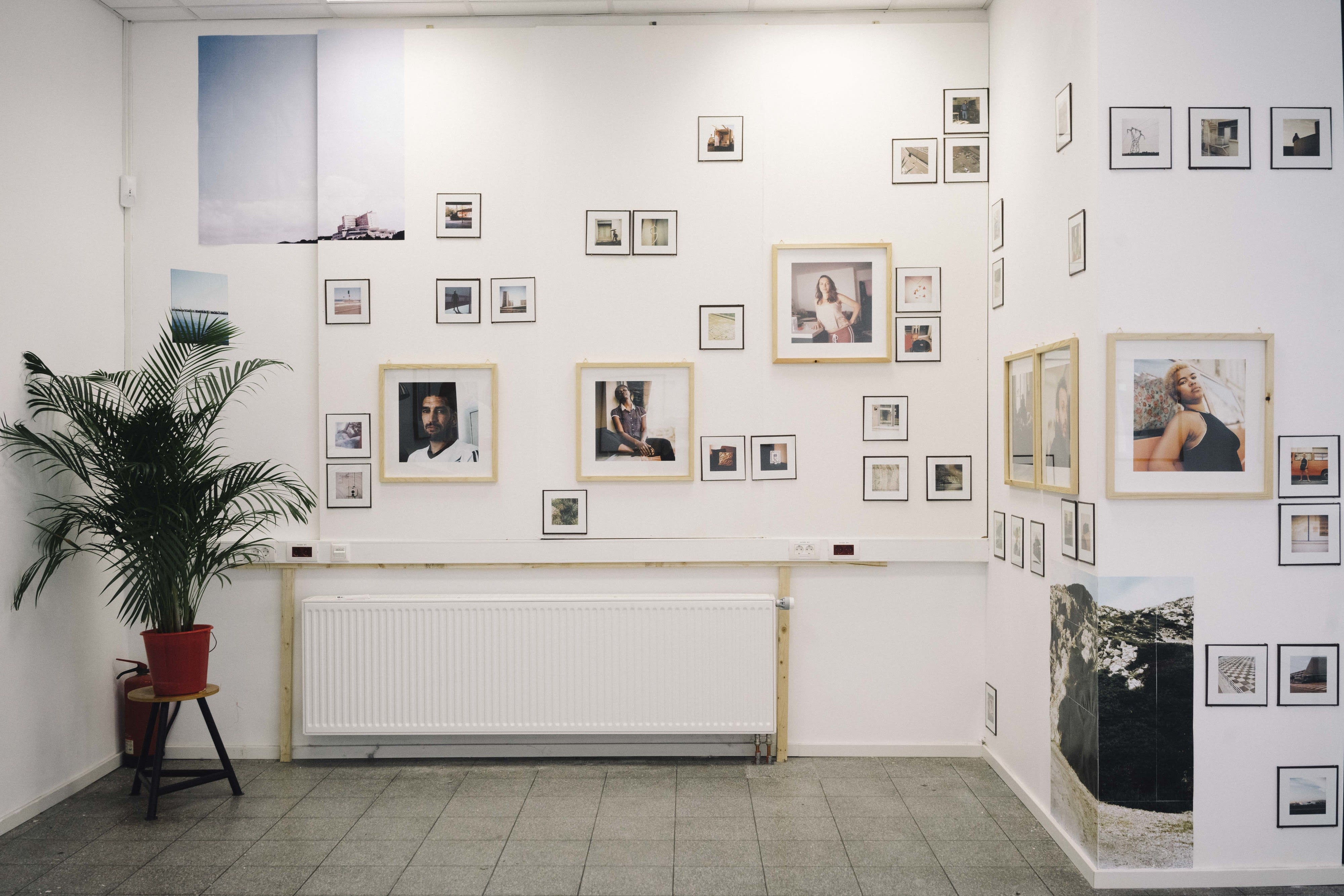 Our campuses are equipped with professional workspaces and an extensive range of equipment. Facilities include spacious photo and green screen studios, an analog darkroom, a scanning and print studio, film editing suites, and sound studios. Students also have the opportunity to borrow a range of photographic equipment free of charge for projects both on and off-campus. This includes digital and analog camera equipment, professional lighting, and other accessories.
At the University of Applied Sciences Europe, our educational approach is to enable students to discover and fully develop their individual talents. Teaching takes place in small groups in a friendly, informal atmosphere. You will have the opportunity to actively shape your studies and your career path by choosing your own specializations and selecting courses from a range of interdisciplinary subjects. Our professors will support your individual progress helping you to develop your own distinct signature and to refine your talents and strengths. The master's program includes practical projects led by distinguished photographers and artists, as well as international study trips and workshops in New York, Iceland, or different cities in Asia to help you prepare for your future career.
Our modern, centrally located Berlin campus is a meeting place for students from over 60 countries. Famous for its lively arts scene, in recent years, Berlin has also become one of Europe's most important start-up capitals. At our Hamburg campus, our students benefit from our collaborations with model and advertising agencies, Germany's largest publishing house as well as several museums.
Course Requirements
Admission requirements for different lengths of master's degrees:
Fast Track 2 semesters: Bachelor 240 ECTS + 60 ECTS Master
Thesis Focus 3 semesters: Bachelor 210 ECTS + 90 ECTS Master
Industry Placed 4 semesters: Bachelor 180 ECTS + 120 ECTS Master
Application requirements (1,1.5 or 2 years):
Application form
High School Diploma/Certificate
Undergraduate degree (Bachelor's, MBA, or Master)
Language Proficiency* (or request to waive**)
CV
Copy of Passport
Letter of motivation
Non-EU applicants only: €3,000 deposit (This reservation fee will be deducted from the total amount of study fees)
Portfolio
Portfolio Requirements: Your portfolio should consist of at least 20 photos. It is particularly desirable to see from the selection of images, that the applicant works on thematically coherent series.
*Language Proficiency:
Please note: German-taught programs need both English/German language certificates.
IELTS 5.5 overall
TOEFL iBT72
TOEFL ITP (paper based) 543
Pearson Test of English (Academic) 59
Pearson Test of English (General) Level 1
Cambridge English Advanced and Proficiency 160 overall
Cambridge Exam First (FCE)
TOEIC Listening/Reading 785, Speaking 160, Writing 150
PASSWORD 5.5 (no less than 5.0 in each component)
EF SET (50-minute Test) 51 (only for students applying with an MOI (Medium of Instruction) letter)
Duolingo 90
**Language Waiver
To request a language test waiver, you must have studied in a country where the official first language is English:
At least nine months in duration;
Full-time;
Undertaken at a recognized institution where teaching and assessment throughout the course are entirely in English;
Has been completed within 2 years of the start date of the course to which you are applying;
Medium of Instruction (MOI) should indicate English + EF SET or any accepted English proficiency certificate requested.
Duration
2 Semesters (equals one year)
OR 3 Semesters (1.5 years)
OR 4 Semesters (2 years)
Facts
Degree: Master of Arts (M.A.)
Campus: Berlin
Language of instruction: English
Starting semester:

Winter semester: September
Summer semester: March

Program type: Full-time, consecutive
Highlights:

Focus on individual development in small learning groups and a personal atmosphere. Creative freedom, professional equipment, and practical projects. Teaching by renowned photographers.
What's special about studying at the University of Applied Sciences Europe?
The University of Applied Sciences Europe is state-accredited, has received multiple awards, and is a world leader among universities with an international approach.
Learning takes place in small groups enabling our students to benefit from individual support and personal contact with professors. All our lecturers are successful professionals and experts in the fields of art, design, and photography.
Study at the University of Applied Sciences Europe in Germany
Internationality is important to us. That is why we were ranked as one of the best 25 performers in the Business Studies among private universities in Europe" (U-Multirank 2020). Our many international students come from across the globe to gain a highly regarded English-language degree from a German university. Our degree programs are state-recognized and accredited by ZevA (Central Evaluation and Accreditation Agency). With its reputation as the country of innovators, Germany is the perfect place to complete your studies.
Working during your study time
We do our best to ensure that you can fit your studies around your life. For this reason, lectures for master's programs generally take place three days per week. However, you will also need to plan time for preparation and follow-up work for your courses.
The program - Interdisciplinary courses, projects, and more
The objective of this master's program is to help you develop your own distinctive visual language, which you can apply to both your practical and artistic work. The core curriculum consists of two projects on which students work independently. The analysis of narrative perspectives and structures and visual storytelling are key components of the program. This enables students to consciously develop an ability to self-reflect as artists.
Our wide range of additional elective courses enables you to expand your knowledge of entrepreneurial strategies and curatorial practices.
In your third semester, you will complete a master's thesis consisting of a photography project and an academic thesis on a subject of your choice.
Your career options with a master's degree in photography
With a master's degree, you will have the qualifications required to work successfully as a freelance photographer or artist or to take on a leadership role in an agency or company. You will have the skills and expertise needed to work in interdisciplinary, multicultural, and international teams in a wide range of contexts such as art institutions, design agencies, advertising publishers, magazines, galleries, the film, and media industry, or the art market.
Potential career options:
Photographer for advertising, newspapers, corporate communications, and events
Photographic artist
Art buyer for advertising agencies
Picture editor for newspapers
Curator
Gallerist
Tuition fees and funding
As a private university, the University of Applied Sciences Europe is funded by tuition fees rather than by the state. Our students benefit from our investment in progressive teaching methods, state-of-the-art facilities, experienced teaching staff, and our steadily expanding network.