MA in
MA Innovation Design Management
University of Europe for Applied Sciences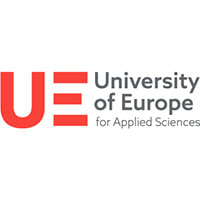 Introduction
Learn how to give companies a competitive edge and how to increase their value by infusing business with creative methodologies such as design thinking and an entrepreneurial approach.
In its recently published study from October 2018 called "The Business Value of Design", the global consulting firm McKinsey & Company demonstrated that companies who regard design and the employment of creativity as principal drivers in their value-generation outperform industry-benchmark growth by as much as two to one.
Comprehensive disruption through digitization, changing marketplaces, and consumer behavior have created a new professional playing field between creative design, business strategy, and IT development. Innovation-centered companies increasingly look for managers who understand how to use design as a prominent driving factor behind business decisions and how to incorporate right-brain-thinking and an artistic attitude in business, as strategic assets in the generation of innovation and sustainable consumer-value, and in the transformation of a companies' organization and vision.
This new Master's program "Innovation Design Management" is positioned right at the intersection of design and business. It wants to shape individuals who accept these complex, fast-paced challenges and who take an integrated approach with strategies that combine the best of design, business, and technology. This is, among others, accomplished through a range of intense project activities that will be held in close cooperation with leading industry professionals and actual enterprises who face these very challenges.
Graduates will be employed in highly innovation- or design-driven companies as Chief Design Officers, Design Managers, Strategic Brand Managers, or Venture Architects.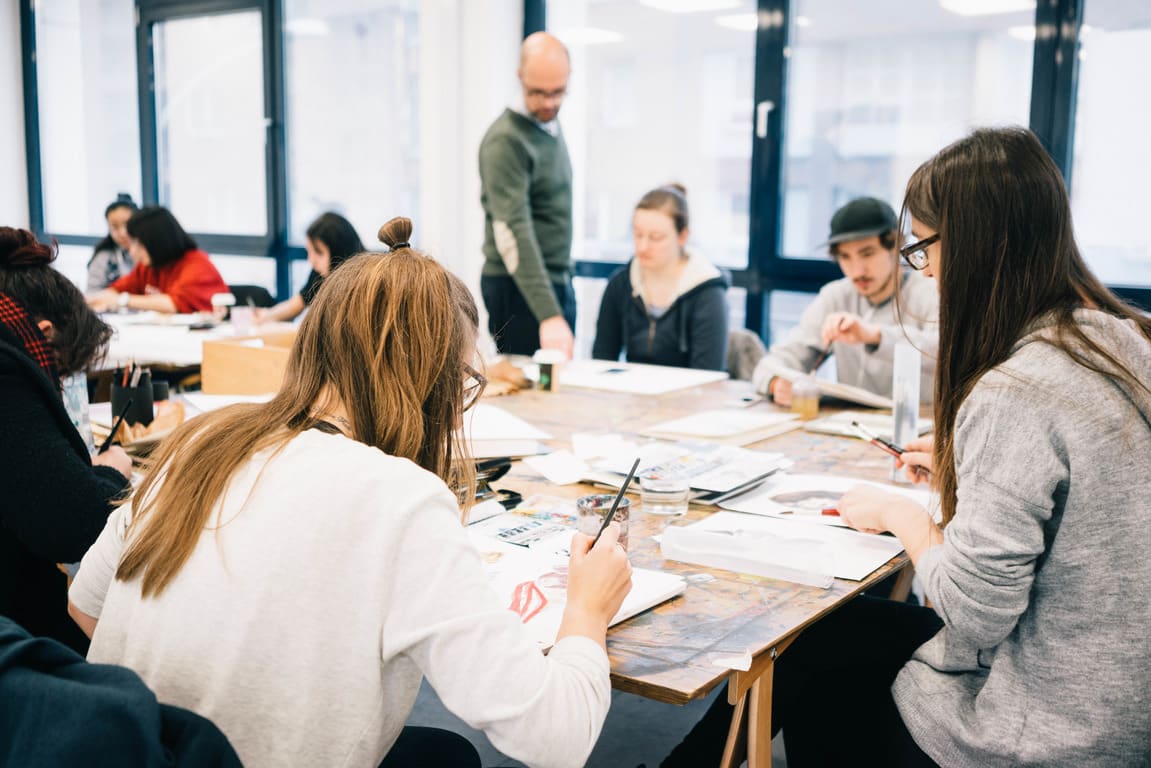 Course Requirements
Admission requirements for different lengths of master's degrees:
Fast Track 2 semesters: Bachelor 240 ECTS + 60 ECTS Master
Thesis Focus 3 semesters: Bachelor 210 ECTS + 90 ECTS Master
Industry Placed 4 semesters: Bachelor 180 ECTS + 120 ECTS Master
Application requirements (1,1.5 or 2 years):
Application form
High School Diploma / Certificate
Undergraduate degree (Bachelor's, MBA, or Master)
Language Proficiency* (or request to waive**)
CV
Copy of Passport
Letter of motivation
Non-EU applicants only: €3,000 deposit (This reservation fee will be deducted from the total amount of study fees)
Portfolio
Portfolio Requirements: Up to 10 examples of your best creative work. The program accepts applicants from a wide variety of fields but is most suited to those who already have a digital design background. Due to the technical nature of the program, coding skills are a plus, but not necessary for admittance.
*Language Proficiency:
Please note: German-taught programs need both English/German language certificates.
IELTS 5.5 overall
TOEFL iBT72
TOEFL ITP (paper based) 543
Pearson Test of English (Academic) 59
Pearson Test of English (General) Level 1
Cambridge English Advanced and Proficiency 160 overall
Cambridge Exam First (FCE)
TOEIC Listening/Reading 785, Speaking 160, Writing 150
PASSWORD 5.5 (no less than 5.0 in each component)
EF SET (50-minute Test) 51 (only for students applying with an MOI (Medium of Instruction) letter)
Duolingo 90
**Language Waiver
To request a language test waiver, you must have studied in a country where the official first language is English:
At least nine months in duration;
Full-time;
Undertaken at a recognized institution where teaching and assessment throughout the course are entirely in English;
Has been completed within 2 years of the start date of the course to which you are applying;
Medium of Instruction (MOI) should indicate English + EF SET or any accepted English proficiency certificate requested.
Duration
2 Semesters (equals one year)
OR 3 Semesters (1.5 years)
OR 4 Semesters (2 years)