MSc in
MSc in International Human Resource Management
University of Edinburgh Business School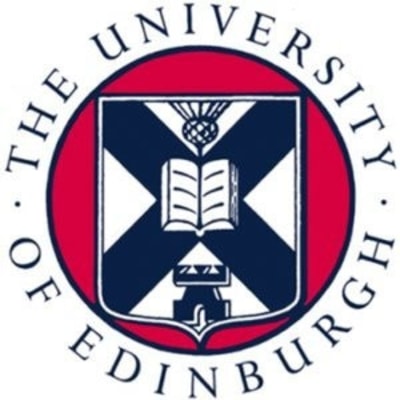 Key Information
---
Campus location
Edinburgh, United Kingdom
Tuition fees
GBP 17,100 / per year **
Application deadline
Request info *
Earliest start date
Sep 2023
* this programme operates a series of selection deadlines; first deadline: 12 October 2022; final deadline: 7 June 2023
** home: £17,100 - international: £28,200
Introduction
Our MSc in International Human Resource Management will develop your understanding of real-world HR issues, and will provide you with key insights specific to the demands of working for multinational organisations and across national borders.
Curriculum
This programme runs for one academic year, starting in mid-September and ending in August. At the start of the programme, you study compulsory courses, which are undertaken in semester one. These are the foundation upon which the whole MSc is built and ensure a common basis of knowledge across the different areas.
A comprehensive Welcome Week provides an introduction to the programme, the School, and the University. Designed to be both informative and fun, it enables you to get acquainted with your classmates.
Through the selection of various option courses, you can tailor your studies towards your career interests.
Finally, your MSc dissertation brings all of the year's learning together in a piece of work unique to each student.
To give you an idea of what the programme structure and courses might consist of, the below information details the structure and courses for this programme in 2022/23.
Semester 1 - September–December

Compulsory courses

Core Competencies for HR Professionals
International HRM Policies and Practices
Organisational Behaviour
Reward Management

Semester 2 - January–May

Compulsory courses

Methods of Research in HRM
Multinational Enterprises and Comparative Employment Relations

Option courses (Group 1)* - Choose 1 or 2

Global Talent Management
Global Diversity and Equality Management

Option courses (Group 2)* - Choose 0 or 1

Change Management
HR/People Analytics
Performance Management

Summer - June–August
*We will notify applicants of any changes to the programme structure and courses by 15 June in the year of entry to the course. We cannot guarantee that all option courses will run each year and occasionally there will be last-minute amendments after this date due to unforeseen circumstances such as staff illness.
The content of individual courses and the programme for any given degree are under constant academic review in light of current circumstances and may change from time to time, with some programmes and courses being modified, discontinued, or replaced.
Due to high demand, we cannot guarantee students a place on the optional course of their preference. Equally, if there is not enough interest in a given year for an option course then it may not be viable for us to run that particular option course. Some combinations of option courses may not be possible due to scheduling constraints.
Rankings
Rankings
59th in the FT Rankings for Management 2019
20th in the QS World University Rankings 2020
Program Outcome
Learning Outcomes
The MSc in International Human Resource Management (IHRM) gives students the knowledge, understanding and key skills required by HR professionals working in an international context with multinational organisations and enables students to effectively contribute to dynamic organisations.
The University of Edinburgh Business School's MSc in International HRM is at the forefront of research-led, practically and theoretically-informed management education.
Knowledge and Understanding
By the end of the programme, students will be able to:
Demonstrate an understanding of key terms, theories/concepts and practices within the field of IHRM
Obtain, through elective courses, in-depth knowledge of specific IHRM-related theories, skills and practices
Appreciate the implications of increasing globalisation for the management of human resources, with particular reference to IHRM in multinational corporations
Develop an ability to undertake qualitative and quantitative research and apply this knowledge in the context of an independently constructed work (i.e. dissertation)
Identify and appreciate the significance of ethical issues in HR practices and the management of people in the workplace.
Graduate Attributes
By the end of the programme, students will be able to:
Critically assess existing theory and practice in the field of IHRM and be able to challenge these
Identify and analyse problems in the field of IHRM and provide innovative solutions for these
Be critical and reflective in the process of evaluating all knowledge;
Demonstrate competence in communicating and exchanging ideas in large and small group contexts
Be able to advance well-reasoned and factually supported arguments in both written work and verbal/oral presentations
Work effectively with colleagues with diverse skills, experience levels and ways of thinking
Demonstrate competence in the field of professional HR management and be able to locate/identify practitioner and academic resources for the purposes of strategic development and/or problem-solving
Be able to identify and evaluate social, cultural, ethical and environmental responsibilities and issues in global contexts.
Scholarships and Funding
Applicants to the MSc in International Human Resource Management can apply for a range of scholarships both from the University and external organisations.
Programme and School scholarships
We are keen to recruit the very best talent from all over the world. To this end, a number of programme-based and School-funded Scholarships are available, as well as others which are generously sponsored by industry and alumni.
Other scholarships and funding
You may be eligible for scholarships from the University of Edinburgh or an external organisation.
Career Opportunities
Career Development
International Human Resource Management graduates from the University of Edinburgh are highly sought after globally. Our dedicated Student Development Team within the Business School will be an integral part of your student experience from day one. We are here to help you become equipped to maximise your potential in the global market.
Graduate Employment
Graduates from the MSc in International Human Resource Management will typically pursue positions such as:
Equality & Diversity Officer
Global Talent Manager
HR Manager in multinational organisations
HR Rewards, personnel, or recruitment manager
International HR Analyst
Management Consultant
Typically students will be able to pursue professional and business roles in public and private institutions, including:
Government Departments
International Companies
Non-governmental Organisations
Not-for-profit Organisations
Trade Unions
Since the programme offers sound academic training, it also prepares students for future research at the PhD level.