Master in
Master of Engineering Leadership in Urban Systems
University of British Columbia - Faculty of Applied Science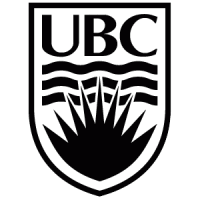 Scholarships
Explore scholarship opportunities to help fund your studies
Introduction
*The application system opens on January 1st, 2021 for all 2022 admissions.
The Master of Engineering Leadership (MEL) in Urban Systems is a professional degree for system thinkers who want to address complex infrastructure challenges. This hybrid program combines graduate-level engineering and urban planning courses with UBC Sauder School of Business courses – giving you the skills and confidence to build your career and drive innovation in urban planning.
Choose Engineering And Business
The MEL in Urban Systems program offers a unique combination of technical and business classes – giving you the strategic skills to play a leading role in forward-thinking organizations. Engineering and urban planning courses span the entire industry value chain, from the social context of infrastructure and planning through to engineering and design, project delivery, and asset management. Business courses offered by the top-ranked UBC Sauder School of Business give you a solid foundation in business strategy and innovation, operations and logistics, project management, and organizational leadership.
Study Full-Time or Part-Time
You can take the program either full-time (12 months) or part-time (24 months). With the 12-month full-time option, you'll complete your studies in one year, expanding your knowledge base and skill set in a concentrated time frame.
The 24-month part-time option is for those who want to continue working while building their business and technical knowledge. By balancing work and study, you'll be able to apply your new skills immediately to your workplace and bring technical and leadership challenges from work into classroom discussion. This part-time version of the MEL in Urban Systems is also an opportunity to build your professional network for over two years. Students pursuing this option can expect to be on campus for two weekdays each week (approximately 10 hours total).
Gain a Competitive Edge
Over the 12-months/24months program you will:
Gain a comprehensive understanding of best practices in designing and managing interdependent urban infrastructure systems and services to contribute to more resilient and sustainable cities;
Broaden your sector-specific knowledge through a project-based curriculum that covers all stages of community and infrastructure system life cycles;
Study under renowned faculty and industry experts;
Expand your professional network while collaborating with other MEL students;
Gain the fundamental business, project management, and interpersonal skills to advance your career and confidently take on positions of increased responsibility.
What Makes the Program Unique?
A Master of Engineering Leadership (MEL) degree from UBC gives you the credentials and knowledge to confidently take on positions of greater responsibility or make the shift into a new industry sector.
Update your Technical Skills
The program introduces you to the critical aspects of designing, constructing, operating, maintaining, and deconstructing built infrastructure. You'll gain the broad technical understanding needed to support strategic-level decision making that carefully considers the complex interdependencies that underpin urban infrastructure systems.
Learn the Language of Business
Technical knowledge is not enough. Through courses offered by UBC Sauder School of Business, you'll gain foundational business skills, improving your understanding of broad-based management concepts.
Become a Confident Leader
Leadership development is embedded throughout the program, giving you ongoing opportunities to lead teams and projects and strengthen your interpersonal skills.
Go Further
Students who have a broad technical knowledge and an understanding of business have a distinct competitive advantage. In demand locally, nationally, and internationally, our graduates have successfully moved into roles with municipalities, utility companies, transportation providers, and engineering consulting firms as planners, policy advisors, and entrepreneurs.
Career Options
Our graduates will be in high demand locally, nationally, and internationally by a wide range of employers — from municipalities and utilities to transportation providers and engineering consulting firms — seeking technical experts who can also manage and lead teams. Graduates will take on roles as city engineers, management consultants, city planners, policy advisors, and entrepreneurs. Read some of our alumni stories of how our graduates have gone on to excel in their careers with their UBC MEL in Urban Systems degree. Graduates of this program started in positions, such as Transportation EIT, Project Initiation Assistant Manager.