MSc in
Master in Organizational Leadership - Human Resources Management Track
Turner College - Columbus State University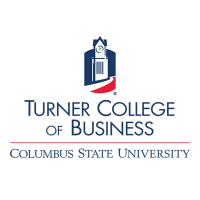 Scholarships
Explore scholarship opportunities to help fund your studies
Introduction

TheHuman Resources Management track of the Master of Science in Organizational Leadership program will prepare professionals to develop and implement HR planning, recruiting, training, compensation, benefits, performance management, and disciplinary systems in a legal and ethical fashion. The track will academically prepare students to pass the Professional and Senior Professional in Human Resources (PHR & SPHR) exams. The MSOL Human Resources track is aligned with the Society for Human Resource Management's HR Curriculum Guidebook and Templates.
The MSOL is a 36-hour program, requiring a student to complete 12 graduate courses. Full-time students can complete the program in four semesters. All MSOL classes are taught in the evening. The program can be adapted for students who wish to attend part-time and complete the program within 18-24 months.
Career Opportunities
For the HR track, career options include, but are not limited to: HR manager, Recruiter, Interviewer, Benefits Specialist, Trainer, Compensation, Employee Development, Diversity management, EEO compliance, OSHA compliance, Industrial Relations specialist/manager, career development, Selection specialist/manager, Job Analysis specialist, Work/Life managers and much more.
Admission Requirements
Beyond the general graduate program requirements, the MSOL degree program also has the following additional requirements:
A graduate application, available online or in paper, with the application fee.
An official baccalaureate degree transcript from an accredited institution.
Graduate Management Admission Test (GMAT)Scores; students may also submit Graduate Record Exam (GRE) scores. Only scores within the past five years will be accepted.

GMAT school code: R64-XW-20
GRE school code: 5123

Two recommendation letters from professional sources such as current for former employers, faculty, and business associates are required. Please use the recommendation form (DOC) provided.
Learning Outcomes
Core


Graduates will apply knowledge of leadership theory, organizational behavior theory, and change management theory as they relate to best practices in organizational leadership.
Graduates will apply knowledge of economic and financial conditions to organizational leadership issues.

HR Track


HR graduates will apply knowledge of human resource management theory and practice to organizational problems.
Additional Program Requirements
This degree is subjected to the following requirements and conditions:
Up to six hours of transfer credit may be accepted from an AACSB accredited institution.
All students must complete the common core for the degree.
A minimum B average in core courses, with no more than two C's, is required for degree completion.
Students have a maximum of six years from the first term of enrollment to complete all MSOL degree requirements.