MSc in
MSc in Environmental Engineering and Management
Tallinn University of Technology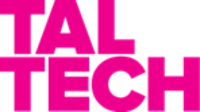 Introduction
Industrial production has an enormous impact on the environment, and society's awareness of such effects is constantly growing. The course offers an integrated approach towards current and long-term strategic environmental issues, focusing on technologies and concepts in environmental planning and management for the sustainable development of industrial production systems. This programme provides interdisciplinary solutions in a market-based economy through the integrated management of water, wastewater, solid wastes, and air pollutants.
Curriculum
Curriculum
The programme aims to provide students with needed skills to enable an interdisciplinary approach when applying environmental technologies and using environmental management tools, based on the principles of sustainable development and environmental sustainability. The curriculum aims also to deepen knowledge and understanding of the major trends in environmental technologies, environmental protection and sustainable production, linking environmental problems with engineering and economic aspects.
Why this programme?
Students have the possibility to take part in research projects.
Selected examples of defended theses and their authors:

"Nitrogen and Phosphorus Budgeting – A comparative Account of Different Methodologies and Scales" Susmita Banerjee
"Analysis of Environmental Radiation Monitoring Results of Paldiski Former Nuclear Site and Tammiku Radioactive Waste Storage Facility" Liisa Mihkla
"Preliminary feasibility study of MSWI fly ash utilization" Hakan Berber
"Evaluation on Estonia's success in implementing the EU Directives for landfilling" Gero Schumacher
"Influence of Same Additives on the Thermal Behavior of Ammonium Nitrate" Evelin Edro
"Biogas Potential of Crude Glycerol and its Suitability for Co-Digestion" Andra Paltser
Career Opportunities
Future career
The curriculum offers knowledge and skills in various fields of environmental technology (air protection, water management, waste handling) that enable graduates of Masters to:
advise, guide the company in introducing environmentally friendly and sustainable engineering solutions, increasing material, water- and energy efficiency and reducing emissions;
successfully work as an enterprise environmental councillor, an environmental specialist in local municipalities, water service companies, consultancy firms, public institutions (ministries, environmental boards, inspectorates, research and scientific institutions as well as applying for doctoral studies.