MA in
MA in Law
Tallinn University of Technology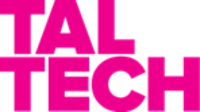 Introduction
The programme enables you to specialise either in business law or law and technology. Business law covers the main areas of law related to business and the economy with a focus on digital market issues and regulations such as Fintech, Global Trade and Transnational Law, Online Commercial Law, Competition Law and Labour Law.
The Law and Technology specialisation covers the key areas of law related to artificial intelligence, data protection, cyber security and intellectual property. This specialisation will enable graduates to navigate the legal framework surrounding new technologies in their careers.
Curriculum
Curriculum
The faculty – Department of Law members, who come from Estonia, Sweden, Ukraine, Bosnia and Herzegovina, Columbia, Australia, India, the UK and the USA, include highly qualified legal academics and legal practitioners from international law firms (Tark, Grunte and Sutkiene, Glimstedt, MAQS, etc.), public officials, public prosecutors, trial lawyers and judges.
Why this programme?
The Programme gives you a thorough understanding of the connections between law, business and technology. You will learn to discuss the issues of the EU digital market, regulating artificial intelligence and cyber security.
After graduating from business law specialisation, you can work as a business lawyer or an in-house counsel who helps companies to design and build organizations that are prepared for the future, or as a public official dealing with the digital market.
After graduating from law and technology specialisation, you will be able to master the legal challenges of a rapidly changing and increasingly technologically sophisticated society.
Learning in a multi-cultural environment is guided by high-qualified academics with PhDs and experienced professionals from all around the world.
Career Opportunities
Future career
Taught by international faculty, graduates of Tallinn Law School have excellent career prospects in the public and private sectors, at international organisations and European institutions, such as the European Commission, ministries and regulators, patent offices or as corporate lawyers in the rapidly growing high-technology field.