Master in
Master of Finance (MFIN)
Tulane A B Freeman School of Business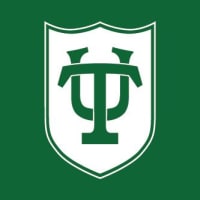 Introduction
If you want to manage an actual portfolio or complete an in-depth research report about a real company, you've come to the right place. At freeman, you'll gain the knowledge and skills to be career-ready.
You'll be immersed in the real world throughout your time at Freeman. Our mission is to make sure you're fully prepared to face critical challenges from day one. In as little as 10 months, our STEM-designated program leverages a curriculum designed to provide you with greater resilience and agility in the professional world. You'll learn from professors known across the globe for their innovative research and outstanding teaching.
10 to 17 Months
You can complete your degree on an accelerated schedule in only 10 months, or spread your coursework out over 17 months to allow for a summer internship.
CFA Exam Ready
We are a member of the University Affiliation Program of the CFA Institute, and our program covers much of the material required to take the CFA exam.
STEM Designated
The Master of Finance degree program is STEM-designated, allowing international students to extend their training by 24 months if they work in their field of study.
Comprehensive preparation
Hands-on experience
Take advantage of our $3 million trading center, equipped with 50 workstations, real-time data feed and a live ticker for continuous market updates. You can also get Bloomberg certified and prep for the CFA exam.
Alternative investments
In our specialized courses, you'll get in-depth knowledge of distressed debt and hedge funds, increasingly important areas that are typically overlooked in most finance-oriented programs.
Real-world financial analysis
You'll learn the buy-side – producing an unbiased investment research report – and the sell-side – actively managing more than $5.8 million of Tulane's endowment.
Curriculum
Our fast-paced, immersive Master of Finance program will challenge you to think critically. You'll connect with businesses in the region and around the globe and get real-world experience while participating in learning opportunities you can only find at Freeman. You may be eligible for transfer credit for qualifying classes.
Career Opportunities
We will provide you with the knowledge and skills to forge your future and fulfill your professional goals. You'll be prepared for the CFA exam as well as a successful career in finance. Our distinguished community of alumni stretches from Beijing and Shanghai to New York and Miami –and beyond. These are just some of the companies where our graduates have landed jobs: