Master in
Master of Accounting (MACCT)
Tulane A B Freeman School of Business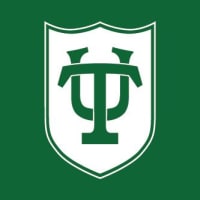 Introduction
In our STEM-designated Master of Accounting program, we will prepare you for the CPA exam or a career as a financial analyst or consultant. Through our robust and customized curriculum and individual advising, you'll gain the skills and knowledge in accounting and finance to launch a career with an accounting firm, private company or public entity. Specializations and industry-specific opportunities will let you turn your interests into the technical expertise that employers value.
CPA Exam Ready
If your goal is an accounting career, we will prepare you for the Certified Public Accountant exam in any state. Our alumni include a number of Sells Award winners, who score 95% or more on the CPA exam.
9 to 17 Months
You can complete your degree on an accelerated schedule in only 9 months, or spread your coursework out over 17 months to allow for a summer internship. New Orleans will feel like home!
STEM Designated
Our STEM-designated Master of Accounting degree program allows international students to extend their training by 24 months if they work in their field of study.
Comprehensive Preparation
When you enter Freeman's accounting program, you'll work one on one with an advisor to evaluate your background and define your goals. Your advisor will help you choose the right courses to fulfill your accounting degree requirements based on your education, interests and professional aspirations. You'll gain the critical skills and knowledge to succeed in the world of accounting and finance along with the ethical grounding, analytical thinking and communication skills that will serve you throughout your career.
Specializations
You'll have the opportunity to pursue one of our seven specializations – like analytics or structured finance – gaining critical knowledge and skills that employers value.
Expert Faculty
Our faculty are on the cutting edge of research, with interests ranging from forensic accounting to motivating millennials. Seasoned industry experts prepare you for the situations you'll encounter in the real world.
Professional Development
In addition to mastering advanced financial accounting, you'll develop your communication and interpersonal skills in small classes where you can get to know fellow students and your professors.
Curriculum
The courses in the Master of Accounting program will give you the real-world knowledge and skills to prepare you for an accounting career or to enter the world of finance. As you complete your accounting degree requirements, you will reach beyond your comfort zone through deliberate and intentional educational experiences. You will put your knowledge to use, learning forensic accounting by testifying in moot court or how to work with a team through improv exercises.
Career Opportunities
With a 30-year reputation for excellence in accounting, we have strong recruiting relationships with the Big Four and other leading employers, and our Career Management Center will help you make the connections you need. Our distinguished community of alumni, which includes Certified Professional Accountants, financial analysts and other finance professionals, stretches from Beijing and Shanghai to New York and Miami – and beyond. These are just a few of the companies where you'll find our graduates: