MSc in
MSc in Mechanical Engineering
Tufts University - School of Engineering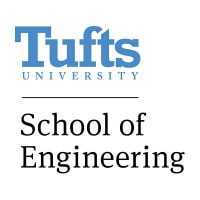 Introduction
Mechanical engineers invent, analyze, and manufacture mechanical components and systems. Learn tools to succeed across engineering fields like automotive, aerospace, shipping, power, heating and cooling, and machinery, as well as the new and emerging fields of robotics, micro-and nanodevices, and medical devices.
Program highlights
Small class sizes
Personalized path of study
Mentorship from professors at the top of their fields
Collaborative research that crosses disciplines
Five miles from the high-tech hub of Boston
Program Outcome
The Mechanical Engineering Master of Science degree program provides students with opportunities to strengthen their technical backgrounds for pursuing successful professional careers in engineering research, development, and management. Graduate students enrolled in the Mechanical Engineering master's programs have the option of pursuing a master of science degree with or without a thesis.