MSc in
MSc in Cybersecurity and Public Policy
Tufts University - School of Engineering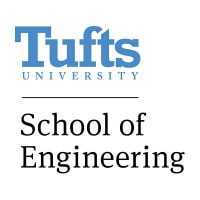 Introduction
The Tufts University M.S. in Cybersecurity and Public Policy is an innovative on-campus master's degree offered jointly by The Fletcher School and the Department of Computer Science in the Tufts School of Engineering. Graduates will be able to help organizations analyze policies for reducing risk and improving security, identify and manage cyber risk, and recover from cyber-attacks.
Curriculum
Students will fulfill a minimum of 10 courses or 30 credits over the course of 12-16 months, divided between computer science and policy studies. The following courses are required (though the first two below may be waived if a student has a computer science background):
Computer Science for Future Presidents (4 credit hours)
How Systems Work (4 credit hours)
How Systems Fail (4 credit hours)
Cyber in the Civil Sector: Threats and Upheavals OR Cyberlaw and Cyberpolicy (3 credit hours)
International Cyber Conflict: An Introduction to Power and Conflict in Cyberspace OR Cyber Security and Cyber Warfare (3 credit hours)
Privacy in the Digital Age (3 credit hours)
Students will be required to also complete 9 semester hours of policy or technical electives.