MSc in
MSc in Biomedical Engineering
Trinity College Dublin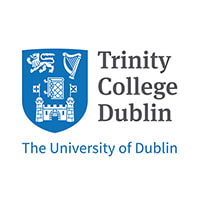 Scholarships
Explore scholarship opportunities to help fund your studies
Introduction
The MSc in Biomedical Engineering provides advanced training and education to the next generation of biomedical engineers. Biomedical Engineering is considered as the application of engineering principles to advance healthcare and medicine. Some of the most exciting work in biomedical engineering today takes place at the intersection of the biological, physical, chemical, engineering and digital disciplines; making significant impacts on human healthcare. The MSc in Biomedical Engineering brings students to exciting new developments in biomedical engineering today, ranging from the development of new materials for use in cardiac therapeutics, designing innovative next-generation medical devices, in silico design and modelling, to growing and regenerating new tissues for tissue replacement and in vitro disease modelling.
The MSc in Biomedical Engineering equips candidates with the education, problem-solving and creative skills, and training necessary to address important clinical needs in the medical devices industry, or research and clinical institutes. Students of the MSc in Biomedical Engineering at Trinity College Dublin receive lectures from international experts in biomedical engineering subjects, specifically tailored to the current needs of industry and carry out research in internationally recognised, state of the art research laboratories and facilities. This MSc programme also provides an excellent foundation for a continued research career with many graduates pursuing PhD research in diverse biomedical engineering-related fields both nationally and internationally.
The MSc in Biomedical Engineering offers three distinct streams tailored to the background and previous experience of entrants.
General Stream
Medical Device Design Specialisation
Tissue Engineering Specialisation
Our unique offerings bestow our graduates with a distinct competitive edge in the global medical device and biomedical engineering marketplace. Students enrolled on the MSc in Biomedical Engineering may have the opportunity to specialise in one of two key research themes - medical device design or tissue engineering, if the suitability of their background permits. All three streams (General, Medical Device Design and Tissue Engineering) lead to the award of the MSc in Biomedical Engineering and consist of compulsory core modules as well as optional modules.
The MSc in Biomedical Engineering - General Stream, has been designed to provide a solid and broad basis in biomedical engineering for entrants with no previous background in biomedical engineering. It provides individuals with a critical education in biomedical engineering in the medical devices industry.
The MSc in Biomedical Engineering with specialisation in Medical Device Design is designed to bring together clinicians, researchers and the medical device industry to produce new solutions for clinical needs. The field of medical device research is a fast-moving area which can offer students a rewarding career in the global medical device market. Students will gain a specific education of the key topics in the medical device design process and a knowledge of medical device regulation.
The MSc in Biomedical Engineering with specialisation in Tissue Engineering provides students with a critical understanding of stem cell biology and therapeutic applications, animal and human cell culture processes, strategies at the forefront of current scientific developments to regenerate or repair damaged tissues. This exciting multidisciplinary field of research holds significant potential in the treatment of many diseases and disorders such as Cardiovascular Disease, Diabetes, Heart Repair, Osteoarthritis, Back pain, Corneal degeneration, and Peripheral nerve damage. Students receive a focused education on the key subjects of tissue engineering such as Biomaterials, Tissue Engineering and Laboratory Techniques in Cell and Tissue Engineering. This stream provides "hands-on" training in state-of-the-art cell and tissue engineering techniques, which develops the necessary skills to pursue a significant research topic in the field of tissue engineering and regenerative medicine.
One of the most unique courses of its kind in Ireland, the MSc in Biomedical Engineering has received a number of awards Engineers Ireland: Excellence in Education Award (2012) and Best Postgraduate Course of the Year in Engineering (Winner 2012, Runner up 2016) which recognise the scale and diversity the MSc in Biomedical Engineering course delivers in terms of the student experience, its contribution to the economy and making an impact on global healthcare.