Master in
MPhil in Music and Media Technologies
Trinity College Dublin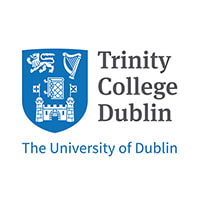 Scholarships
Explore scholarship opportunities to help fund your studies
Introduction
In recognition of a shared interest in Information Technology and a growing awareness of its relevance for music, Electronic and Electrical Engineering and Music initiated a Master programme in Music and Media Technologies in Trinity in 1996.
A particular feature of this programme is a balanced approach to musical and technological topics. Musically, a strong emphasis is placed on the development of adaptable compositional skills, while technological topics are addressed from both a hands-on workstation/studio exposure and a fundamental mathematical and scientific basis, which focuses on musically relevant issues.
The first two semesters form a self-contained Postgraduate Diploma course which provides the necessary musical and technological skills to allow creative individuals to engage in computer-assisted composition and production, apply software tools for the music and New Media industries and/or enter the arena of music-on-screen; production for New Media products.
The third (summer) semester of study, leading to the M.Phil. degree is an option open to those achieving a sufficient standard in their first & second semester module assignments and exams. Students are required to complete a thesis which can be of a musical or technological nature.
The programme covers a wide range of subjects within the general field of music technology, and provide students with a full professional qualification. The programme can be taken full-time over a 12 month period or part-time over a 24 month period.