Master in
Master of Public Health
The University Of Texas Medical Branch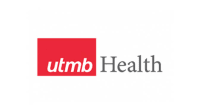 Scholarships
Explore scholarship opportunities to help fund your studies
Introduction
The Graduate Program in Public Health has been fully accredited since 2002 by the national accrediting body, the Council for Education on Public Health (CEPH). The program also offers opportunities for students interested in pursuing dual degrees (MD/MPH and Ph.D./MPH) and a non-degree certificate.
The mission of the Public Health Program at the UTMB is to contribute to the protection and promotion of health in human populations by:
Preparing students to practice skillful and evidence-based preventive medicine and public health;
Conducting and communicating research that informs the diverse fields within public health; and
Providing interdisciplinary expertise in the service of academic, professional, and community-based public health organizations.
Our established values, goals, and objectives guide us in our efforts to accomplish our stated mission. We have developed broad goals and measurable objectives for the program and for each of its major functions: instruction, research, and service, as well as workforce development, resources and administration, and diversity.