MSc in
Master of Science in Management Science
The University of Texas at Dallas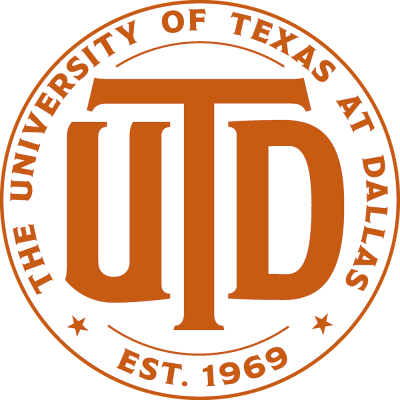 Key Information
---
Campus location
Richardson, USA
Study format
Distance Learning, On-Campus
Tuition fees
USD 18,276 / per semester
Application deadline
Request info *
Earliest start date
Jan 2024
* late application deadline: day prior to classes begin
Introduction
The Master of Science in Management Science degree is a 36 semester credit hours (STEM) degree program that has been designed for students who need highly marketable managerial and technical expertise in 18-24 months. This degree program has:
A focused set of required technical courses based on market demand.
The flexibility of choosing eight electives from multiple disciplines within the Jindal School of Management.
Convenient class scheduling, including online classes.
36 months of optional practical training (international students).
The MS in Management Science degree program allows students to design a program of study that fits their specific needs by pulling courses from the Jindal School Graduate Catalog to satisfy elective requirements. Students are encouraged to choose a concentration in at least one of the areas listed below to gain an in-depth knowledge of a specific business area, such as:
Accounting
Business Analytics
Electronic Commerce
Energy Management
Finance
Healthcare Management
Information Technology Management
Innovation and Entrepreneurship
Internal Audit
International Management
Leadership in Organizations
Marketing
Real Estate
Strategic Management
Supply Chain Management
Systems Engineering and Management
For students who are unable to attend on-campus classes, the program is available online to engage students anywhere focusing on Management Science.
Curriculum
Program Information
JSOM graduate students who have already finished or are finishing their first graduate program can also apply for the second-degree program to capitalize on these potential competitive, time, and tuition advantages.
Degree Requirements
The Master of Science in Management Science (MS Management Science) is a minimum of 36 semester credit hours STEM (Science, Technology, Engineering, and Mathematics) degree program that provides students with the flexibility to customize and choose their own course of study by selecting a variety of masters courses and tracks offered by JSOM to satisfy the elective requirements.
To apply for this degree program, an undergraduate degree is required (all majors are considered). Students must maintain a 3.0 grade-point average (GPA) in both core courses and in all graduate courses taken in the degree program, excluding program prerequisites to qualify for the MS in Management Science degree. Following the completion of 18 credit hours, a student must successfully complete an internship or capstone. Students also can obtain a double MS Management Science and MBA degree by successfully completing a minimum of 63 semester credit hours (if all prerequisites are met).
Prerequisites
Students pursuing the Master of Science in Management Science (MS Management Science) degree program are required to complete one semester credit hour of MAS 6102 Professional Development course (except specialized Executive Education programs). In addition, knowledge of calculus is required and students who have not completed an undergraduate calculus course may satisfy the prerequisite by completing OPRE 6303 Quantitative Foundations of Business. Degree credit is not earned for program prerequisites, however, the grade achieved in prerequisites will count toward the student's grade-point average (GPA). All program prerequisites must be satisfied within the first semester of graduate study as a degree-seeking student.
Course Requirements
Core Courses: 12 semester credit hours
Students must satisfactorily complete the following core courses.
MIS 6324 Business Analytics with SAS

or MIS 6356 Business Analytics with R

MIS 6320 Database Foundations

or BUAN 6320 Database Foundations for Business Analytics

OPRE 6301 Statistics and Data Analysis
OPRE 6332 Spreadsheet Modeling and Analytics
NOTE: Students pursuing Business Analytics concentration must choose BUAN 6320 instead of MIS 6320.
Elective Courses: 24 semester credit hours
As a highly flexible program, students may customize and choose their own course of study by selecting a variety of master's-level courses from any unrestricted course/prefix or catalog year offered within JSOM to satisfy the elective requirements. Students are encouraged to focus on a concentration (optional) to obtain in-depth knowledge in a specific business area depending on their interests. The following elective is a mandatory program requirement.
Required Electives
MAS 6009 Management Internship*
Concentrations
Accounting: In today's global and technology-driven environment, managers need skills to effectively analyze accounting information and make value-enhancing decisions. Students may select accounting courses to concentrate on financial analysis, consulting, corporate governance, and tax management. This concentration can be further refined to the areas of assurance services, taxation, and internal audit.
Business Analytics: A concentration in business analytics covers statistics and econometrics, predictive modelling, decision and optimization (prescriptive) modelling, and data management. Students are prepared for a position within marketing analytics, decision and operations analytics, financial analytics, healthcare analytics, and IT analytics.
Energy Management: The energy management concentration will provide students with skills critical to managerial decision making within energy companies, focusing on supply chain, operations, finance, and risk management.
Finance: Students can prepare for careers in corporate finance, investment management, or the management of financial institutions. Courses in this area emphasize creative solutions to business financing problems, the development of value-maximizing investment and financing strategies, and the analysis and management of fixed income and equity investments. Students may choose to concentrate on either corporate financial planning or the analysis of financial securities and investment portfolios.
Healthcare Management: The primary goal of this concentration is to prepare students for leadership positions in healthcare organizations. The healthcare concentration is cross-functional and industry-focused. Courses include cases, projects, and assignments that are centered on applying management skills to healthcare issues and organizations. Classes are taught by faculty and healthcare executives who bring special expertise and experience to the program.
Information Technology Management: Information technology is integral to all business operations and permeates all aspects of modern business and our courses will enable students to fully utilize information technology to solve business problems and gain strategic advantage. Advanced courses provide skills necessary for the "supply" side of information technology for IT consulting, software management, and e-business.
Innovation and Entrepreneurship: The concentration in innovation and entrepreneurship prepares students for successful business careers in entrepreneurial new ventures, entrepreneurial finance (venture capital/private equity), or innovation-related roles in mature organizations (product planning, product marketing, product development, more). The concentration allows students to pursue electives in either the new venture focus area or the innovation within the corporation focus area.
Internal Audit: Today's job market for individuals in internal audit and risk management is exceptional. A concentration in this area covers internal audit from a broad perspective and addresses review of business processes, technology, governance, ethics, risk assessment, and auditing standards, which allows individual to work in any industry or discipline.
International Management: In today's global economy, there is a need to develop skills in various international business environments. Students can take a multidisciplinary approach to study international management, with courses in finance, marketing, strategic management, and legal and cross-cultural management. These integrate concepts and theories with international policies and business practices and prepare students to succeed in developing successful international ventures.
Leadership in Organizations: The leadership concentration prepares students for management positions through the study of the psychological, sociological and organizational behavior disciplines. The program provides a foundation of leadership theory, building and problem-solving in interpersonal work relationships, group dynamics, organizational decision-making, and change, and ethics.
Marketing: Students learn to understand customers' needs and purchase behaviors, how to satisfy those needs, and how to make a profit in competitive industries and markets. Topics include developing an effective marketing strategy, developing new products, and managing different brands, and product categories. Students can also acquire expertise in pricing, advertising and promotions, market research, and retailing strategies.
Real Estate: The real estate concentration will provide students with both a practical and educational basis to become skilled decision-makers within the industry. This concentration includes courses in real estate finance and capital markets, covering real estate loans, syndication, securitization, regulation, investment, and analysis, combining lectures and case studies to explore the sources of real estate value, project feasibility, strategies for financing, and portfolio management while covering market analysis, government approvals, financing, and risk assessment.
Strategic Management: This concentration focuses on corporate level strategic management, including implementation of strategic designs, top management team leadership, the strategic implications of the social, governmental, technological, and international environments, organization structuring, and strategic alliances. Students will learn how to integrate accounting, finance, economics, and organization theory to create sustainable competitive advantage.
Supply Chain Management: Students specializing in supply chain management gain an analytical understanding of how to leverage profits by continuously improving business processes. Effective integration of customers, suppliers, factories, and stores through the coordination of various functional areas (marketing, finance, procurement) is an important theme. The area emphasizes using incentives, contracts, and information technologies to foster efficiency and success.
Systems Engineering and Management: The concentration is designed to meet the need for formalized education in design, engineering, and management of complex systems involving a large number of interconnected components. It will develop a broad range of engineering and managerial skills that trains students to be managers of large projects that require expertise in both technical and managerial disciplines.
* Students (except executive education) may use MAS 6009 only for their first internship and any additional internship must be completed as MAS 6V98 (3 semester credit hours maximum). Students may also substitute MAS 6009 with MAS 6V98, OPRE 6367 (capstone), or any other JSOM capstone course specific to their degree focus to fulfill the internship requirement (prerequisites must be satisfied/waived).
Program Outcome
The goal of the program is to help students acquire principles and techniques to develop creative solutions in a changing business environment and contribute quickly to company success within their area of specialization.
Career Opportunities
Graduates of the program seek such positions as budget analyst, business analyst, financial analyst, healthcare services manager, human resources manager, marketing manager, operations manager, project manager, sales manager, and a variety of other analytical and managerial positions.
English Language Requirements
Certify your English proficiency with the Duolingo English Test! The DET is a convenient, fast, and affordable online English test accepted by over 4,000 universities (like this one) around the world.