MSc in
MSc Legal Technology - Full-time
The University of Law Postgraduate Programmes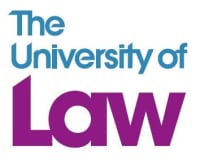 Introduction
Our MSc in Legal Technology is available for both law and non-law graduates, providing you with an insight into this rapidly developing area. You will learn the basics of this exciting and often disruptive technology in a legal context and the regulation which is being formed around it.
MSc Legal Technology - Full-time
The Master of Sciences in Legal Technology is a postgraduate Master's degree designed for law and non-law graduates who want to develop an in-depth knowledge of Legal Technology and how the legal landscape is being changed by technology. This exciting specialist field is perfect for the modern lawyer because it examines how innovative technologies are changing the way the legal sector operates.
Legal tech-focussed
An innovative, flexible programme for law and non-law graduates who would like to gain essential in-depth knowledge of Legal Technology in the real world.
Flexible study
The programme structure is highly flexible. You can design your own degree pathway that suits you and meets your career objectives, whatever they might be.
Taught by subject experts
Taught by a combination of former and current practitioners, as well as research and teaching academics who are focussed on legal practice, not just theory.
Course Requirements
UK Entry Requirements
Students should possess a UK bachelor's degree in any subject at 2:2 or above or equivalent qualifications.
English language requirements for applicants whose first language is not English
An English language level equivalent to IELTS 6.5 or above, with a minimum of 6.0 in each component.
Course Details
Whether you want to progress within your existing firm, have plans to create your own start-up or simply want to know more about how technology is changing the legal landscape, this innovative, flexible law and technology degree will provide you with the knowledge to help you achieve your ambitions.
When you study the MSc Legal Technology with us you will:
Stay ahead of the competition by gaining insight into the latest insights of this emerging and rapidly evolving area.
Be taught by subject matter experts, former and current practitioners and research and teaching focused academics.
Focus on legal practice, not just theory.
Benefit from strategic partnerships with firms, regulators and accreditation bodies.
Improve your employability by gaining important transferable skills and mapping your career with our careers team.
The award-linked module for this programme (Artificial Intelligence and Blockchain in Law) will consider how disruptive legal technologies are bringing about a fundamental shift in decision-making and shaping a new normal in legal practice operations. The module will look at the two key technologies facilitating this change: artificial intelligence and blockchain. This module will allow you to get hands-on with the technology, exploring how it works as well as the legal and regulatory issues its use presents.
In addition to a general induction to the programme, there is a two-week induction covering the Key Principles of the English Legal System. This is compulsory for students with a non-law background.
To help prepare you for your dissertation you'll study a range of compulsory and further optional Research Methods Training sessions in your first terms.
We also offer the Postgraduate Diploma (PG Dip) and Postgraduate Certificate (PG Cert) in Legal Technology if you would like to gain essential in-depth knowledge of Legal Technology without having to complete a dissertation.
Course Structure
Terms 1 & 2 (full-time)
You will complete:
Artificial Intelligence and Blockchain in Law
Research Methods Training (sessions throughout Terms 1 and 2)
You may then choose three from the list of elective modules* which includes modules such as:
Corporate Governance and Disruptive Technology
Cyber laws (The Laws of Data and Digital Assets)
Technoethics in Law
The Internet of Things
*All elective modules are subject to availability.
Term 3 (full-time)
Dissertation in Legal Technology
Course Information
Assessment
Modules are assessed by a three-hour unseen written examination or 4,500-word coursework assignment.
Attendance at one of our UK campuses (or an approved overseas centre by prior arrangement) is required for all examinations, including for online study.
The default campus location for online study is London.
The dissertation module will be assessed by submission of a thesis (15,000 words). The dissertation provides an opportunity for a sustained, in-depth and intensive investigation into, and reflection upon, a specialist area of Legal Technology.
Structure
This course has an innovatively flexible structure, with specific assessments that are conducive to effective learning.
How to Apply
You can apply for this course directly with the University.
This course cannot be chosen to study alongside our Legal Practice Couse (LPC).