MSc in
MSc Leadership and Human Resource Management
The University of Law Business School Postgraduate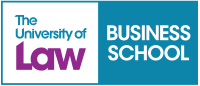 Scholarships
Explore scholarship opportunities to help fund your studies
Introduction
The MSc in Leadership and Human Resource Management is accredited by the Chartered Management Institute (CMI) and will provide you with the necessary skills to become a successful leader and practitioner in the increasingly complex area of people management.
Course Requirements
2:2 or above from a UK bachelor's degree, or equivalent qualifications.
International students additionally require an English language level equivalent to IELTS 6.5 or above with a minimum of 5.5 in each component.
Course Details
Our MSc Leadership and Human Resource Management degree is designed to familiarise you with the intellectual underpinnings required for a career in a modern, dynamic work environment. By building the course to incorporate a significant level of exposure to the professional world we have made your learning as interactive and realistic as possible. You will get to experience the realities of working within a business while learning from our professional experts, who have lots of real-world knowledge to help you develop the skills that employers are looking for. Our goal is to help you improve your skills and employability through a supportive, practical and challenging curriculum that is closely aligned with professional body requirements, so your qualification is recognised as a quality endorsement of your abilities.
We have also successfully accredited this programme with a professionally-recognised Chartered Management Institute qualification. Those graduating in the UK or online will receive the CMI Level 7 Diploma in Strategic Management and Leadership.
If you're considering continuing your studies beyond this course, it is a great place to start before going on to study for a PhD or a Master of Business Administration (MBA).
Placement Year
Choose to study the optional Placement Year for the opportunity to gain significant practical skills and elevate your career. Employers are looking for graduates with a business-ready mindset; this entails an understanding of business ethics and values, self-awareness, mental flexibility and openness, resilience, and a commitment to lifelong learning.
Should you be unable to complete the full programme, you may still be awarded a Diploma or Certificate depending on the terms completed.
Course Structure
Course modules
Up to June 2022
Leadership and Management Development (30 credits)
Human Resource Management Practice in Context (30 credits)
Coaching and Mentoring (30 credits)
Leading Organisational Design and Development (30 credits)
Research Methods and Research-Based Output (60 credits)
From October 2022
Global Business Strategy (15 credits)
Innovation Management in a Digital Age (15 credits)
Success Through Business Ethics (15 credits)
Leading, & Developing People (15 credits)
Strategic Human Resource Management (15 credits)
Coaching, Mentoring & Development (15 credits)
Employee Relations (15 credits)
Organisational Development (15 credits)
Responsibility of Directors (15 credits)
Business Project (45 credits)
Professional Development (non-credit bearing)
Course Information
Assessment
You will be assessed formally through a mix of individual assignments, group work and Dissertation/Project work.
Structure
Studying the MSc Leadership and Human Resource Management means you'll receive a CMI accreditation and access to CMI research materials.
If you choose to study the online route you will also receive the CMI Level 7 Certificate in Strategic Management and Leadership in addition to your MSc.
How to Apply
You can apply for this postgraduate business course directly with GISMA.
Duration
1 year full-time (2 years with Placement Year)
2 years part-time (3 years with Placement Year)
Fees
October 2022 - June 2023:
UK Campuses:
UK - £10,000 (London), £9,000 (Non-London)
International - £14,000 (London), £12,000 (Non-London)
October 2023 - June 2024:
UK Campuses:
UK - £11,300 (London), £10,750 (Non-London)
International - £16,700 (London), £15,850 (Non-London)