Master in
Master of International and Public Affairs
The University of Hong Kong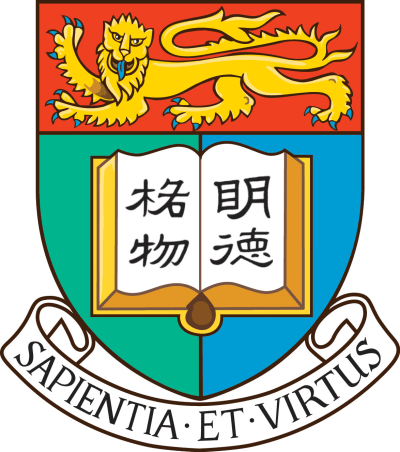 Key Information
---
Campus location
Hong Kong, Hong Kong
Tuition fees
HKD 220,000 / per course
Application deadline
31 Jan 2024
Earliest start date
Sep 2024
Introduction
MIPA is a taught-course postgraduate programme in international affairs focusing on the Asia Pacific region. Networked with institutions in mainland China, North America, and Europe, the programme is designed for mid-career professionals and university graduates who want to further develop or prepare for careers in international affairs. The MIPA curriculum provides conceptual knowledge and an in-depth understanding of global and Asia Pacific affairs to meet the challenge of a globalising world.
Pioneer Programme
The MIPA is the first postgraduate taught course programme in international affairs offered by a locally based institution of higher learning in Hong Kong. The programme will facilitate the development of knowledge, professional resources, and networks for those interested in international affairs. The faculty consists of dedicated scholars, trained in major universities and well-connected with the academic, professional and policy communities regionally and internationally. The department also regularly hosts visiting international scholars in the field.
Ideal Students
MIPA serves the needs of candidates with the following backgrounds:
Mid-career professionals, including civil servants, journalists, corporation executives, diplomats, political and economic analysts, and education and NGO workers who would benefit from part-time academic studies and interaction with other professionals in an academic environment;
Degree holders in social sciences, humanities, law, communications, business or other relevant training who want to prepare themselves for international-related careers or advanced academic studies.
Curriculum
Flexible Programme Structure
The flexible structure of the programme allows candidates to choose courses from international relations and related areas (including law, media studies and public policy) mostly in the evenings and/or on Saturdays over a maximum of a 2-year period. Candidates also have the option to take courses offered by our partners such as Peking University, George Washington University, Seoul National University, Graduate Institute of International and Development Studies, Geneva and Johns Hopkins University.
Programme Structure
To receive the award of Master of International and Public Affairs candidates must complete 8 courses plus a capstone project successfully within 2 years for part-time study or 1 year for full-time study. In selecting courses candidates must meet the following requirements:
2 compulsory courses;
No fewer than 4 core courses; and
No more than 2 elective courses.
The combination of courses, for example, should include 6 core courses (including 2 compulsory courses) plus the equivalent of 2 courses from one of the following options:
2 more core/elective courses.
Overseas study/internship (equivalent to one or two elective courses).
Graduate exchange program with George Washington University (GWU), The Elliott School of International Affairs (students will have to take 9 credit hours of coursework at GWU to fulfil the U.S. residency requirement, with the understanding that 3 credit hours of coursework at GWU is equivalent to 1 MIPA elective course).
Graduate exchange program with Seoul National University (SNU), Graduate School of International Studies (GSIS).
Graduate exchange program with Graduate Institute of International and Development Studies, Geneva (GIIDSG).