MSc in
Master of Science in Petroleum Engineering
The Skolkovo Institute of Science and Technology (Skoltech)

Key Information
---
Campus location
Moscow, Russia
Application deadline
Request info *
Earliest start date
Request info
* TBD
* no tuition fee for applicants who pass the selection process. Student pack: a monthly stipend of 40000 RUB, medical insurance
Introduction
The Petroleum Engineering program was developed to prepare scientists and engineers to be able to produce novel technological solutions for enhancing recovery of the existing hydrocarbon sources (secondary and tertiary recovery methods) and developing new methods for recovering unconventional hydrocarbon reserves (tight oils, heavy oils, bituminous sands, shale oil, gas hydrates, etc.).
The key features of the Petroleum Engineering program are:
Cutting-edge research in the exploration and production of hydrocarbons;
Special emphasis on unconventional resources and enhanced oil recovery;
Special emphasis on involving methods of mathematical physics and data science;
Provides a unique educational environment in the fields of petroleum science and engineering;
Renowned faculty with international experience and collaborations;
Diverse and strong collaboration with international and Russian partners;
Publications in top journals.
The MSc program is 2 years long: the first year is to strengthen your theoretical background, and the second year is to focus on research. Students have the freedom to choose courses and extracurricular activities to shape their individual trajectory, acquire soft skills, and gain entrepreneurial skills to prepare for job placement.
| | | | |
| --- | --- | --- | --- |
| Lectures and practical classes conducted by world-renowned professors and experts. | Students' individual research projects carried out at Skoltech laboratories. | An 8-week summer industry immersion program at leading companies turning knowledge and skills into action. | Courses on entrepreneurship and innovation that provide skills, as well as knowledge, to commercialize ideas and research findings. |
A successful graduate of the program will know and be able to:
Apply knowledge of the technology in terms of the petroleum engineering areas;
Design and conduct experiments, as well as analyze and interpret data;
Function in multi-disciplinary teams;
Identify, formulate and solve problems in Petroleum Engineering;
Communicate effectively;
A recognition of the need for, and an ability to engage in life-long learning;
A knowledge of contemporary issues.
Aim and objectives
The main scope of the Petroleum Engineering program is to train students in the fields of exploration and development of hydrocarbons, with a focus on fundamental knowledge and competency to carry out experimental and theoretical research to develop new technologies relating to hard-to-recover and unconventional reserves.
Skills and knowledge essential to effectively address complex challenges of hydrocarbon recovery
Ability to effectively address major oil production issues, including the development of unconventional and hard-to-recover reserves, such as heavy oil, shale oil, and offshore oil fields
Insight into how the oil and gas sector works, ability to identify and solve its outstanding issues
Using mathematical modeling, mathematical physics, and data analysis techniques in oil and gas projects
Experience of application of this knowledge and skills in joint research and industrial projects with the industry's leading corporations and international labs from Russia, United States, Canada, United Kingdom, and other countries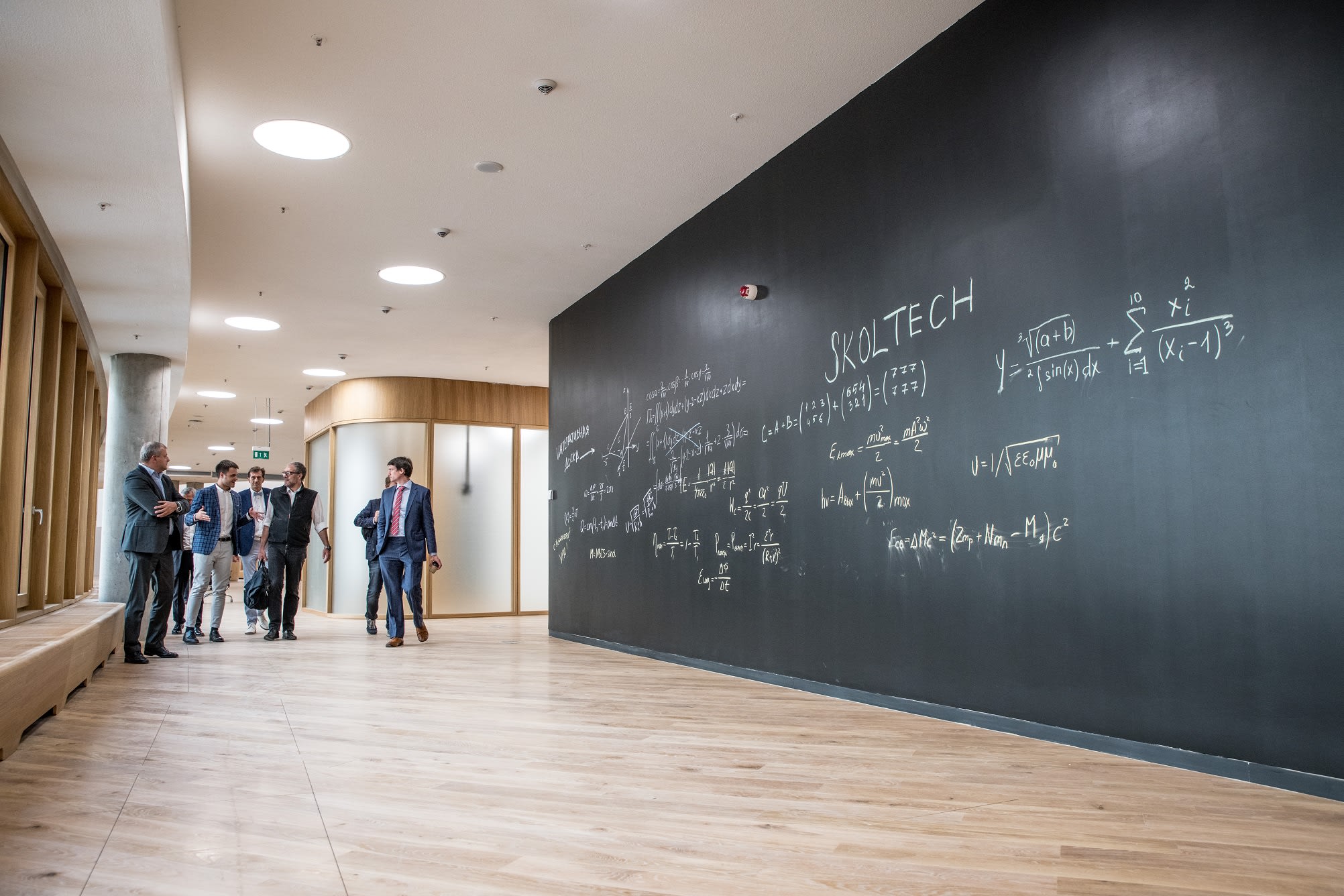 Content
The master's program includes student immersion into the oil and gas production industry, execution of real-life projects in production and service companies, execution of scientific research at the Skoltech Center for Hydrocarbon Recovery together with its partners: leading universities in this sphere from Russia, Europe, USA, Canada, and Great Britain.
Program structure
The 2-year program comprises compulsory and recommended elective courses on the most important topics, a wide set of elective courses (depending on the research and professional needs of the student), components of entrepreneurship and innovation, research activity, and 8 weeks of industry immersion.
36 credits

compulsory and recommended elective courses

36 credits

Research and MSc thesis project

24 credits

Elective courses and projects

12 credits

Entrepreneurship and innovation

12 credits

Industrial immersion
Research
Main research areas:
Geophysics, petrophysics, and geochemistry for unconventional hydrocarbons
Geomechanics
Enhanced hydrocarbon recovery
Reservoir fluids, gas hydrates
Numerical simulation
Data science
Career opportunities and paths
Students graduating with a Master of Science degree in Petroleum Engineering are in great demand throughout the international oil & gas market.
Paths:
Ph.D. positions in academic & research institutions;
Specialist positions in related economy sectors:

Petroleum industry;
R&D;
Consulting;
Skolkovo resident companies and startups.
Entry requirements
Relevant bachelor's degree, or its equivalent in physics, mathematics, geology, petroleum engineering, and IT.
English language requirements:
If your education was not conducted in English, you will be expected to demonstrate evidence of an adequate level of English proficiency.
Application requirements
The online application​ makes the process easier for potential students. We advise you carefully read the application instructions, requirements, and deadlines for the chosen academic program.
The application includes the following documents: a CV, two letters of recommendation, a TOEFL/IELTS score report, and a motivation letter. Applicants who do not have proof of English proficiency may take the TOEFL ITP during a Selection Weekend at Skoltech.
Selection process
Prepare your portfolio
Prepare your competitive selection application materials.
Submit your application
Upload your materials into the application system and submit your application.
Online testing
Every candidate must take an online profile test. You will be notified by email about the specific date and time of your test.
In-person interviews (online)
The final selection stage takes place in Moscow. You have to pass the TOEFL ITP exam on-site, or present a valid TOEFL certificate and pass an in-person interview. Extra written examinations may be required for certain programs during this time (you will be notified in advance).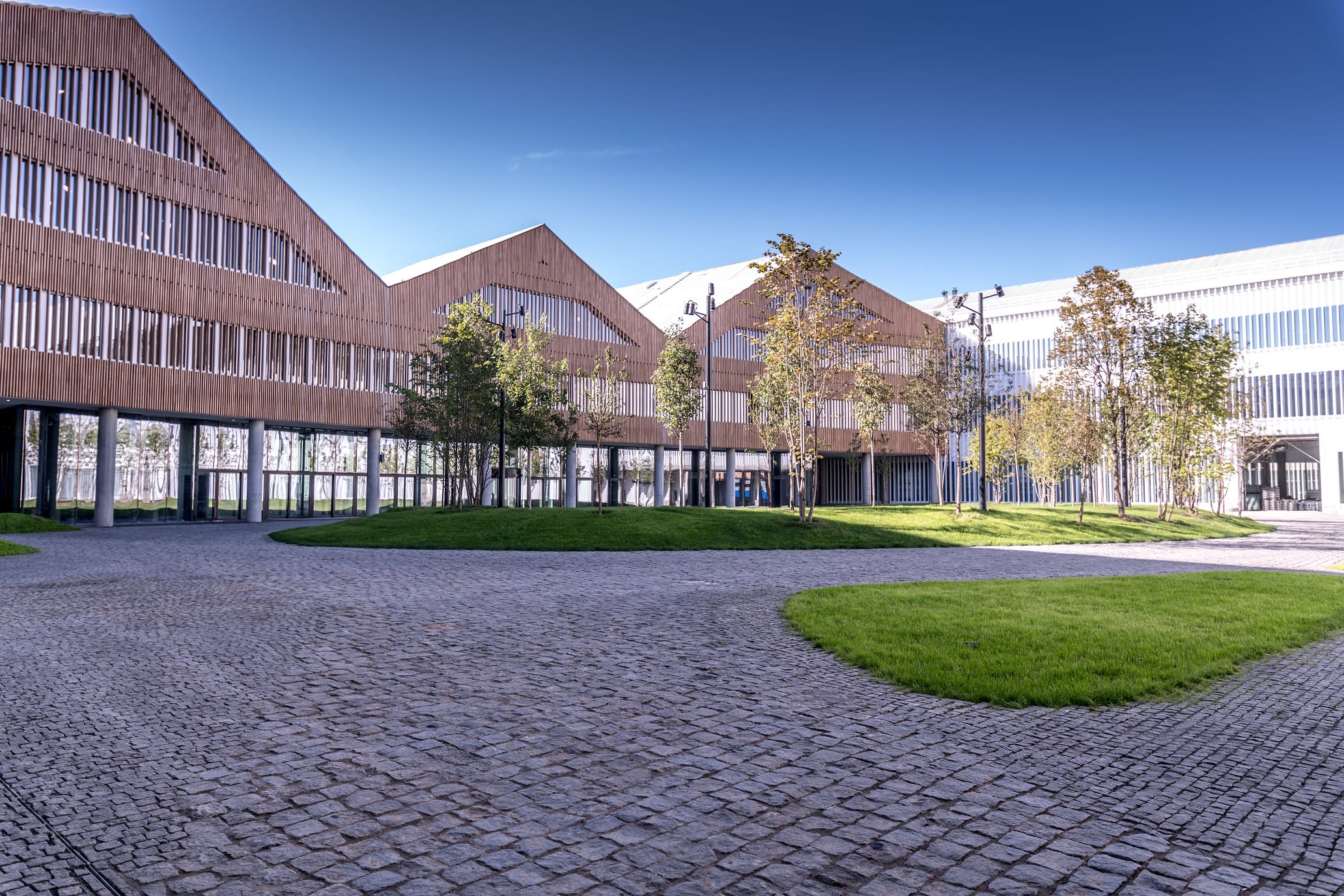 What our students say
Alexander White
BSc, Brigham Young University, USA → MSc, Skoltech
"It took me a long time to choose a university to pursue my master's degree. It was very important for me that it fully corresponded to my preferences and plans for the development of my career. The final choice fell on Skoltech for several main reasons, besides my own sympathy for Russia: the friendliness and openness of the university, high-quality immersion in the industry while studying, and the intense educational workload. What I received did not disappoint me."
Maria Karelskaya
BSc, Bauman Moscow State Technical University → MSc, Skoltech → Total E&P Russie
"When you think of the university, generally, you imagine reliable education programs. When you think of a startup or industry, it's usually about communication and sharing experience. Luckily, Skoltech is a place where these two worlds meet and create a unique environment for talent development. Every course is a challenge that gets you practicing the full range of skills. The most important thing is to set a definite and precise goal. If you are ready to commit, Skoltech will provide support and mentorship. For sure, applying to the Petroleum Engineering MSc program was one of the wisest decisions in my life."
Abayomi Koyejo
BSc, Kazan National Research Technological University → MSc, Skoltech → Crowdmoni Nigeria
"The MSc Petroleum Engineering program at Skoltech combines a rigorous academic curriculum with cutting-edge research. Here you will be inspired by the top experts around you, challenged continually with different tasks, projects, and a research program geared at developing the critical expertise and key competencies required for working in the Petroleum industry. You also have the unique opportunity of pursuing your research goals with full support from the center - both students, faculty, and staff alike. At the end of the program, you will look back and commend yourself for making the right decision to study at Skoltech!"