MSc in
Master of Science in Engineering Systems
The Skolkovo Institute of Science and Technology (Skoltech)

Key Information
---
Campus location
Moscow, Russia
Application deadline
Request info *
Earliest start date
Request info
* TBD
* no tuition fee for applicants who pass the selection process. Student pack: a monthly stipend of 40000 RUB, medical insurance
Introduction
The program focuses on developing critical skills, understanding, and mastery for the digital transformation of industry and the development of cyber-physical systems and products in all fields on Earth and in Space, fostering the synergies and interdependencies between engineering, industry, robotics, and space science. It combines the study of the general principles of complex engineering system development, fundamentals of detailed analysis with participation in satellite, drone, and robotic systems-building projects. The graduates will be able to support and play leading roles in architecting future product development and engineering systems implementations in digital and automated environments, including those of new space with large space systems constellations. We teach students to find creative solutions to the biggest challenges in modern products and complex systems including those of space and robotics industries.
The MSc program is 2 years long: the first year is to strengthen your theoretical background, and the second year is to focus on research. Students have the freedom to choose courses and extracurricular activities to shape their individual trajectory, acquire soft skills, and gain entrepreneurial skills to prepare for job placement.
| | | | |
| --- | --- | --- | --- |
| Lectures and practical classes conducted by world-renowned professors and experts. | Students' individual research projects carried out at Skoltech laboratories. | An 8-week summer industry immersion program at leading companies turning knowledge and skills into action. | Courses on entrepreneurship and innovation that provide skills, as well as knowledge, to commercialize ideas and research findings. |
A successful graduate of the program will know and be able to:
Conceive, design, implement and operate space systems, with an emphasis on space sensors, payloads, and onboard systems;
Explain a holistic view of space missions and systems;
Advance capabilities for manned space exploration;
Exploit space data for services/applications, such as navigation, EO, TLC;
Conduct new observations and measurements from space.
Aim and objectives
The program aims to teach students to find creative solutions taking into account the variety and uniqueness of problems dealing with space science and engineering.
Digital Engineering and Product Development Track
The Digital Engineering and Product Development track focuses on technologies and methodologies to develop products and systems critical for our modern industry and society. It focuses on how to develop digital twins of systems and how to efficiently use and adapt digital technologies to develop and analyze competitive products and systems for our modern society; it also includes the MIT Principles of Manufacturing micro-master program as an option.
This track offers a product development stream going from conceptual design (Systems Engineering), through detailed design and analysis with virtual systems (PLM), and to production ramp-up (Principles of Manufacturing).
Robotics Track
The Robotics track offers a series of courses in control systems, fundamentals of robotics, vision systems, machine learning, embedded systems and sensing, and advanced AI techniques. The track is composed of 3 pipelines: AI for Robotics (application of AI and ML in Robotics), Perception in Robotics (SLAM, path planning, navigation), Advanced Robotics (UAV, Swarm of Drones, Aerial Manipulation, Mobile Robots, Haptics, VR/AR-based teleoperation).
Space Track
The Space track will prepare specialists capable of conceiving and designing space missions and leading design teams for the development of space systems and other complex engineering systems (Systems Engineering, Spacecraft, and Mission Design), as well as specialists capable of extracting useful knowledge from space-generated data, estimation and forecasting for the development of space-oriented services and applications (Experimental Data Analysis, Fundamentals of Remote Sensing, Satellite Navigation, Space Weather).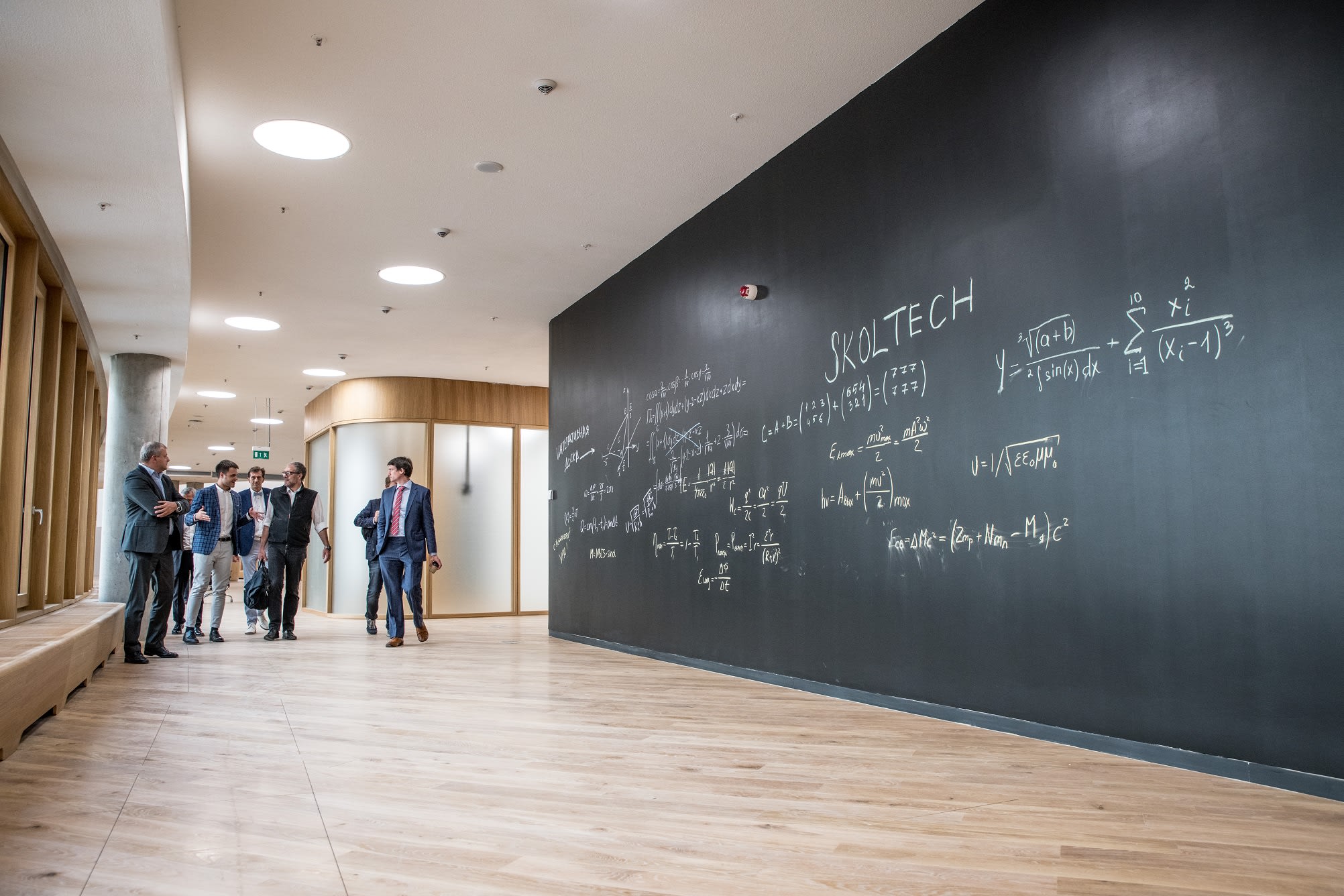 Our graduates will possess fundamental knowledge in the field of system design and practical skills in the creation of complex systems. They will be able to:
explain a holistic view of space missions and systems
tо create new services in navigation, communications, earth observation, and space environment
conceive, design, implement and operate space systems, with an emphasis on space sensors, payloads, and onboard systems
conduct new observations and measurements from space
to design build and test your own satellite (CubeSat)
build a career or create a startup in the field of space and robotics industry
Content
This program combines the study of the general principles of complex engineering system construction with participation in satellite, drone, and robotic systems-building projects. We teach students to find creative solutions to the biggest challenges of space and robotics industries.
Program structure
The 2-year program comprises compulsory and recommended elective courses on the most important topics, a wide set of elective courses (depending on the research and professional needs of the student), components of entrepreneurship and innovation, research activity, and 8 weeks of industry immersion.
36 credits

compulsory and recommended elective courses

36 credits

Research and MSc thesis project

24 credits

Elective courses and projects

12 credits

Entrepreneurship and innovation

12 credits

Industrial immersion
Research
Main research areas:
Remote sensing image processing
Autonomous robot navigation
3D-printed, miniaturized Cassinian trap mass spectrometer for space research and general ambient analysis applications
Distributed satellite system concepts for Earth Observation and Space Telecommunications
Space weather
Modeling of bio-regenerative food production in extreme environments
Career opportunities and paths
Students graduating with a Master of Science degree in Information Systems and Technology are in great demand throughout the international high-tech market.
Paths:
Industry. Landing specialist positions in the Russian and international Space and Robotics industry, including Skolkovo resident companies and startups;
Science. Landing Ph.D. positions and continuing research at leading Russian and international research entities;
Startup. Starting a business on their own or through the Skolkovo innovation ecosystem with its extensive pool of experts, partners, consultants, and investors.
Entry requirements
A relevant bachelor's degree, or its equivalent in aerospace-related areas. A high level of English proficiency.
English language requirements:
If your education has not been conducted in the English language, you will be expected to demonstrate evidence of an adequate level of English proficiency.
Application requirements
The online application​ makes the process easier for potential students. We advise you carefully read the application instructions, requirements, and deadlines for the chosen academic program.
The application includes the following documents: a CV, two letters of recommendation, a TOEFL/IELTS score report, and a motivation letter. Applicants who do not have proof of English proficiency may take the TOEFL ITP during a Selection Weekend at Skoltech.
Selection process
Prepare your portfolio
Prepare your competitive selection application materials.
Submit your application
Upload your materials into the application system and submit your application.
Online testing
Every candidate must take an online profile test. You will be notified by email about the specific date and time of your test.
In-person interviews (online)
The final selection stage takes place in Moscow. You have to pass the TOEFL ITP exam on-site, or present a valid TOEFL certificate and pass an in-person interview. Extra written examinations may be required for certain programs during this time (you will be notified in advance).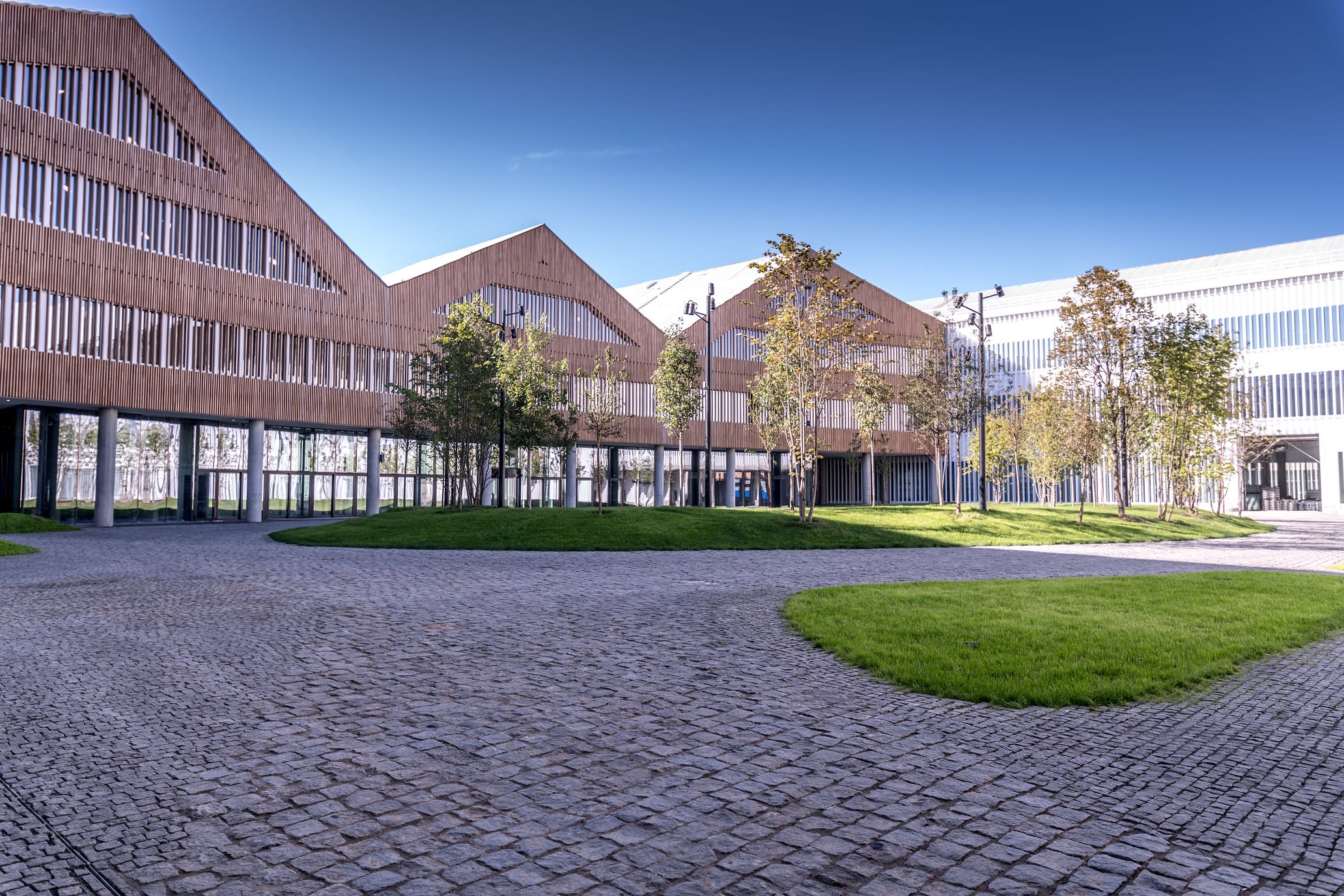 What our students say
Divya Shankar
BSc, Nitte Meenakshi Institute of Technology → MSc, Skoltech → SpeQtral
"Coming from a humble background, I was looking for an institute that could provide scholarships and a great education to foster my space dreams. Skoltech came in as a conglomeration providing all that I was looking for. Studying space tech in Russia and the USA, the two space pioneers was a dream come true. It was such an honor to study with the greatest of minds in the greatest of places one could imagine. I worked on cutting-edge technologies in the space systems research group at Skoltech and at MIT which I have been continuing working in the industry for almost 5 years now. Skoltech gave us the freedom to choose subjects of our interest from any department, gave us exposure to the industries, imparted entrepreneurial skills in us, supported us with any research ideas that we had - one such example is our Mars Desert Research Station Project to be analog astronauts. All the things that I got to learn and experience at Skoltech have been a strong foundation for me to build my career."
Ahmed Taha
BSc, Cairo University → MSc, Skoltech → Ph.D., University of Luxembourg
"I remember joining Skoltech for the sole purpose of getting a deeper insight into key technologies in the space engineering domain, but before I know it, I was also learning about how to build a successful business out of my research. The Engineering Systems program is elegantly structured so that it reduces the gap between research and industry through entrepreneurial courses that complement the technical ones."