MSc in
Master of Science in Energy Systems
The Skolkovo Institute of Science and Technology (Skoltech)

Key Information
---
Campus location
Moscow, Russia
Application deadline
Request info *
Earliest start date
Request info
* TBD
* no tuition fee for applicants who pass the selection process. Student pack: a monthly stipend of 40000 RUB, medical insurance
Introduction
The concept behind this program is to combine energy system engineering, computer science, optimization, control theory, and to develop innovative approaches to new and challenging problems in the design and operation of the power grid, district heating systems, and other complex engineered networks. The program also has a hardware/experimental (measurement and sensing) component in power electronics and smart grids as well as gaming laboratory activities in power markets.
The MSc program is 2 years long: the first year is to strengthen your theoretical background, and the second year is to focus on research. Students have the freedom to choose courses and extracurricular activities to shape their individual trajectory, acquire soft skills, and gain entrepreneurial skills to prepare for job placement.
| | | | |
| --- | --- | --- | --- |
| Lectures and practical classes conducted by world-renowned professors and experts. | Students' individual research projects carried out at Skoltech laboratories. | An 8-week summer industry immersion program at leading companies turning knowledge and skills into action. | Courses on entrepreneurship and innovation that provide skills, as well as knowledge, to commercialize ideas and research findings. |
A successful graduate of the program will know:
Engineering foundations, understanding of energy equipment, and modern mathematical analysis of real-life problems which arise in energy systems/networks and their components (software and hardware);
How to extract from practical, engineering reality mathematically-sound and physics-sensible problems relevant to energy systems/networks and their components;
How to analyze and solve the aforementioned problems using state of the art techniques from applied statistics, physics and mathematics, convex optimization, optimal control, and related areas;
Methodology of academic research in energy systems and its industrial applications.
Aim and objectives
The aim of the program is to prepare the science and technology leaders in emerging energy system research.
The objective of the MSc program in Energy Systems Science and Engineering is to bridge the gap between industry-driven problems in optimization, control, and planning of energy networks and other engineered networks and respective fundamental science and cutting edge computational techniques and algorithms.
Energy Systems Track
ES track is for researchers and engineers capable to develop innovative approaches to new and challenging problems in the design and operation of the power grid, district heating systems, and other complex engineered networks.
Energy Transition & ESG Track
ET & ESG track is for a new generation of qualified engineers and future industry leaders who would be able to facilitate energy policy and develop new technology to ensure decarbonization of industry and energy transition towards a low-carbon economy and sustainable development.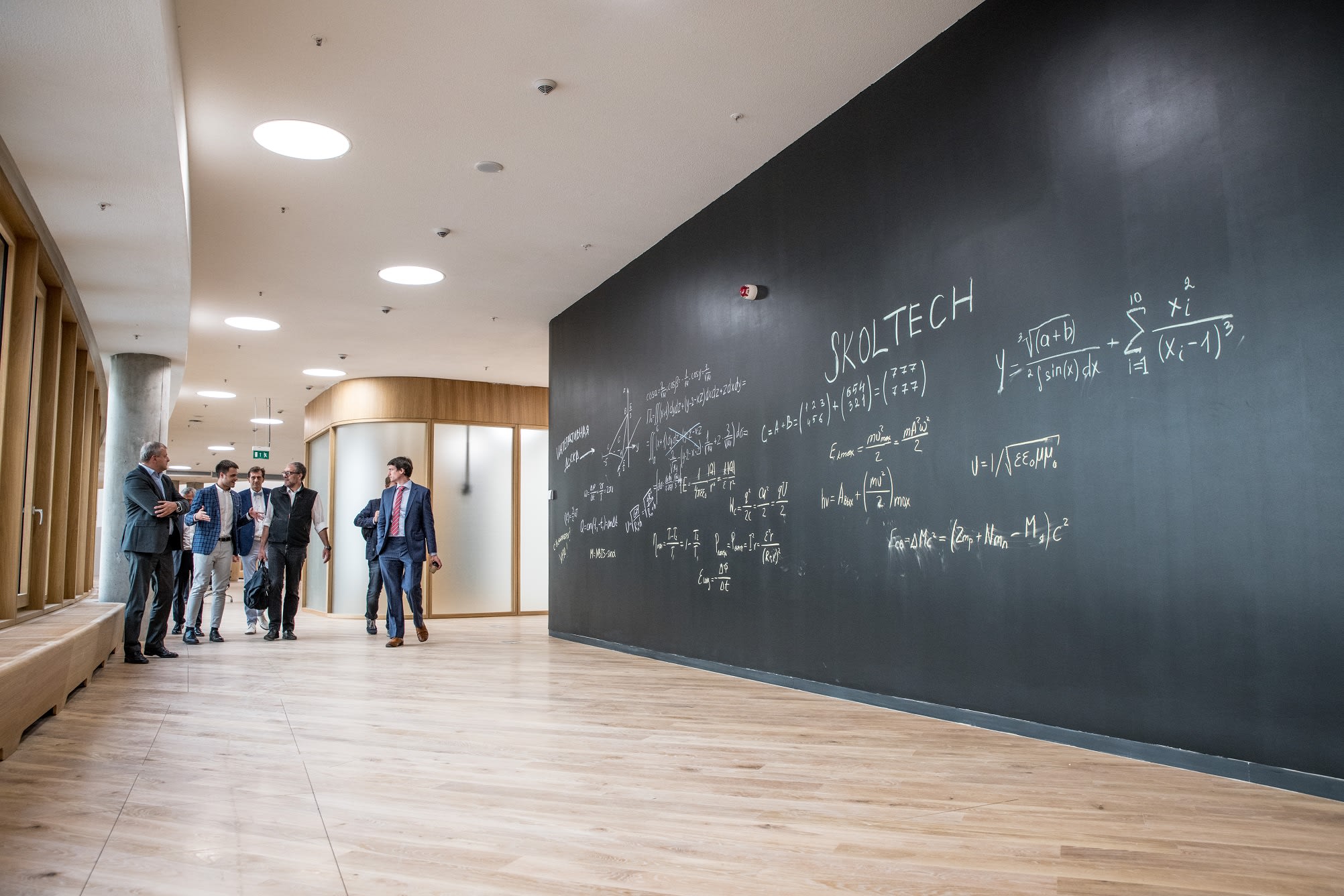 Content
The curriculum of the program contains a unique combination of advanced mathematical and computational methods together with applications-oriented in-depth teaching of energy systems engineering and physics.
Program structure
The 2-year program comprises compulsory and recommended elective courses on the most important topics, a wide set of elective courses (depending on the research and professional needs of the student), components of entrepreneurship and innovation, research activity, and 8 weeks of industry immersion.
36 credits

compulsory and recommended elective courses

36 credits

Research and MSc thesis project

24 credits

Elective courses and projects

12 credits

Entrepreneurship and innovation

12 credits

Industrial immersion
Research
Students are actively involved in research from the very beginning of their studies.
Main research areas:
Smart and Resilient Power Grids
District Heating Systems
Coupled Energy Infrastructures
Energy Markets and Regulation
Power Electronics and Devices
Thermal and Thermo-Electric Devices
Career opportunities and paths
The MSc program was developed to meet the high demand for specialists combining strong backgrounds in mathematics, computer science with practical knowledge and understanding of energy systems. Graduates of the program may begin an international research career or work with our industrial partners (possibly starting during the period of study).
The courses within this MSc program are developed and delivered by instructors with broad international experience in academic and industrial research and development.
The graduates significantly enhance their future employability by combining knowledge of engineering reality and physics intuition with a strong command of related mathematics and algorithms. Acquiring simultaneously practical, theoretical, and computations skills will allow our students to "warm start" carriers in academy, industry, or entrepreneurship by program completion.
Courses within this MSc program and industrial experience combined into a unique MSc program. Thus, students gain the opportunity to obtain early access to national and international research as well as the industrial and innovation landscapes, allowing for employment both within Russia and abroad.
Entry requirements
Successful candidates must know:
Linear algebra
Calculus
Differential equations
Basic probability
Programming
General Physics (mechanics, electro-magnetism, thermodynamics)
Successful candidates must have Bachelor's degree in mathematics, computer science, or physics, or a bachelor's degree in engineering (electric or mechanical).
English language requirements:
If your education has not been conducted in the English language, you will be expected to demonstrate evidence of an adequate level of English proficiency.
Application requirements
The online application​ makes the process easier for potential students. We advise you carefully read the application instructions, requirements, and deadlines for the chosen academic program.
The application includes the following documents: a CV, two letters of recommendation, a TOEFL/IELTS score report, and a motivation letter. Applicants who do not have proof of English proficiency may take the TOEFL ITP during a Selection Weekend at Skoltech.
Selection process
Prepare your portfolio
Prepare your competitive selection application materials.
Submit your application
Upload your materials into the application system and submit your application.
Online testing
Every candidate must take an online profile test. You will be notified by email about the specific date and time of your test.
In-person interviews (online)
The final selection stage takes place in Moscow. You have to pass the TOEFL ITP exam on-site, or present a valid TOEFL certificate and pass an in-person interview. Extra written examinations may be required for certain programs during this time (you will be notified in advance).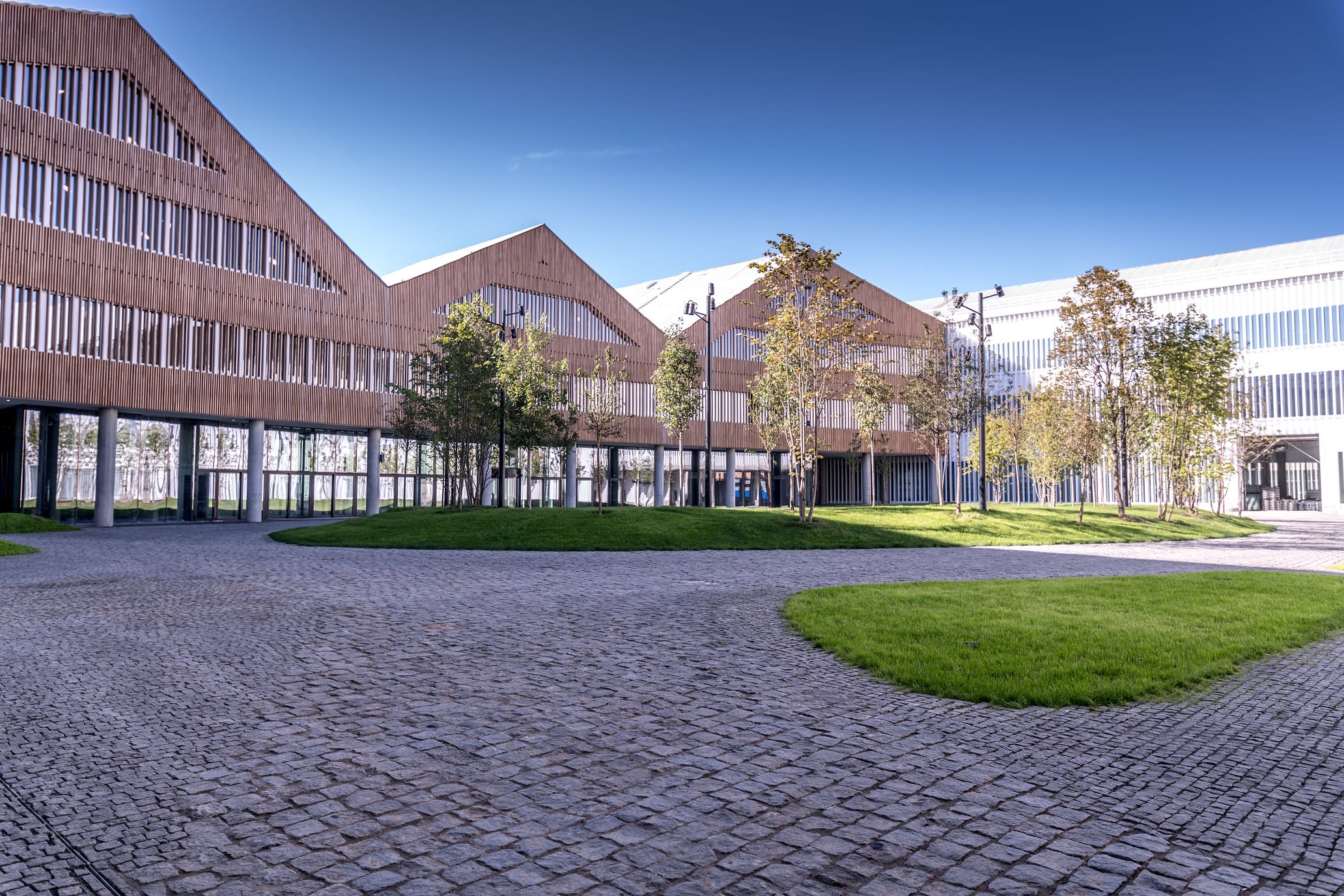 What our students say
Maxim Parshin
BSc, Saint Petersburg Electrotechnical University → MSc, Skoltech
"As a student of the Energy Systems program, I was able to get unique knowledge in different fields of the energy industry, to learn advanced solutions in power converter equipment and renewable energy sources, to familiarize myself with modern tools of efficient management and planning of energy systems. But one of the key achievements was the significant improvement of my English relating to the energy sector, which now significantly facilitates my collaboration with foreign colleagues. Skoltech provides the opportunity for students to develop their most challenging ideas, provided that the latter is truly relevant in the world scientific community."
Maria Goldstein
BSc, Moscow Institute of Physics and Technology → MSc, Skoltech → Be Close (startup)
"Skoltech time was the most effective and productive for me because the program is aimed at practical skills as well as theoretical ones. Moreover, all the people are highly motivated and active there so you have no chance to get bored. I think that the most significant example for me was that I stayed at the university till 2 am being eager to perfectly complete all the homework assignments because they were so interesting. Skoltech took me back to the scientific area I liked and I was ready to discuss energy systems topics all the time :) I got so much knowledge at Skoltech I still use. I totally recommend this university. It combines the perfect way of studying with a lot of talented people."
Oluwaseun Enoch Oladimeji
BSc, University of Ibadan → MSc, Skoltech → PhD, Skoltech
"Studying Energy Systems at the Skolkovo Institute of Science and Technology puts you at a distinct advantage. You're exposed to new and cutting-edge research methodologies while being taught by seasoned and respected professors and research scientists who are at the top of their discipline. At the end of your MS program, you will have a big challenge of choice. It will not be about "what to do next" but which of the various open paths you should pursue."