Key Information
---
Tuition fees
CAD 11,745 / per year *
Application deadline
Request info
Earliest start date
Request info
* for full-time studies for international students and $9,535 for Canadian students
Introduction

The program is offered by:

Pursue your academic program within the worshipping community of The Presbyterian College and be transformed through studies and friendship.
The Master of Sacred Theology (STM) is a 45-credit, non-thesis degree ideal for those who want to engage in further research and theological study. The program includes two significant projects (6 credits each) that can involve academic research or engagement with some feature of the church's life and mission. This program is usually completed over two years of full-time study (two terms per year) and can also, with permission, be taken on a part-time basis. The STM is accredited by the Association of Theological Schools.
The STM is a degree program at McGill University, but you register for the program through The Presbyterian College. This means you pay your tuition fees through the College and participate in the community/worship life of the College. You will have all of the advantages of studying at a premier North American University, and also the support of the Christian community and friendship as you pursue your degree. International students registering through the College pay tuition fees that are in line with those paid by Canadian students.
Program Snapshot
Degree of McGill University, Registration through The Presbyterian College
45-credit advanced degree in theology
2-year program based on full-time study
Admission requirement: Undergraduate degree in theology or Religious Studies
Total annual tuition and fees of $9,535 (Canadian students) and $11,745 (International Students) for full-time studies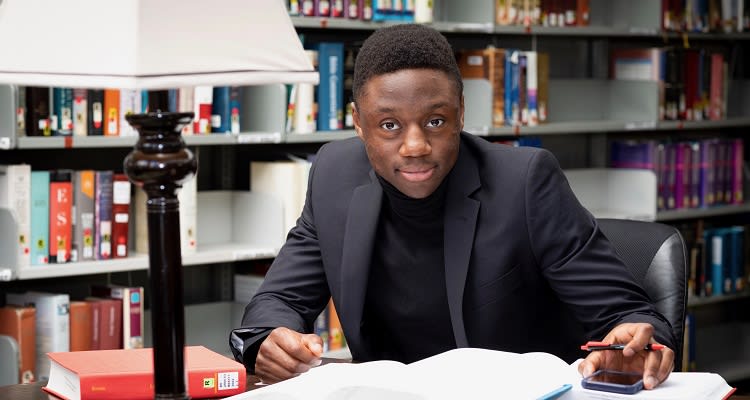 ©The Presbyterian College - Montreal
Curriculum
The Master of Sacred Theology program includes:
Two projects (of 6 credits each) that allow the student to engage in more extensive research and writing than a usual seminar/course would permit. Students will determine the content of these projects in consultation with their faculty advisor.
Six Area Studies (3 credits each) in such areas as Christian Theology, Theological Ethics, Biblical Theology, and Church History, providing a comprehensive understanding of the Christian tradition.
Five complementary courses (3 credits each) taken in areas such as Religious Rights, Advanced Theology, and Research Methods.
Students who complete this program may go on to further advanced study in theology or may wish to pursue a Diploma in Ministry to become equipped for pastoral leadership in the church. (Students following the latter path should consult with leaders in their church denomination to be sure this meets leadership requirements of their church.)
Academic life
Studying at The Presbyterian College means studying alongside students in other programs in the School of Religious Studies at McGill University. It is a dynamic and rich opportunity to study alongside and learn from those of other faith traditions; it means learning to articulate your Christian faith and hope through conversation with others. The program is intellectually stimulating, developing your familiarity with the theological, historical, Biblical, and cultural dimensions of Christian faith and life. Professors are of the highest caliber, seeking the best for students both intellectually and in their formation for ministry.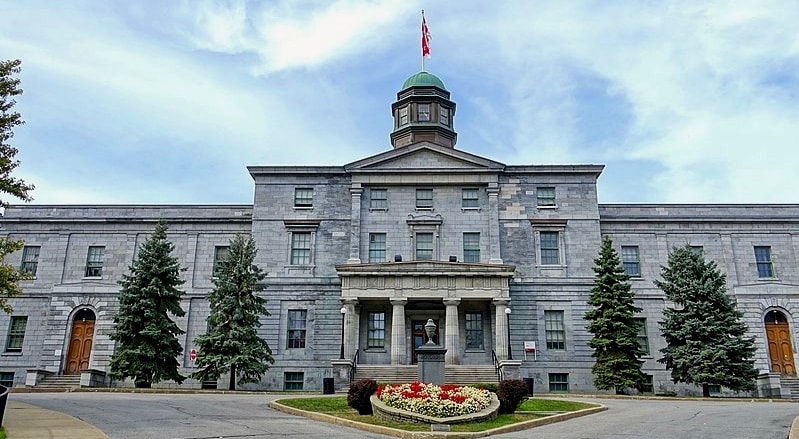 A Worshipping and Praying Community
Theological study is about meaningfully intellectual engagement. But growth within our spiritual lives is also vital to our formation for ministry. Studying through The Presbyterian College means being part of a warm community that prays together, offers praise together, and shares in meals together. Be transformed and equipped through study and praise and prayer and celebration together as the Body of Christ.
McGill University
McGill University is one of Canada's best-known institutions of higher learning and one of the leading universities in the world. With students coming to McGill from over 150 countries, its student body is the most internationally diverse of any research-intensive university in the country.
In addition to a stellar faculty, McGill is known for attracting the brightest students from across Canada, the United States, and around the world. McGill students have the highest average entering grades in Canada, and McGill's commitment to fostering the very best has helped its students win more national and international awards on average than their peers at any other Canadian university. The prestigious Rhodes Scholarship has gone to a nation-leading 145 McGill students.
The School of Religious Studies has enjoyed a long history at McGill providing a wide range of programs, including B.A. programs, theological programs, and several specialized graduate degree programs. The School's expertise in world religions engages many methods and disciplines, combining the rigorous and historically focused study of religious traditions and contexts with approaches that explore contemporary expressions of religions.