MSc in
M.S. in Project Management
The Citadel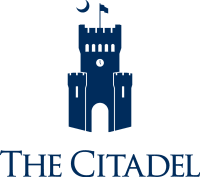 Scholarships
Explore scholarship opportunities to help fund your studies
Introduction
The Master of Science in Project Management (MSPM) at The Citadel provides students with advanced instruction through a rigorous 30-hour curriculum focusing on personal and organizational effectiveness, principled leadership, innovative analytical procedures and solutions to emerging technical resource issues. The program of study is tailored to equip professionals working in the industry, governmental agencies, and business to achieve higher levels of effectiveness in managing and leading their organizations in project implementation and team-based, multi-disciplinary initiatives.
Project managers work to make ideas happen, working in nearly any industry, at companies ranging from Fortune 500 firms to startups. Our program is accredited by the Global Accreditation Center for Project Management Education Programs (GAC), the world's leading specialized accrediting body for project management programs worldwide.
The Citadel's project management program facilitates preparation for achieving Project Management Professional (PMP) certification by the Project Management Institute (PMI). Our students boast a 95% PMP exam pass rate.
Our courses offer continued professional development for practicing engineers or project managers. For those who already have their PMP, many of our project management courses count as PDUs to maintain active certification.
The Citadel Project Management program is extremely flexible, offering students the option to complete the program in person or online.
Testimonial:
"As a working professional in the project management field, I chose to begin my master's in project management 20 years after receiving my undergraduate degree in engineering. My primary goal was to gain knowledge that I could use to help my team avoid some of the project management struggles I experienced throughout my career. The Master of Science in Project Management (MSPM) program at The Citadel has exceeded my expectations and certainly met my initial goal. I've applied much of what I learned and the skills that I have developed in my daily work. It has been a very rewarding challenge for me and the highlight has been my engagement with a very diverse group of faculty and graduate students with equally diverse ideas, experiences, and goals. I recommend The Citadel's project management program to anyone, at any age and at any point in your career."
-- Matthew R., PMP, '20
Curriculum
The Master of Science in Project Management program is a 30 credit-hour program.
The program contains two core curriculum modules focusing on technical project management (4 courses) and principled leadership (2 courses), followed by a choice of emphasis tracks in the student's area of interest (4 courses).
Curriculum Modules
The core curriculum modules are summarized as follows:
Technical Project Management – This is a core component of the program comprised of a four-course series; an overview of project management, project scheduling, quality management and operations. Upon completion, students earn a Graduate Certificate in Technical Program Management, representing twelve credit hours.
Principled Leadership – This is a core component of the program encompassing a two-course progression in project manager leadership. Leadership development is essential for project and program managers. Courses will focus on leadership development in a project management context and applied leadership concepts that are proven to be successful.
Electives - In addition to the two core curriculum modules, students are required to complete 4 electives in courses they think beneficial to their career and professional development. Elective courses are available in Systems Engineering Management, Program Management, Leadership, Electrical and Computer Engineering, Civil and Environmental Engineering, Mechanical Engineering, Cyber Security, Information Assurance, Computer Science, and Business. Students can choose from a variety of courses to meet their educational goals. Students may select four courses from a single elective area or a total of four courses from several elective areas. The flexibility provided in electives is intended to support the career and professional needs of individual space.
Graduate Certificate Option:
Students have the option to begin their graduate studies by earning a Graduate Certificate in Technical Project Management (TPM). The program is a series of four graduate courses specifically developed to comprehensibly broaden the knowledge, skills, and abilities of working professionals. Taught in a graduate college setting, the PMI® Guidebook to the Project Management Body of Knowledge (PMBOK®), an ANSI standard, serves as a textbook and primary template for competency development. The TPM program is designed to be the career and professional development that junior and mid-level professionals need in advancing their careers.
Completion of the graduate certificate includes four required courses. All courses for the certificate will also count toward the requirements for those who choose to complete the Master's program as well. Required certificate courses include:
PMGT 650 Overview of Technical Project Management
PMGT 651 Technical Project Planning and Scheduling
PMGT 652 Applications of Quality Management
PMGT 653 Technical Project Support and Operations
About The Citadel:
For nine consecutive years (2012-2020) The Citadel has been named the #1 Public College in the South offering up to a master's degree (U.S. News & World Report). The Citadel was also named the #1 College for Veterans in the South.
The Citadel is accredited by the Southern Association of Colleges and Schools Commission on Colleges to award baccalaureate, masters, and specialist in education degrees.