MA in
Master of Arts in Digital Communication & Social Media
The American College of Greece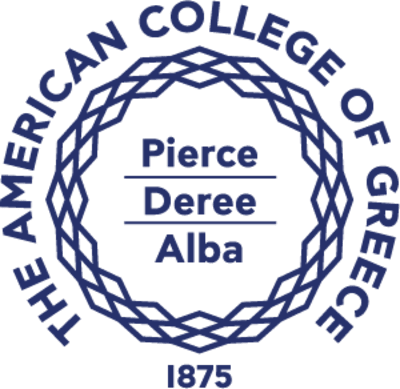 ---
Campus location
Athens, Greece
Application deadline
Request info *
Earliest start date
Request info
* Starting dates are September, January and April. There is no deadline, it is on rolling admission.
Introduction
The digital and social media revolution has dramatically changed the way we communicate, advertise, conduct business, play, and work. For years, we have been witnessing the transition from an analog to a digital society, and the expansion of digital and internet media into all areas of our lives. As the industry rapidly grows, there is an increasing demand for digital media specialists, people who are skilled in digital communication and media.
The MA in Digital Communication and Social Media is designed to meet this growing need in the market. It is a specialist graduate program for students who aspire to plan, design, implement, and evaluate digital communication and social media strategies in private, public, and non-profit settings. With a cutting-edge and interdisciplinary curriculum, this program will help you build all the skills to succeed in the digital & social media environment.
Duration: One year (full-time) or up to three years (part-time).
Number of Courses: 11 courses (33 US credits).
Attendance: Classes run Monday to Thursday, from 18:30-21:30. Fridays are reserved for make-up classes and other academic activities, such as master classes, workshops, lectures, talks, etc.
Admission points: New students are admitted at the start of the fall, winter, and spring terms.
Unique Program Features
NECHE Accreditation
Interdisciplinary program, grounded in communication and drawing from IT and marketing
Annual educational trip abroad. Past destinations included Chicago, Copenhagen, Boston, San Francisco, Silicon Valley, New York
Strong applied focus, with an emphasis on strategic thinking and digital campaign planning skills
Embedded digital campaign simulation and Google analytics certification
Ideal Students
The MA in Digital Communication & Social Media is designed for recent graduates from all disciplines, as well as for working professionals from a broad cross-section: educators, lawyers, entrepreneurs, consultants, and community/NGO managers. The program also welcomes communication professionals who wish to enhance their educational qualifications and their career opportunities. The aim is to recruit a qualified and diverse group of students, ensuring a quality and collaborative learning experience for everyone involved in the program.
Curriculum
Required Courses
Applied Communication Theory
New Media Theory & Research
Content Strategy
Digital & Social Media Strategy
Web Design and Development
Applied Communication Research Methods
Quantitative Research in Communication
Elective Courses (choose 3 from the list)
Digital and Social Analytics
Social Media Management
Digital Media Production
Brand Communication
UX – User Experience & Responsive Design
Digital Advertising
Students may choose one elective from any of the other graduate communication programs upon approval of the graduate program coordinator.
*Electives are offered on a rotating basis during the academic year.
Capstone Project or Thesis
Capstone Project in Digital Communication & Social Media
or
Thesis in Digital Communication
Program Outcome
The program combines fundamental communication theory, as well as practical skills in crafting and delivering content through digital and social platforms.
Upon successful completion of this program, participants should be able to:
Demonstrate knowledge and understanding of theoretical frameworks and practical methods for engaging and communicating with audiences through digital and social media.
Appraise the context and implications of the Internet and social media for online collaboration, interactivity, information sharing, e-commerce, and networking.
Develop and evaluate the effectiveness of digital and social media communication strategies.
Use appropriate methods and tools to generate and assess digital content.
Select and apply current technologies in digital communication campaigns.
Use appropriate methodologies to develop and implement clear research plans.
Effectively communicate ideas and arguments in written/ digital formats, orally, and in formal presentations.
Career Opportunities
There is great demand for graduates of this program who pursue careers in communication and marketing departments, social media and advertising agencies, as well as in consulting and digital start-ups across sectors (private, public, non-profit, small business, services, or self-employed). Indicative careers include Social Media/Digital Communication Manager, Brand/Digital Marketing Manager, New Media Publishing, Blogger/Social Media Copywriter, Media Relations Representative, Online Community Engagement Manager, and Social Media Specialist/Consultant.
Deree graduate students receive support from the Office of Career Services, which helps them connect with the 50,000 ACG alumni around the globe, expand their professional network, and gain access to various job positions. Our graduate students and alumni may also benefit from the Alba Graduate Business School Services, including career coaching, participation in career events and workshops, participation in the Alba annual career forum, one-to-one career advice sessions, and a direct mail list for job posts and career advice.
Scholarships and Funding
Merit Scholarships
The School of Graduate & Professional Education offers scholarships covering a portion of the cost of tuition to all applicants who have demonstrated exceptional academic performance in their undergraduate studies.
Financial Assistance
Since its founding in 1875, The American College of Greece (ACG) has provided assistance to students needing help in meeting their educational expenses, thereby enabling students with demonstrated ability and promise to access quality education, regardless of their financial circumstances.
Discounts
All ACG alumni are entitled to a 10% tuition fee discount on top of any other scholarship or financial assistance program which may apply.
Corporate discount programs are also available to two or more employees from one organization who wish to study in our graduate programs.