MA in
Master of Arts in Advertising Communications
The American College of Greece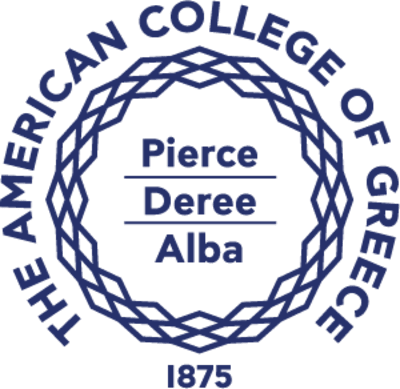 Key Information
---
Application deadline
Request info
Earliest start date
Request info
Introduction
The MA in Advertising Communications is a new, pioneering program for Greece that meets the growing industry demand for trained professionals in the art, science, and practice of advertising. It is an advanced program of study which artfully bridges up-to-date theoretical knowledge with the practical skills required by the industry. The program adopts a 360º, holistic view of advertising theory and practice, uniquely balancing its creative and strategic planning sides.
The curriculum structure provides students with a well-rounded, advertising foundation through core courses, while it simultaneously offers participants the flexibility to tailor the program to their individual preferences, diverse academic backgrounds, and career aspirations by choosing from a list of electives in two specialization areas: advertising strategy and planning or advertising creativity.
Duration: One year (full-time) or up to three years (part-time).
Number of Courses: 11 courses (33 US credits).
Attendance: Classes run Monday to Thursday, from 18:30-21:30. Fridays are reserved for make-up classes and other academic activities, such as master classes, workshops, lectures, and talks.
Admission points: New students are admitted at the start of the fall, winter, and spring terms.
Unique Program Features
NECHE Accreditation
Innovative curriculum incorporating LEGO Serious Play workshop™
Hands-on practice, including an advertising boot camp with a live brief
Flexibility to customize career path through the choice of electives: creative vs strategic planning.
Learn from the best: experienced faculty who combine academic research, rigor, and practical expertise
Internship option
Ideal Students
The MA in Advertising Communications is designed for graduates from all disciplines, as well as communication industry professionals, who are interested in starting or advancing their career in advertising either from an agency, media or client perspective.
Curriculum
Required Courses
Advertising Theories
Advertising in Context
Campaign Strategy & Planning
Brand Communication
Creativity & Ideation
Research Methods in Advertising
The Practitioner's Kit
or
Internship in Advertising
Elective Courses* (choose 3 from the list)
Concentration Area 1: Advertising Strategy & Planning
Media Planning
Digital Advertising
Account Handling
One free elective from the other Communication programs
Concentration Area 2: Creative Advertising
Copywriting
Art Direction
Digital Media Production
Brand Identity Design
Students may choose one elective from any of the other graduate communication programs upon approval of the graduate program coordinator.
*Electives are offered on a rotating basis during the academic year.
Capstone Project or Thesis
Capstone Project in Advertising
or
Thesis in Advertising
or
Portfolio in Advertising
Program Outcome
Upon successful completion of this program, participants should be able to:
Explain advertising theories and concepts from the social, ethical, and industry perspectives
Develop advertising campaign strategies and plans by applying relevant theories and concepts
Use data and information to solve advertising problems and produce solutions
Generate novel insights, creative concepts, and ideas for advertising theory or practice
Design and conduct appropriate research for advertising
Evaluate the effectiveness of advertising campaigns
Communicate effectively in oral and in writing
Demonstrate effective client service skills
Career Opportunities
Graduates of the program can pursue careers in full-service advertising agencies, specializing in strategic planning, account handling, or creative roles; they can also find employment opportunities in media and creative agencies or assume advertising and communication-related roles in the communication/marketing departments of large organizations. Employment options include positions in companies specialized in branding & design, production, integrated communications, media, and entertainment.
Deree graduate students receive support from the Office of Career Services, which helps them connect with the 50,000 ACG alumni around the globe, expand their professional network, and gain access to various job positions. Our graduate students and alumni may also benefit from the Alba Graduate Business School Services, including career coaching, participation in career events and workshops, participation in the Alba annual career forum, one-to-one career advice sessions, and a direct mail list for job posts and career advice.
Scholarships and Funding
Merit Scholarships
The School of Graduate & Professional Education offers scholarships covering a portion of the cost of tuition to all applicants who have demonstrated exceptional academic performance in their undergraduate studies.
Financial Assistance
Since its founding in 1875, The American College of Greece (ACG) has provided assistance to students needing help in meeting their educational expenses, thereby enabling students with demonstrated ability and promise to access quality education, regardless of their financial circumstances.
Discounts
All ACG alumni are entitled to a 10% tuition fee discount on top of any other scholarship or financial assistance program which may apply.
Corporate discount programs are also available to two or more employees from one organization who wish to study in our graduate programs.