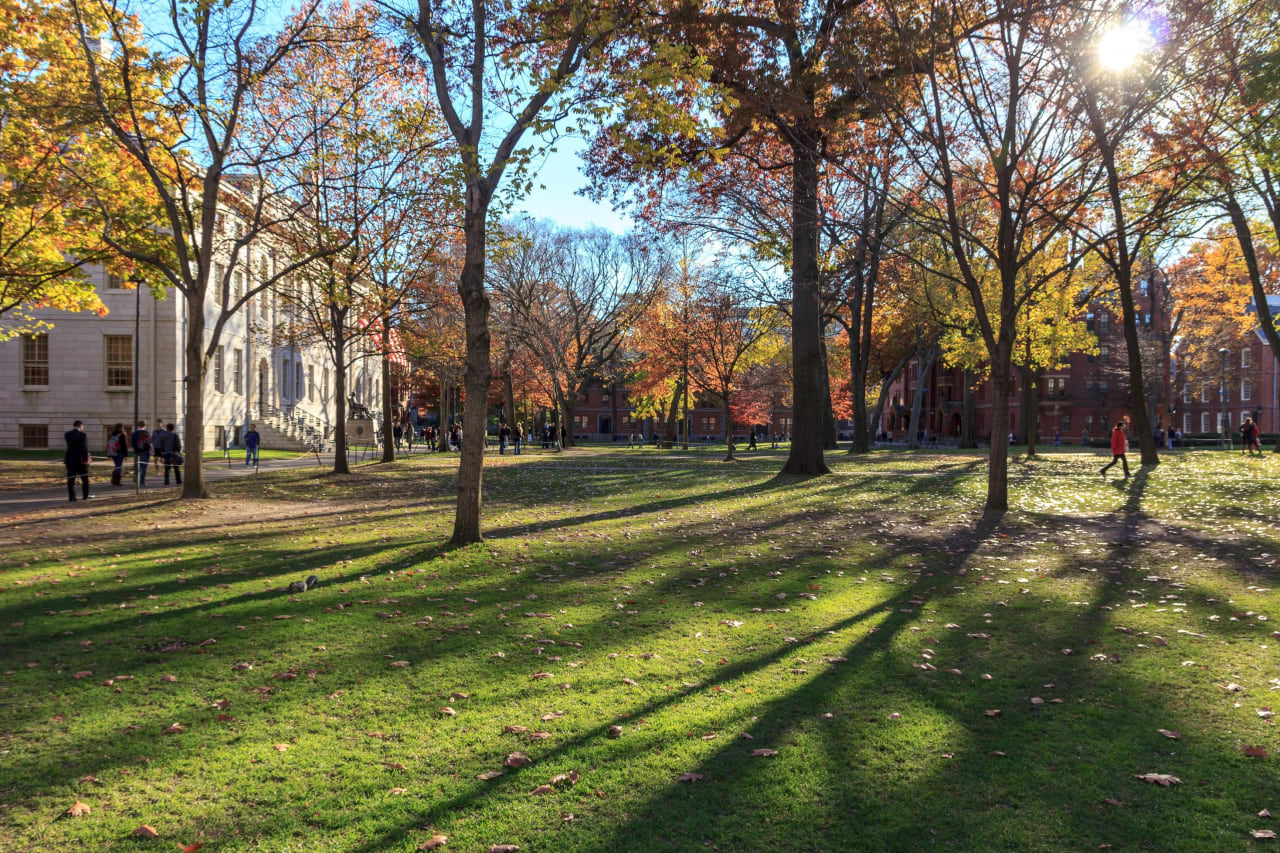 Master in
Master of Legal Studies in Intellectual Property
Texas A&M University School of Law
Key Information
---
Tuition fees
USD 12,680 / per year *
Application deadline
Request info
Earliest start date
Request info
* $12,680.72: resident tuition and required fees / $18,674.84: non-resident tuition and required fees. Additional fees may apply
Introduction
Texas A&M University School of Law's uniquely designed Master of Jurisprudence (M.Jur.) in Intellectual Property will prepare you to navigate and succeed in the rapidly changing information-based global IP environment.
The IP M.Jur. degree -- the first of its kind in Texas -- targets those who do not plan to practice IP law, but whose careers can benefit from IP education. Potential M.Jur. candidates include patent and trademark agents, technology managers, artists, writers, musicians, inventors, scientists, engineers, software developers, marketing specialists, government officials, business executives, public policy experts, journalists, and academics and graduate students in non-law disciplines.
There are many reasons ​why you will want to study​ IP at Texas A&M Law. Our main features include:
Nationally ranked IP program: Texas A&M Law's IP program has been ranked continuously among the top 10 IP law programs in the United States by U.S. News and World Report in the past five years.
World-renowned faculty with ​​eight full-time IP professors: Learn from leading scholars and practitioners in ​this specialized ​area, who will serve as ideal mentors for your IP career.
Innovative curriculum with over 20 IP courses: Texas A&M Law offers you an expansive curriculum of IP courses, covering a wide array of current topics while providing real-world practical experience.
4th largest U.S. university: A degree from Texas A&M University, a Tier 1 research institution, is recognized worldwide, highly marketable, and well supported by the 460,000-strong Aggie Network.
Fort Worth/Dallas: strategic location: Opportunities and enjoyment abound in Fort Worth/Dallas, a vibrant international business hub home to more than 20 Fortune 500 companies and top-ranked in job growth, livability, and safety as a top 20 "Best Place to Live" by U.S. News and World Report.
Curriculum
The Masters of Jurisprudence (M.Jur.) program requires the successful completion of at least 30 credit hours.
The typical full-time M.Jur. student will enroll in 15 semester credit hours allowing for the completion of the program within one academic year (two long semesters – fall and spring).
Part-time, domestic M.Jur. students must enroll in at least 5 semester credit hours to qualify for federal financial aid. A student attending courses during the fall, spring, and summer semesters can complete the program within two years.
Foundational Courses
Copyright Law (3)
Intellectual Property (3)
International Intellectual Property (2 - 3)
Patent Law (3)
Trademark & Unfair Competition Law (3)
Additional Courses:
Expand the width and breadth of your IP scholarship or focus on your primary interest
(Please note: Not all courses are available every year. This list includes past, current, and upcoming courses.​)
Advanced Topics in Intellectual Property Seminar (2)
Art, Cultural Heritage, and the Law (2-3)
Art Law (2-3)
Biotechnology, Pharmaceuticals, & Business Seminar (Special Topics) (2)
Communications Law (Special Topics) (2)
Entertainment Law (2)
Fashion Law (Special Topics) (1)
Information Privacy Law (2 - 3)
International and Comparative Trademark Law (Special Topics) (2)
International Intellectual Property Seminar (Special Topics) (2)
Internet Law (3)
Pre-Suit Patent Litigation (1 - 2)
Sports Law (3)
The Information Society Seminar (2)
Experiential/Clinical Courses:
Gain real-world experience and skills working with actual clients
Open to J.D. and LL.M. students
Entrepreneurship Law Clinic (3)
Patent Clinic (Special Topics) (3-4)
Trademark & Copyright Clinic (Special Topics) (4-6)
Admissions Decisions
Admission decisions are based on a thorough review of each applicant's file. While the strength of the applicant's complete academic record figures prominently in the process, a multitude of factors are considered in ascertaining an applicant's probability of successfully completing the program of study. While satisfying the minimum admission criteria qualifies the applicant to be considered, meeting the minimum criteria for admission to the university does not guarantee admission to the program.
Prior Degree Requirements
Applicants for admission to the Texas A&M University School of Law M.Jur. program must have earned at minimum a bachelor's degree from a regionally accredited institution of higher education.
Foreign educated students must possess an equivalent degree.
Timetables
By cohort:

For Fall: Application deadline: August 1
For Spring: Application deadline: January 1

Applications are ​accepted on a rolling basis with cohorts starting Fall and Spring.
Applications and all associated paperwork will need to be submitted to the law school directly in a timely manner ​to ensure you matriculate into your preferred cohort.
We encourage you to apply early to receive a timely admissions decision.
The Admissions Committee will give careful consideration to timely submitted applications until reaching program capacity.
Application Process
All M.Jur. applicants must use the M.Jur. Application Form pdf and mail in the application and all required documents necessary to complete the admissions process.
Application Requirements
A completed application must include the following documents:
Submitted by the applicant:
A completed M.Jur. application for admission:
Application Fee (non-refundable):

$65 for the U.S. educated applicants and $90 for foreign-educated applicants. Submit a check or money order payable to Texas A&M University.

A descriptive resume including details about:

The applicant's educational background, honor societies, military service, extracurricular activities, public/community service, honors and awards, publications, foreign language proficiencies, and any other significant achievements and involvements.
The applicant's relevant work history. Be sure to include the name of the employer or organization, location, dates of employment, position(s) held, a description of duties performed, your role in major projects, and any employer-recognized achievements.

A statement of interest (typed and double-spaced) addressing:

The applicant's area of interest – See options above. If opting for the General ​M.Jur., the applicant must indicate the desired area of study within the residential M.Jur.
The applicant's educational and professional experiences have prepared him or her for advanced study.
The applicant's professional plans and goals following completion of the program of study.

A statement explaining any affirmative answers to questions in the Academic and Personal Conduct section.
Submitted by other individuals or institutions:
Two ​References -- Recommendations and/or Evaluations:
The School of Law requires two references attesting to the applicant's readiness for advanced legal study. You are strongly encouraged to submit references from current or former law school professors and past or present supervisors. Personal references should be avoided. The references can either be two letters of recommendation or two completed evaluation forms or a combination thereof. The references should address your intellectual abilities, writing skills, personal qualities, and if applicable, interpersonal skills in the workplace. Please note the references should be submitted by your recommender(s) directly to Texas A&M University School of Law Admissions.
Official academic transcripts:
​Applicants must arrange to have official transcripts from all ​post-secondary institutions attended​ submitted directly to the School of Law. Where applicable, the transcript must reflect the conferral of an earned degree. Official electronic transcripts can be sent to [email protected]. Transcripts sent through the mail should be addressed:

Attn: Office of Graduate Admissions
1515 Commerce Street
Fort Worth, TX 76102-6509

Foreign-educated applicants, those who completed their bachelor's degree outside the U.S., its territories, or Canada, are required to submit all transcripts with an official English translation. Official translations must be prepared by a recognized translation service and include all original seals and/or signatures. Applicants currently attending a U.S. institution may arrange for their current school to submit copies of their official transcript(s) directly to the School of Law.
English Language Proficiency:
In addition to all other application requirements, foreign-educated applicants must demonstrate their English language proficiency. Applicants should consult the Office of Graduate and Professional Studies for the most up-to-date information regarding English proficiency verification.
Your application will not be considered complete until we receive each of the items listed above.