MSc in
Master of Science in International Business
TBS Education in Barcelona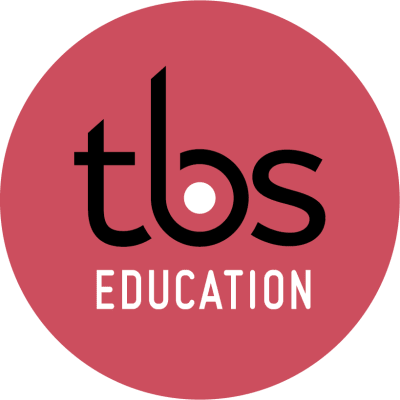 Key Information
---
Campus location
Barcelona, Spain
Application deadline
30 Jun 2023
Earliest start date
Oct 2023
* 3-year bachelor's degree holders: 21,600€ | 4-year bachelor's degree holders: 18,000€
Introduction
The MSc International Business is designed for young professionals who are looking to start their careers in the highly competitive international business world. Using a data-driven approach, the program will help you build a global mindset to operate globally as well as in a variety of national environments.
Based in the heart of Barcelona, a relevant international business hub, this program will provide you with solid tools to understand global markets and their differences as well as exploring business phenomena from different perspectives.
Furthermore, the program offers you the opportunity to undertake an optional 4-to-6-month internship in a national or international company. besides, you will benefit from a professional coaching program that will help you find your ideal professional path.
Reasons to choose this MSc program
Experienced faculty
Our program is taught by a highly experienced faculty, composed of world-class academics and industry professionals with whom you will gain a real approach to international business.
Put theory into practice
If you decide to study our program, you will deal with highly applied activities such as discussions based on case studies, consulting projects with real companies, practical workshops, and an optional 4-to-6-month internship.
Soft Skills Certificate
This certificate, which is embedded in the program classes, will allow you to acquire the main soft skills currently required by the world of business. Our faculty, in collaboration with TBS Career Starter, will provide you with personalized coaching tools to develop your career in international business.
Boost your employability
More than 97% of our MSc graduates find employment within 4 months of graduation.
Barcelona, a top fashion hub
The city is increasingly renowned around the world as one of the leading international start-up hubs. Thanks to its multicultural environment it is also an excellent place to do business as Barcelona is among the top 10 cities in the world in which to invest, according to the KPMG Global Cities Investment Monitor 2020.
Curriculum
Program content
The MSc International Business takes place over 3 terms and includes the following courses:
Issues & Trends in International Business
International Strategy & Organization
International Business Development
Regional Spotlights
Research Methods & Dynamics in International Business I
Managing Business Operations Globally
Managing Cross-Cultural Interactions
Regional Spotlights II
Research Methods & Dynamics in International Business II
As an exclusive feature, our MSc program includes the following core courses:
Soft Skills Certificate
Hone your behavioral and relationship skills and obtain a certificate of excellence in management and leadership.
Internationalization days
Become a real consultant in the operational mission of the MSc International Business. You will become an active member in a hands-on workshop and will be asked to provide a solution to a real company challenge being constantly supervised by mentors/facilitators.
Business Trip
At the end of January and as a full-time student of the MSc International Business, you will embark on a Study Trip to a relevant business hub, where you will discover the business dynamics of a destination through international perspectives and specific national policies.
Company Consulting Mission
Accomplish a consulting assignment on behalf of a prestigious TBS partner company.
Company Visits
Students will be invited to visit different international companies over the course, to see how they operate first-hand.
Master Thesis
Learn how to choose and apply rigorous scientific methods, tools, and reasoning to solve complex issues in your field of business expertise.
Optional Internship
Undertake an optional 4-to-6-month internship at a national or international company.
Optional language Course
Career Opportunities
Upon the successful completion of the program, you will be able to pursue a career in professional positions related with the world of business and management.
What kind of jobs can you get with an International Business degree?
Business Advisor
Business Development Manager
Country Manager
General Manager
International Business Advisor / Consultant
International Economist
International Marketing Director
International Procurement Manager
International Sales Manager
Management Consultant