MSc in
Master of Science in Fashion & Luxury Marketing
TBS Education in Barcelona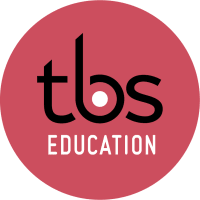 Introduction
Based in the heart of Barcelona, one of the top fashion capitals, the MSc Fashion & Luxury Marketing will equip you with the competencies needed to design and execute fashion and luxury marketing strategies with rigorous management skills.
Practically focused and internationally oriented, our program counts on leading practitioners and internationally recognized professors to give a broader business perspective.
During the course, you will also get hands-on practice during an optional 4-to-6-month internship in top national and international businesses. What's more, a personalized coaching program will set you on your way to finding your ideal professional path.
Reasons to choose this MSc program
Experienced faculty
Our program is taught by a highly experienced faculty, composed of world-class academics and industry professionals with whom you will gain a real approach to the Fashion & Luxury businesses.
Put theory into practice
If you decide to study our program, you will deal with highly applied activities such as discussions based on case studies, consulting projects with real companies, practical workshops, and an optional 4-to-6-month internship.
Soft Skills Certificate
This certificate, which is embedded in the program classes, will allow you to acquire the main soft skills currently required by the fashion world. Our faculty, in collaboration with TBS Career Services, will provide you with personalized coaching tools to develop your career in marketing management.
Boost your employability
More than 97% of our MSc graduates find employment within 4 months of graduation.
Barcelona, a top fashion hub
At the cutting-edge of design and innovation, the city is increasingly renowned around the world as one of the top 10 fashion and luxury capitals and plays host to some of the biggest brands in the global arena.
Curriculum
Program content
The MSc Fashion & Luxury Marketing takes place over 3 terms and includes the following courses:
Marketing Intelligence & Research
Strategic Business Management
Integrated Marketing Communications
International Business Development
Research Methods & Fundamental Business Skills I
Understanding Luxury Markets & Consumers
Implementing Marketing Strategies
Retail & Sales Channels
Research Methods & Fundamental Business Skills II
As an exclusive feature, our MSc program includes the following core courses:
Team Business Challenge
Through this eminently practical team business challenge, you will design an action plan to drive customer engagement for a partner brand operating in the Fashion & Luxury industries. With it, you will gain an in-depth understanding of the brand's DNA and analyze its touchpoints with the customer.
Study trip
You will embark on a 4-day Study Trip to one of the top fashion & luxury hubs, such as Paris, Milan, or London. This field trip will allow you to discover and explore the ins and outs of the industry while connecting with what you have learned in class. Activities will include guided visits, workshops, and talks with industry executives.
Soft Skills Certificate
Hone your behavioral and relationship skills and obtain a certificate of excellence in management and leadership.
Company Consulting Mission
Accomplish a consulting assignment on behalf of a prestigious TBS partner company.
Master Thesis
Learn how to choose and apply rigorous scientific methods, tools, and reasoning to solve complex issues in your field of business expertise.
Optional Internship
Undertake an optional 4-to-6-month internship at a national or international company.
Complementary Activities
Meet-ups with Fashion & Luxury Professionals
Field Visits
Optional Language Course
Career Opportunities
When you finish your MSc Fashion & Luxury MArketing at TBS Education you will be able to pursue a career in some of the following professional positions:
Brand Manager
Business Development Executive
Buyer
Category Manager
Collection Planner
Customer Experience Manager
Customer Relationship Manager
Digital Marketing Manager or Strategist
E-commerce Manager
Key Account Manager
Market Manager
Market Research Manager
Marketing Communication Executive
Merchandiser
Product Development Manager
Sales Analyst
Trade Marketing Manager
Travel Retail Manager