Master in
Master of Human Resource Management
Sunway University
Introduction
The Master of Human Resource Management (MHRM) program is designed in collaboration with the Chartered Institute of Personnel and Development (CIPD), the world's largest Chartered HR and development body, for aspiring managers and professionals with the ambition to become strategic leaders and human resource managers.
Students will be acquiring expertise not only through knowledge of contemporary human resource management theories, concepts, and tools but will also be working in a team throughout the program and building sets of skills they can apply in practice. Since today's organizations operate in a dynamic and complex environment with varying structures and cultures, the MHRM program will equip students with the knowledge and leadership skills needed to face human resource challenges and meet the strategic needs of the business.
Upon completion of the program, graduates are awarded dual certificates: MHRM certificate from Sunway University and postgraduate-level Advanced Diploma in Human Resource Management from the CIPD. Graduates also upgrade their status to Associate Membership of CIPD and use the designatory letters 'Assoc CIPD' after their name which demonstrates that they have attained a recognized level of professional competence as an HR practitioner.
Intakes
January, March, May, July, and September
Duration
1.25 Year (full-time)
2 Years (part-time)
Master of Human Resource Management Preview Session
For further information about this premier program, you are invited to join us for a preview.
Validation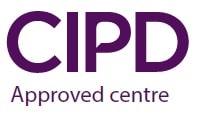 Curriculum
Programme Structure
6-week module; core modules
Strategic HR Management
Developing Skills for Business Leadership
Talent Acquisition and Mobility
Employee Engagement and Human Relations
Human Capital Development and Organisational Effectiveness
Managing Performance
Coaching and Mentoring
Compensation and Benefits
Legal Aspects of Industrial Relations
International HR Management
Research Methods
Research Project/Consultancy Project (3 months)
Areas of Research
International HR Management
Strategic HR Management
HR Development and Leadership
Talent Acquisition
Mentoring and Coaching
Industrial Relations
Career Opportunities
Careers Prospects
Graduates may enter careers in HR, academia, consulting, or research, as well as undertake specialist roles in areas related to Human Resource Management.
Scholarships and Funding
30% tuition fee waiver for Alumni joining 2022 intakes (T&C apply)