Master in
Master in International Hospitality and Service Management
NHL Stenden University of Applied Sciences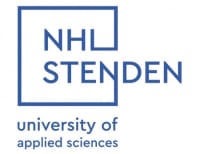 Introduction
If you are service-minded, critical, and curious, and always have your customer's interest in mind, this master's degree is perfect for you. It is a springboard for a successful and dynamic career in the ever-changing hospitality industry.
Program Outcome
This course prepares you for a key management position in an exciting and complex industry. With an expected 30% increase in jobs by 2022, it is one of the fastest-growing industries worldwide. Because of this, there is much need for strategic management professionals.
Career Opportunities
You will have a wide range of career opportunities, ranging from general manager, head of research & development, corporate policy advisor, or sales and marketing manager; all at a strategic level. Wherever you go, you will help develop the organizational structure, strategies, processes, and corporate culture.
NHL Stenden will offer you a world of opportunities. Besides earning a dual degree, we have 600 industry connections in 40 countries, and a dynamic global network of partner institutions. As a highly-skilled graduate of this course, you will be in high demand at a variety of companies all over the world.
Rankings
The Dutch master's degree earned the title 'top-rated master's in hospitality in the Netherlands' (Keuzegids Masters, 2016 and 2017). It also received a triple 'good' rating by the Accreditation Organisation of the Netherlands and Flanders, among other awards and accreditations.