MSc in
M.S. in Applied Economics
St Cloud State University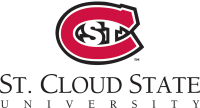 Introduction
As a student of Applied Economics, you will be prepared to work at a private firm or government agency in forecasting, market research or policy analysis. You will be learning in a program that emphasizes the practical aspects of economic theory and provides a solid foundation in advanced microeconomics, macroeconomics, econometrics, and forecasting. Coursework focuses on economic theory, applications of theory, research methods and empirical analysis.
Program Highlights
Start your studies online during the first year. The second year is on campus.
Students can work toward a Bachelor of Arts in Economics and a Master of Science in Applied Economics simultaneously through the five-year track for undergraduates
Opportunities available to engage in research with faculty members
Prepares students for jobs in business, government and non-profit institutions that require advanced quantitative skills
Graduate assistantship positions available
Prepares students for Ph.D. programs in economics, applied economics, and finance
Program Distinctions
All faculty hold doctorates in economics
Faculty research has been published in "American Economic Review," "Economics Letters," "Journal of Economic Education," "Journal of International Economics," "Journal of Money, Credit and Banking," "Public Choice" and the "Rand Journal of Economics.
Graduates have gone on to jobs in the private sector and government, especially in the banking industry and Ph.D. programs throughout the country.
Student Organizations
Delta Sigma Pi
Economics Association
University Facts & Statistics
60 graduate programs leading to graduate certificates, master's and doctoral degrees
More than 200 graduate assistantships awarded per year
Graduate assistants receive up to a $9,250 stipend per year and tuition reimbursement for up to eight graduate credits per semester.
Five-Year B.A./M.S. Track
The Five-Year B.A./M.S. track is an accelerated, rigorous program option available to undergraduates who maintain a 3.3 GPA and who show the ability and discipline necessary to successfully complete an accelerated combination undergraduate and graduate program in economics.
The track allows a student to receive a Bachelor of Arts in Economics and a Master of Science in Applied Economics in five years. This special undergraduate core is more rigorous than the traditional undergraduate core. Students are allowed to take 500-level and 600-level courses prior to graduation and count some or all of these credits towards the bachelor's degree. However, students may opt out early with a bachelor's degree provided that certain course requirements are satisfied.
In addition to the accelerated timetable, the five-year track differs from the stand-alone Bachelor of Arts in Economics track:
Students interested in the five-year track are encouraged to make an appointment with the graduate director of the program during their sophomore year. This will allow for the correct selection of undergraduate course work.
Students should apply for early provisional admission through the School of Graduate Studies online application upon successful completion of 90 undergraduate credits with a 3.3 or higher GPA.
Provisionally admitted students will be coded as five-year students and a degree audit (DARS) created to reflect the requirements of the accelerated track.
Students may complete the Bachelor of Arts in Economics and Master of Arts in Applied Economics with 12 fewer required semester credits than if they chose to take the programs through the traditional tracks.
Students remain in undergraduate student status through the fourth year of the program which may affect financial aid eligibility. In addition, students will need to request permission and override to enroll in graduate-level courses through submission of the Undergraduate Permission to Enroll form.
Credits completed at the graduate level are used to fulfill requirements at the undergraduate level. Program plans should identify which undergraduate requirements are met by completion of the 500/600 level graduate courses.
All credits required for the graduate degree will be completed at the graduate level.
Students may opt-out early with a bachelor's degree provided certain course requirements are satisfied. Graduate-level courses used to complete the undergraduate degree may not be applicable to a graduate degree program in the future.
Students may enroll in culminating project credits, such as thesis, starred paper, or internship courses between their fourth and fifth years. Students are encouraged to begin work on their culminating project during the summer between their fourth and fifth years.
Five-year students are eligible for graduate assistantship funding after completion of the Bachelor's degree.
To be eligible for full admission to the master's degree, a student must maintain a 3.0 GPA in all 500- and 600-level courses.
Career Opportunities
Popular Careers
Forecaster
Market researcher
Financial planning analyst
Fraud analyst
Field economist
English Language Requirements
Certify your English proficiency with the Duolingo English Test! The DET is a convenient, fast, and affordable online English test accepted by over 4,000 universities (like this one) around the world.